Save Time & improve Grade
Just share requirement and get customized Solution.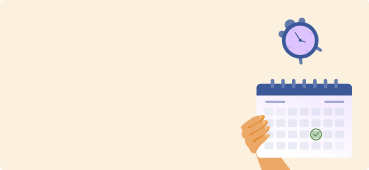 Strategies On How To Develop Your Interpersonal Skills
Mark
26 September,2020
You may have been a straight-A student throughout your life. But as you cross different levels in your academic career, you'll notice that there are other factors, aside from your grades, that lead to success in your career. There are skills that you can't acquire simply by reading books and memorising a bulk of information. These are interpersonal skills.
Now, in a professional world, these skills hold as much value as your degrees and certificates. If you're falling short in these skills, then success will be hard to come by. Interpersonal skills are a great weapon for your professional arsenal that you can employ to witness a steady career growth.
This leads to the pertinent question, how do you develop interpersonal skills? With that thought, let's ponder over what these skills are and how to acquire them efficiently.
What are Interpersonal Skills? Why do they matter?
Interpersonal skills involve some behaviour that you show when you communicate with other people. These skills include the varieties of both verbal and nonverbal skills that help you interact seamlessly with others, share ideas, collaborate, and generally fit within a group. The more efficient your interpersonal skills, the more you'll be able to connect with those around you.
Now, the question is, why are interpersonal skills important? The interpersonal skills play a defining role in your career apart from other technical skills. When you demonstrate attributes that make other people open up to you and want to work with you, you'll be able to make progress in your career path.
The capacity to work well with others and maintain enthusiasm can open the door for advancement because you're exerting your leadership abilities. Ultimately, your ability to connect with your peers and adapt to changing circumstances will help you become a better leader in your career ahead. It'll also allow you to resolve trivial conflicts that might exist between people.
How to develop effective interpersonal skills
Developing interpersonal skills will help you get ahead in your career effectively. But if you have confusion about how to show off your interpersonal skills, then consider these ideas presented below.
Self-awareness is the first step to developing proper interpersonal skills. It's the ability to accurately identify the emotions, limitations, strengths, actions and understand how these aspects influence others around you. By honing this skill, you'll be able to act more thoughtfully.
Maintain a journal of the situations that have incited an emotional response from you. This way, you'll understand your emotions and reactions and work towards self-regulation. Seek feedback from your peers which will help you learn how others perceive you, and it also allows you to control your reactions.
Assertiveness is when you explain your opinions in a fair, honest and confident way while keeping the opinions of other people in mind. People will admire and respect you more if you're assertive in your communication instead of being passive or aggressive. This helps people to trust you more and makes it easy to carry on conversations.
The art of effective listening goes beyond simply registering the words being spoken. You also need to decipher the message being conveyed. During conversations, it's common for most listeners to think about how they're going to reply rather than focusing on what the speaker is trying to convey.
By listening carefully, you'll be able to provide more thoughtful answers that take the speaker's thoughts and opinions into account.
Interrupting diverts the thought process of the speaker, and it's also disrespectful. If it's absolutely necessary to interrupt, then do so politely. Ask the speaker if you can interrupt and apologise, for instance, "Sorry, can I quickly add something?"
Pay attention to your body language
It's possible that your body language may be sending out negative communication signals. For instance, hunched shoulders, looking down and hands in pockets, indicate that you don't have confidence in what you're saying. Your body language has to indicate that you're engaged in a conversation properly.
Maintain eye contact with an individual you're speaking with as this helps develop a connection with the speaker. Be aware of how you're conducting yourself physically during the conversation.
Look for one good trait in every individual
It's not possible to like every single person you interact with, but you should never let personal preference get in the way of the objective you're trying to achieve. If a person's personality clashes completely with your own, the ideal way to deal with the situation is by noticing at least one good trait in that person.
A list of most valuable interpersonal skills to cultivate
Positivity is an admirable trait that helps you be more approachable to other people. Most people tend to be around individuals who are friendly and motivated. You don't need to be incredibly sociable, but you must form some kind of connection with your peers so that your work can go on smoothly. If you're upset about a personal issue, don't dwell on them while you're working on something.
Self-confidence is essential for exploring new opportunities and prospects. It enables you to get recognised and also proves how you deal with different situations, and handle them effectively and positively. It's imperative to have self-confidence at each stage of your career, whether you're just starting out or you're experienced.
Having self-confidence also changes the way people perceive your views, ideas, and opinions. It also helps you to deal with challenges more efficiently as you set different goals.
Teamwork and collaboration
Teamwork and collaboration are important skills to have in order to succeed in your career. You have to be willing to step up and be a leader. The ability to collaborate with your peers – particularly in challenging circumstances – is a great selling point when you're applying for a job. Most employers are eager to hire candidates who work well within a team and can collaborate effectively.
Effective time management is a skill in itself that can be strengthened with practice. You need to come up with strategies to maintain a balance and manage your time in-between your tasks and leisure. Time management allows you to keep pace with the demands from your professors when you're students, and also meet the demands of your employers, colleagues and clients as professionals.
This is a skill that goes hand-in-hand with teamwork. It's important that you hone this skill when working in teams, especially if you hope to assume leadership roles as a professional. Conflicts are natural, but they reduce productivity and cause negativity within the team members.
Good conflict management skills require you to maintain diplomacy, negotiation skill, empathy, assertiveness.
Wrapping it up,
Interpersonal skills may come across as a simple concept as it typically involves interactions with others, but there are many factors to be aware of. It's immensely crucial for you to practice these skills whenever you can, so that you can use them to stay ahead in your career.
Hire the experts from MyAssignmenthelp.com and witness academic success
When you are under the constant pressure of meeting strict deadlines and submitting well-written papers, developing interpersonal skills is the last thing on your mind. But you can focus on developing your interpersonal skill if you hire the writers from MyAssignmenthelp.com to work on papers. Our writers will take away the burden of your academic tasks and let you pay attention to other crucial aspects like developing interpersonal skills.
We have 5,000+ PhD qualified, talented writers who belong to different disciplines. These experts will help you put together customised papers on over 100+ subjects. Some of the subjects are mentioned below.
Law
Nursing/medicine
Biotechnology
Programming and IT
Architecture
Humanities
Finance
English
Economics
Statistics
The accomplished writers from our site have also been acknowledged by many students for their ability to meet deadlines. They maintain a stellar record for producing every academic paper well before time. In fact, they will also assist students who approach them with urgent requirements.
Our writers are also careful about plagiarism, and will diligently maintain the quality of every task they work on. So, opt for the assistance of our writers today and achieve good grades every time.
Was this article helpful?