Save Time & Excel Academics
Share your requirements & connect with top tutor !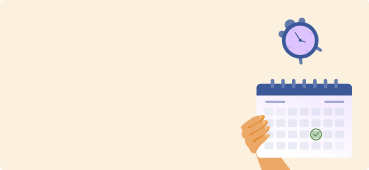 Key to Get Quick Assignment
Mark
15 November,2011
Are you used to missing submission deadlines? Then, you must try to develop time management skills right away. All assignment help experts use this skill to create strategies that help them submit assignments on time. You might feel overwhelmed with the number of assignments you receive from your professor. However, by using different tips and tricks, you can easily meet all the deadlines.
The process of assignment writing involves many stages. You have to apply your time management strategies in each of these stages to submit a paper that will definitely score good grades.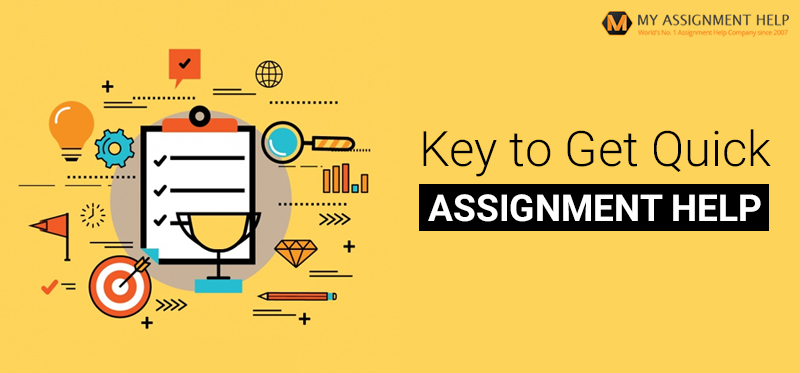 Let's take a look at the techniques that the professionals use in each step to deliver quick assignment help.
Understanding the assignment question- In order to gain a clear understanding regarding the requirements of the question, you need to abide by the suggestions given below:
Thoroughly read the assignment question- If you do not want to face any confusion while writing the paper, you have to make sure you know what is expected of you in the paper. If you go through the main question carefully, you can understand what you have to write, the standard you have to maintain, etc. When you have cleared things in your mind, you can quickly finish the assignment. Along with this, you can avoid the risk of missing out important points and eliminate the need to start writing the paper all over again.
Get your doubts cleared by your professor- Once you are done reading the question, clear every doubt you have by talking to your professor. This should be done before you actually sit down to write the assignment. Whenever you need assignment help, feel free to opt for it. This way, you don't have to stop writing or waste time due to some unresolved query.
With these habits, you can easily have a good understanding of the assignment which will help you to finish it on-time.
Preparing a plan- You need to have a solid plan before you start writing the assignment. Without proper strategy, you can never complete your task. Planning will include the time you will take to finish the paper, the approach you will take to write the assignment, etc. Having a plan beforehand will help you to stay on track. While planning, you should do the following:
At first, see the division of marks and the criteria you need to fulfil in the assignment.
Then, see how many points are assigned to each task. This way, you can prioritise the various academic tasks you have and decide how much time you should spend on it.
Make a list of things you need to do so that you can complete the assignment on time.
Prepare an outline to write the assignment. You will have a clear idea about the order in which you will present the information.
Set a separate deadline for each stage of the process and try to meet it. This way, it won't be a problem for you to finish the task before the actual deadline.
Doing the research- To create an impressive assignment, you have to do an in-depth research on the topic. A good research involves creating a plan for carrying out the research, assessing the materials, and keeping a track of the information to be used. Before you start your research, you should know which sources are credible and which are not. Given below are sure-shot ways to gather relevant data without spending a lot of time:
Prepare the questions you need to answer
Find out existing data
Use your class notes and the books that have been recommended in your class
Use dictionary and encyclopaedia to know about different terms
For an online research, determine the main keyword
Look for the credible sites like Google Scholar instead of a blog with no author
Once you have all the materials, keep them in one place. Bookmark the sites, keep any downloaded document in one folder, highlight the places from a book which you will use, etc.
Start your research as early as possible to avoid any delay.
Writing the assignment- In order to write an assignment in a hurry, you will have to put all your focus on the work you have in hand. To do this, you have to follow the steps mentioned below:
Choose the right place- It is very important to select the correct space to write your assignments. It must be a location which has a distraction-free environment. There should not be loud noise in the place where you will work. Thus, you can concentrate on the assignment at hand. Some good places to work are the library, your study room, or any other peaceful place.
Get rid of distractions- While writing your assignment, do keep your mobile phone, TV, gaming device, etc. away. Stop engaging in social media sites or things that might distract you.
Choose the right timing- There must be a specific time of the day when you feel the most motivated and productive. It can be early in the morning, late at night, or at any other time. Try to write your assignment in that particular time to concentrate the most and finish it without delay.
Engage in activities that will help you to focus- You must do the things that make you more focused. You can listen to motivational songs, take breaks, or set rewards for you to work quickly.
Have an organised workstation- Ensure that you have all the resources that you need to write the assignment in your access. This will help you to focus on composing the paper instead of wasting time to find those resources.
By following these suggestions, you will be able to complete your paper well before time.
Proofreading- According to experts who provide assignment help, proofreading is a crucial step, avoiding which will lead to the deduction of grades. But, you can proofread your text at the time of writing. This way, you will take less time to finish the paper.
If you use these techniques while writing your academic papers, you will be able to finish your task on time.
Did You Miss A Submission Deadline? Hire the Experts of MyAssignmenthelp.com and Submit Your Paper on Time
MyAssignmenthelp.com has the perfect solution to take care of your fear of submission deadlines. Our super quick writers can deliver your work right on time, so that you do not face a late submission. You can forget all about your deadline worries by opting for the service of MyAssignmenthelp.com.
Our team of experts works under pressure and deals with difficult topics. They have the correct time management skills that help them to complete the tasks on time, irrespective of the complexity of the topic.
If you are looking for a service provider that can help you to acquire better grades, then MyAssignmenthelp.com is the right place for you. When you opt for our services, you can be sure that there will be no traces of plagiarism in your copy.