Save Time & Excel Academics
Share your requirements & connect with top tutor !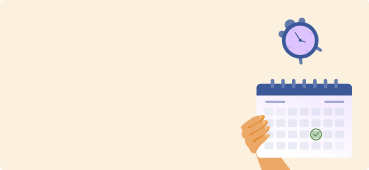 Learn How You Can Compose an Impeccable Critical Essay On Literature
Mark
12 August,2016
"That's what literature is. It's the people who went before us, tapping out messages from the past, from beyond the grave, trying to tell us about life and death! Listen to them!" - Connie Willis
The term 'literature' is considered to be an ambiguous term as different educationists define literature from different perspectives. In general, it can be stated that this term is basically used to refer to both written text and often spoken materials. The origin of this term can be traced back to the Latin word 'litteratura" which means, "Writing formed with letters". There is an inherent connection between literature and art. Therefore, any work of creative imagination can be called literature. It can be categorized into several genres such as drama, poetry, novel, non-fiction literary texts and many more.
The main objective of contemporary education boards is to make the contemporary academic curriculum more practical oriented and this tendency has created an effect on the students of literature. They are asked to write critical essays on literature. As literature is recognized to be one of the toughest subjects, writing a critical essay on literature is quite difficult. The upcoming section of this blog will discuss how to write a critical essay on literature.
Mistakes that Students Mostly make while Writing a Critical Essay
Students make two types of mistakes when it comes to composing a critical essay on literature. They are discussed below.
• Mistake 1- Some students confuse a general essay with a critical essay. They do not understand the difference between an essay and a critical essay.
• Mistake 2- Many students think that in a critical essay the given topic or subject related to literature needs to be criticized.
Definition and Objective of Critical Essay
For composing a perfect critical essay on literature it is really important to know what is a critical essay and its objectives.
Definition
In this type of essay, the author has to point out and discuss the weak and strong sides of an assigned subject or topic. This genre of writing is termed as critical essay because the writer or author needs to demonstrate and apply critical analysis while describing the topic.
Objectives or Goals
• Exposure of the positive sides and flaws of the subject
• Objective analysis of the assigned topic
Format of a Critical Essay
The basic format of a well structured critical essay is given in the following table.
| | |
| --- | --- |
| Paragraph | Content |
| 1ST paragraph | Introduction |
| 2nd paragraph | Thesis |
| 3rd paragraph | Summary of the text |
| 4th paragraph | Arguments in support of the thesis and comparison with other aspects |
| 5th paragraph | Conclusion or final perspective |
This aspect will be further discussed in the upcoming section of this blog.
Categories of Critical Essay
Critical essays can further be divided into three categories. They are discussed below.
• Evaluative critical essays - This genre of critical essay aims to assess a literary work whether it is good or bad. Book reviews, film reviews, and article reviews are some of the instances of evaluative critical essays.
• Interpretive critical essays - An interpretive critical essay generally focuses on the meaning of a literary text.
• Descriptive critical essays - A descriptive critical essay throws light on how the literary elements within a piece of art function.
How to write a Critical Essay on Literature
In this section, tips to write a brilliant critical essay on literature will be discussed in two parts.
• How to write each part of a critical essay
• General tips
Techniques to Compose Each Part or Section of a Critical Essay
If you do not have any about how to structure a critical essay, you will find this section very helpful. Read and learn the techniques to write a well formatted critical essay.
1. Tips to Write an Engaging Introductory Paragraph
The introductory paragraph should be interesting enough to compel the readers to read the entire essay. Therefore, if you are about to start writing the introduction of a critical essay on literature, it is recommended to follow the below mentioned guidelines.
• Discuss the background of the assigned topic or subject in brief for the convenience of the readers. Introduce the author of the literary text.
• State the main issue in one sentence.
• Include the thesis statement at the end of the introductory paragraph.
Example
Suppose you are assigned to write a critical essay on Milton's Paradise Lost. You have to choose two or three perspectives of the text to discuss, as the text is very long. You can write the introduction of this critical essay in the below mentioned format.
"John Milton's epic Paradise Lost has written a new episode in the history of English literature. The main story is taken from the Bible. This epic poetry mainly focuses on Satan and his revolt against God's supremacy and omnipotence……………..Analysis of Satan's character from a Marxist approach is the main concern of this essay."
The highlighted part is the thesis statement of this critical essay.
2. Tips to Compose the Second Paragraph
In this section, the thesis statement should be discussed and analyzed. Apply the below mentioned tricks for composing the second paragraph.
• You can adopt some theoretical perspectives while explaining the thesis statement
• Try to incorporate some relevant evidences in support of your thesis sentence
• Do not extend this paragraph unnecessarily
Example
For your better understanding, let us take the already mentioned example here. The second paragraph of the critical essay on Milton's Paradise Lost should be written in the given format.
"From a Marxist point of view, Satan is a hero as he raises his voice for equality for all. According to this theoretical approach, God can be equated with bourgeois class as God wants to rule all……….. Satan revolts against the supremacy of God……."
3. Tips to compose the third paragraph
Writing the third paragraph is considered to be comparatively easier than composing other parts of a critical essay. Here you just need to write a summary of the literary text that you are dealing with.
Example
Let us cite an example for your convenience. Suppose you are writing a critical essay on Milton's Paradise Lost. You need to summarize the entire epic poem in the given format.
"Lucifer was thrown from heaven and became Satan. He was not ready to accept the supremacy of God. Beelzebub was in support of Satan…….."
4. Tips to Write the Fourth Paragraph
This part should discuss the main issue of the critical essay. While composing this paragraph you need to adopt a comparative approach. Follow the below mentioned guidelines for composing a well organized paragraph.
• Justify the thesis statement
• Compare the most significant perspectives of the literary texts
Example
For writing the fourth paragraph of the critical essay on Milton's Paradise Lost, you have to follow the below suggested format.
"Though from other perspectives Satan is a villain as he is against God,………Satan can be equated with a rebel according to……."
5. Tips to write an effective conclusion
Many students think that conclusion is the summary of the entire essay. But they are absolutely wrong. The concluding paragraph should explain the significance of the thesis of the essay. You cannot include any new perspective in the conclusion.
Example
Suppose you are writing a critical essay on Milton's Paradise Lost. You have to conclude the essay in the given form.
"Therefore, from the aspect of Marxism, Satan can be considered as the leader of working class whereas God is the icon of the leader of the bourgeois class….."
General Tips for Composing an Effective Critical Essay on Literature
1. Choose an interesting subject or topic for writing a critical essay
If you have already been assigned a topic by your professor or teacher then go to the next point. If you are looking for an effective essay topic then this section is meant for you. The success of a critical essay totally depends on the topic. If you choose a very flat topic then it will become difficult for you to point out the strong points and the loopholes of a particular literary text. Therefore, it is suggested to choose a topic or subject that can allow you much scope for research and experiment.
Here are some of the topics that are given as examples. These topics will allow you to write a critical essay efficiently.
• The analysis of the psychological state of the lover in the poem Porphyria's Lover by Robert Browning
• A critical appreciation on the ambiguity of the folk culture
• An analysis on the significance of the porter scene in Macbeth
• Discuss Nietzsche's theory of existentialism and analyze a literary character in the light of this theory
• Justify Samuel Becket's Waiting for Godot as an absurd drama
• Critically analyze any post colonial text
• What is popular culture and associate popular culture with poplar art
• Analyze the short story "Fly" from a sadistic approach
• Justify Virginia Woolf's "A Room Of One's Own" as a feminist text
• Critically analyze any surrelialist poem
2. Understand the topic and do an adequate research
When you are writing a critical essay on literature, you need to explore the influential points and the drawbacks of the literary text. Therefore, it is very important to understand the topic so that you can do an adequate research on the topic or subject of the essay. This will help you to compose an effective critical essay. If your professor or teacher has assigned you a complicated topic, then it is better to discuss the topic with your professor or teacher.
3. Note down the important perspectives or points
While doing research on a particular topic, you may come across several important points or perspectives. It is suggested to write down all those points. Otherwise, you may forget to include those perspectives or aspects in your essay.
4. Read the literary text related to your topic
As it has been already mentioned in the earlier part of the blog that you need to find out the strong points and weak points of the literary text, you need to have an idea about each and every aspect of the text. If you do not read the entire text, how you will point out the drawbacks and strong points of the text. If you find difficulty in understanding any part of the text, consult your teacher or professor.
5. Maintain a consistency throughout the essay
If you want to write a well organized critical essay, you have to maintain a coherent structure. In simple words, there should be a connection between each paragraph. The best way to write a well organized critical essay is to incorporate transition sentences in the beginning of the paragraphs.
6. Use proper tone and language
While writing a critical essay on literature, you have to adopt an unbiased tone. You cannot compose a subjective essay. The critical essay should be objective. Do not include any personal belief or opinion. All the points included in the critical essay should be logically justified. You need to use formal language while writing a critical essay. Avoid using first person pronouns such as you, we, I etc.
7. Make an outline
Before start writing the critical essay, if you make an outline, it will become easier for you to write a well structured critical essay on literature. Therefore, you can make an outline for your own convenience.
8.Draft a rough copy
It is suggested to draft a rough copy before writing the final copy so that you can make necessary changes. Whenever you are writing on a topic for the first time, you may make several flaws. After completing the first rough copy, read the copy and try to point out the flaws. Next day again write on that topic and you will find a much better output than the previous one.
9.Revise the copy
Many students do not revise and here they make the biggest mistake. If you do not revise the copy how you will find out the irrelevant points that have been included in the essay. Therefore, you should revise the composed copy more than one time.
10. Proofread and edit
Proofreading is very much important if you want to compose a completely error free critical essay. Proofreading basically refers to the task of checking the grammatical and punctuation errors. If you want to impress your examiner then you have to submit an error free essay. Editing is also required in order to draft a well justified critical essay on literature. Editing means the task of omitting and rewriting the irrelevant points.
MyAssignmenthelp.com Offers the Best Assignment Help Worldwide
MyAssignmenthelp.com is the best assignment help portal available all around the globe. When writing a critical essay on Literature is concerned, students need to utilize their full potential. Indeed the above suggestions will allow you to efficiently prepare a critical essay, but there are times when students fail to prepare the best output. The reasons can be many.
Here we will look at the excellent qualities of MyAssignmenthelp.com that will allow you to easily seek help from our experts and score the highest marks.
We have with us 3000+ in-house experts who are Ph.D. holders from various reputed colleges around the globe. Our services are available on more than 100+ subjects. Students can easily seek help from our experts at the cheapest available price in the industry. Since our experts are provided with all the resources required for serving you, we are easily able to cut down costs. Our assignment help services are available for various types of projects like essays, dissertations, case studies as well as custom essays and assignments. Students can also utilize our live chat option available on the portal and keep a track on their assignments and its progress. Eventually, we also have a voice call option so that at times of technical glitches, no student is left without help. We strive to assure no miscommunication from our end.