Save Time & improve Grade
Just share requirement and get customized Solution.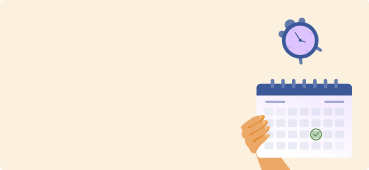 Penn Students Speak Up For the Necessity of Cultural Studies All Across USA
Lachlan Nguyen
29 December,2017
The United States of America has been host to multi-cultural and multi-linguistic individuals. With millions of students flocking every day from the foreign shores hoping to make it big in the land of dreams; the destination is a clear favourite when it comes setting a student's academic pursuits into motion. Studying in the USA is the milestone that every student looks forward to, and a few lucky ones get to experience it. Students belonging to the different parts of the world have explored the opportunities time and again offered by the nation and have embraced the dynamic culture to blend in. However, in recent times, there have been reports of racial and religious disharmony in various parts of the country. Some of which even had the foreign students at its receiving end.
Along these lines, the Penn State University was in the news recently for a petition initiated for the continuation of Asian American (ASAM) studies. It all started with a column titled Who killed Asian American studies put together by the undergraduate students of Asian American Studies Student Advisory Board. According to University of Pennsylvania's in-house news publication The Daily Pennsylvanian, this led to the launch of a series of protests and petitions by the Asian American students of the ASAM program of the university after the news of the departure of Grace Kao, Director of the said program and the founding faculty member, broke.
Even as the Asian American students stood together rallying for the future of the program for months demanding the university authorities find a worthy replacement for the position of the Director of the Asian American studies in the university, it was reported that despite repeated assurances the university authorities were unable to find an equally qualified replacement to Kao.
Why promoting cultural studies in USA is necessary?
Mentioned above is just one isolated incident that lays bare the underlying issues of pursuing cultural studies in the US. At its core, the notion people have regarding such academic fields is that it is a niche area of study, and only suitable for students belonging to one particular group or community that the studies focus on. However, it is essential for such studies to continue without suffering due to a lack of resources since these liberal arts education imparts unique insights and ideas to any student, irrespective of gender, ethnicity and specific sphere of study.
Every year, there is a huge number of students that enrol in such cultural studies. These students come from different ethnic and cultural background and belong to different academic levels. Though many students still take such courses only to add a certification to their resume, it has been noted that students learn more than they think they would. The opportunity to critically evaluate any literature penned by people of a different race or ethnicity, specifically by a frequently underrepresented section, opens up the pathway to gain fresh perspectives and new realizations.
How should the educators in the USA promote cultural education among students?
To ensure a cross-cultural harmony across the entire nation, is it crucial to bridge the prevailing cultural gap that the people in the nation is often found suffering from. This is why it has become immensely important that educators emphasize the fact that culture matters. Culture shouldn't just be perceived as a list of holidays or religious conventions or language; it should be counted as an experience that's different for every individual.
To entertain the students belonging to different race or ethnicity, educators and teachers must indulge them in ways that are linguistically and culturally appropriate and approachable, and also must evaluate the cultural perceptions and stereotypes that are presented into the classroom that may pose hindrances for the students to relate to one another. Mentioned below are how students can be taught the significance of cross-cultural education.
Raising above the stereotypes
To make the learning process more effective for the students, teachers need to know their students and recognize their learning potential and academic prowess individually, instead of depending on conventional ethnic or racial examples or drawing inspiration from previous experiences with other students of similar communities.
Many prominent teachers and educators, for instance, have often appreciated the perceived academic abilities and motivation of Asian American students and are unable to identify how even a 'positive' stereotype isn't quite positive if it prompts students to fit into a particular mould, instead of encouraging them to highlight and embrace their individuality.
Culturally Pertinent Study Program
Curriculum, in its most natural, fundamental, commonly deciphered form, is the 'what' of academics. It determines the course of your study and is significant for a memorable academic performance and vital to the culturally responsive process of teaching. Even the most basic curriculum points out whose history necessary for students to learn, whose books should the students read, which curriculum and text selections that involve multiple voices and a multitude of ways of deciphering, and understanding life can aid the students to find and appreciate their existence, histories and cultures.
Respecting the native languages
Teachers or professors are often a young foreign student's first proper point of contact with any individual outside their native community and culture. It is an association that can offer the emotional support necessary to overcome the cultural and linguistic barrier between the student's country of origin and country of residency.
With a hearty blend of creativity, professional expertise, and cultural prowess, teachers can assist the young learners to sharpen and nurture their learning abilities more swiftly, and foster their integration within the larger and eclectic community of students.
Are you are a foreign student struggling to cope with the increasing pressure of assignment and studies? MyAssignmenthelp.com is your way out!
While many students harbour the dream of studying abroad, but only a few of them consider the challenges that come along with it. A student studying abroad not only has to adapt to the unknown way of life and people, but he/she also has to get accustomed to and embrace the way things are taught in the foreign land. Since the environment in which these foreign students are fulfilling their academic dreams is instrumental in bringing about positive outcomes from their stay in the foreign shores, it is essential to maintain that positivity for promoting holistic growth in their academic performance.
When you're a student, having multiple assignments to prepare is already enough troublesome a process, and with so much pressure involved many foreign students often find it hard to keep up with whatever is happening around them. Additionally, most of the time these students have to engage themselves in some part-time jobs, aside from their studies, to pay off the debt of their student loans. So naturally, the process becomes a tad bit gruelling. Since an academic assignment is not to be trifled with, you need to maintain the credibility and the standard of the document, as laid down by your university and also keep in mind that all the necessary components in your assignment are appropriately maintained. But you've got no reasons to stress over your assignments because MyAssignmenthelp.com is armed with the right kind of assistance for all your academic issues.
We have garnered a quite a popularity among the students in the USA for their academic writing and editing services. We have talented and credible assignment writers and proofreaders who are considered seasoned in the area of academic writing and possess the capacity to enhance your ordinary write-up, by infusing it with a whole new level of efficiency. Our experts prepare each one of your academic papers with the integrity that the paper deserves. When you consider selecting our writing services, we assure you that we will create your paper from scratch without an iota of plagiarized content in it.
These writers are also incredibly competent at performing a thorough research and collect pertinent details from genuine sources so that your assignment turns out to be nothing less than compelling. What's more, you can directly have a word or two with the customer support executives to instruct them about any requirements from your side. This seamless communication allows the process of writing a paper even simpler. And that is what makes MyAssignmenthelp.com the most reliable assignment writing service in the USA.
Was this article helpful?