Save Time & Excel Academics
Share your requirements & connect with top tutor !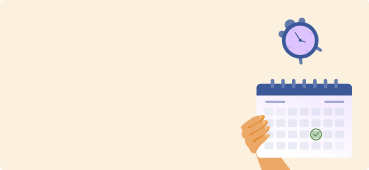 Obtaining a US Student Visa: A Complete Guide
Mark
22 August,2015
The United State of America is always eager to welcome students who wish to study in this most ethnically diverse and multi-cultural nation of the world. But to enter the country, you first need a non-immigrant visa for temporary stay. Getting your visa in US may require some time and effort, but it will be worth the wait, considering the huge career opportunities that US provides.
The visa application process
Here is everything that you need to know about obtaining a student visa for US.
To Enter US for Attending
You need the following Visa
College and university
F-1
High school
Private elementary school
Seminary
Conservatory
Other academic institute including language training program
Vocational or other recognized non-academic institution, other than language training program
M-1
Exchange program
J-1
Once you are selected, your chosen university will send you a document — Form I-20 for F-1/M-1 visa or Form DS-2019 for J-1 visa — confirming that you have been accepted at an institution under the Student and Exchange Visitor Program (SEVP) authorized by U.S Citizenship and Naturalization Services (USCIS). This confirms your successful enrolment into the Student and Exchange Visitor Information System (SEVIS) as non-immigrant student.
You will be then required to pay the SEVIS fee. You will also need to pay an additional fee for visa application in your country at U.S. embassy or consulate or at a bank.
Subsequently, you need to fill up an online non-immigrant visa application form, DS- 160, which is available on the website of the U.S. embassy or consulate in your country.
Remember, you need to attain several steps to complete the visa application process. The orders of these steps may vary at US embassy, but instructions remain the same. So go through these steps to know how you can get hold of a US student visa.
Step 1 Fill up the US Student Visa Application Form
You need to first select the location from where you wish to apply. After selecting and answering a security question, you will be taken to the form. An application ID will be displayed at the top of the form. In case you want to exit the application and return later, you need this application ID.
Personal details required in the form:
Name
Date of birth
Address
Phone number
Passport details
Details of travel and travel companions
Details of previous US travel
Family, work and educational details
Security, background and medical health information
SEVIS ID and address of school/program you intend to pursue in US
Note: Fill the form carefully because if you make any error, you may need to reschedule your interview resulting in unnecessary delay.
Here are five effective techniques to know how to perform well in interview.
After filling up all the above-mentioned details, you need to upload a recent photo of yours in the given format.
Note: If your photo uploading fails, you may need to take a printed copy of the photograph while appearing for the visa interview.
Once everything is done, you need to electronically sign your DS-160 form by clicking on the 'sign application' button. By doing so, you will be taken to a confirmation page with a barcode, barcode number and application ID number.
Note: You need to take a print out of the confirmation page to take it along with you while appearing for the visa interview.
Step 4 Schedule an Interview
You can do it either online or through phone by calling your nearest US embassy or consulate. In either case, you have to make the MRV (Machine Readable Visa) fee payment first and obtain the MRV fee number.
Applicants of certain age group are exempted from interviews. Refer to the table below.
| | |
| --- | --- |
| If you are: | Then an interview is: |
| 13 and younger | Generally not required |
| 14 – 79 | Required |
| 80 and older | Generally not required |
If you are not exempted and planning for renting an apartment in abroad , you need to appear for an interview at the consulate. In case, you need to schedule your interview at a different US embassy or consulate than the one where you applied for your visa, you should use the barcode of your DS-160 form to retrieve your information in any US embassy or consulate.
Note: If you are applying at a place other than your permanent residence, it might be difficult to qualify for the visa.
Step 5 Arrange Documents for your Interview
You can check the US government website to know about the documents required in the interview. These documents may roughly include:
Signed SEVIS Form I-20 or DS-2019
Form DS-7002 (for J-1 trainee and intern visa applicants only)
SEVIS fee receipt
DS-160 application confirmation page with barcode and application ID number
MRV fee payment confirmation receipt
Printed copy of visa interview appointment letter
1-2 photographs in the format explained in the photograph requirements. Should be printed on a photo quality paper.
Transcripts and diplomas from previous institutions attended
Scores from standardized tests required by the educational institution such as the TOFEL, LSAT, GRE, GMAT etc.
Financial evidence reflecting your sponsor (i.e. parents or a government sponsor) has sufficient funds to cover your travel and living expenses and tuition during your stay in US.
Note: For reference, you can also bring the list of employers and schools you have attended or worked.
Step 6 Prepare for your Visa Interview
Be prepared to answers all questions coming from the consular officer. The question can be on anything, i.e. home country, your English language skills (here are simple tricks to learn English easily), your academic background, the program you are interested to join in US, financial support etc. You may be asked to define your plans after your studies are finished.
Note: Be prepared to answer the questions as quickly as possible. If you don't speak English, ask for an interpreter. Remember speaking English is not a requirement for getting US student visa.
Step 7 Appear Physically for Visa Interview
It is important that you appear for the interview on time without any fail. If you miss your chance, you may be asked to reschedule your interview on another day. You need to contact your chosen embassy or consulate to give them the name of the parent, assistant or translator accompanying you. Remember, the purpose for visa is to determine whether you are qualified enough to receive US student visa.
The process also includes ink-free, digital fingerprint scans to ensure your identity. So be sure you don't have cuts or blisters on your fingers and thumps at that time. You will be asked to read a declaration before your fingerprint is scanned electronically.
Note: Your consular will inform you if your application needs further administrative processing. You will also be informed when your visa will be delivered (usually by courier. This service, however, differs from one country to another. In some countries, the courier company will also send you an email along with the tracking number which can be used to track the delivery of your passport).
Step 8 Last-Minute Preparation
Learn the non-immigrant rights, protections and resources before your departure. You need to remember that a valid visa only guarantees travel to US. The permission to enter US is given by a Department of Homeland Security (DHS)'s Customs and Border Protections (CBP) official.
So you need to carry the following documents along with you:
Passport
SEVIS Form I-20 or DS-2019
Evidence of financial resources
Evidence of student status
Name and contact information for your Designated School Official (DSO), including a emergency contact number of your chosen institution
If you are going on an exchange program, then letter from your home university stating your intent to return to your home university.
Note: Do not make a final plan just after appearing for the visa interview. Wait patiently to receive your visa.
Waiting Period
| | |
| --- | --- |
| For New Students | For Continuing Students |
| F-1 and M-1 student can be issued visa up to 120 days in advance of the start of the course, but won't be allowed to enter US earlier than 30 days of the starting of the course. J-1 students are issued visa depending on the time frame set by their respective countries. But they also cannot enter US 30 days prior to the beginning of the course. | The students who have visited US earlier may renew their visas any time if they have maintained student status and hold current SEVIS records. Continuing students may enter the US any time before their classes begin. |
Unless canceled or revoked, a visa is valid until expiration data. Failure to depart from US after expiration of your visa causes you to be out-of-status. Being out-of-status in US is a violation of immigration laws and may make you ineligible for a visa in the future.
Leave your AssignmentTroubles by taking MyAssignmenthelp.com's Expert Help
Are you struggling to articulate your ideas into words? Then you are in good hands now. MyAssignmenthelp.com has been assisting students with their assignment writing for a decade now. With a diverse team of experts from Australia, UK USA, Malaysia and UAE, we have reached the top position after satisfying immense number of students who were not confident about writing their homework and other assignments.
Our Assignment Services include:
Free assignment quote
Free bibliography
Free references list
Free amendments
Free demand-on-call facility
Free delivery
Free Turnitin report.
These are few free services that every students enjoys while taking our services.
3000+ Qualified Experts: The Strength of our Organization
The experts working under MyAssignmenthelp.com are qualified and experienced holding degrees as high as Ph.D. Their expertise reflects in assignment writing. You are guaranteed to get quality assignment without any hint of plagiarism in it. Every assignment is checked under Turnitin to ensure its authenticity. Our experts are trained to handle any short deadline and capable of delivering it before the deadline.
We also offer overnight option and 'urgent' assignment help that delivers completed assignment to you. You can download the assignment as soon as its reaches your account and review it.
Our major assurances:
Guarantee of getting 'A' grade content
100 percent accuracy
Only plagiarism-free papers
Round-the-clock active customer care desk help.
Just follow three easy steps and get excellent quality assignment help at unthinkable prices. Experience the top quality assignment help at MyAssignmenthelp.com without facing any hassle!
Important Resource: For more information and further help visit www.embassy-worldwide.com