Save Time & improve Grade
Just share requirement and get customized Solution.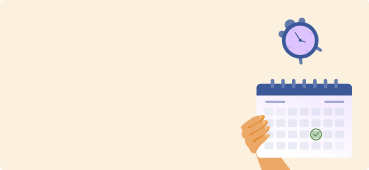 Performance Management: 10 Ways to Motivate Your Employees
Mark
13 January,2015
MBA students are well aware of the significance of performance in an organization. In order for any organization to prosper, proper implementation of systems and ideas is required within the management as well as impartial evaluation carried out for each employee. Motivation is one of the factors that leave a great impact on employee performance. Without any doubt, employees are the best resources for offering quality services that can make or break an image of the company in the eyes of the customers.
The impact of motivation
Theorists like Abraham Maslow and Frederick Herzberg believe that when organizations are competing with each other to get customer satisfaction, it is motivation that pushes the organization to a higher and prosperous level. For this, the human resource management creates and maintains a positive relationship among employees. When the employees counter different challenges to achieve their targets, very few organizations support them. But to fulfill the desired targets, the top management should take care of the needs of the employees through motivation process as well as different rewards.
Many high-profiles companies try to win customer loyalty through spending of money, but often ignore employee motivational factors, resulting in poor track records and results. If these organizations motivate their employees well, there is 100 percent chance that the employees will achieve the targets easily.
The ways to motivate your employees
Here are 10 different ways to motivate the employees in an organization:
Recognition or Attention: As an employer, you should appreciate the employees on their achievements.
Applause: It is a form of recognition. You should give your employee a round of applause for their specific achievements.
One-on-one Coaching: Coaching is the way to develop your employee.
Training: It is true that training never ends. The training team should be led by top management or supervisor. This motivates the employees.
Career Path: Your employees need to have knowledge of what is potentially ahead for them. This plays a significant role in the overall motivation of people.
Job Titles: Job titles boost the self-esteem of people. So it is important that your employees should be proud when they talk about their job titles.
Good Work Environment: Suitable work ambience is always a vital factor in motivation of employees.
On the Spot Praise: This is also a form of recognition, but here key is timing. Praise your people when the achievement has just taken place.
Leadership Roles: Allocate leadership roles to reward a good performing employee.
Team Spirit: Click a picture of you team members and hang it in a visible spot. In this way, your employee can physically see that they are part of the team and feel great about it.
How Myassignmenthelp.com can help in writing an essay on Performance Management?
Motivation in performance management touches subjects like sociology, psychology and business studies. If you choose to write an essay on performance management, you might face difficulties in managing all those aspects. MyAssignmentHelp.com assignment experts can help you to accomplish this task with full efficiency.The professional writers can present a custom made essay on the topic and ensure that it is 100 percent original.
What are the other services offered by Myassignmenthelp.com?
If you want to score well and keep up your records, Myassignmenthelp.com subject matter experts can help you to write good quality assignments. No matter if you are a K-12 student, bachelor's, master's or even a PhD student, online assignment help is a sure-shot deal for you. If you want a custom made paper in dissertation writing, our dissertation writing services can meet your needs.
Was this article helpful?