Save Time & improve Grade
Just share requirement and get customized Solution.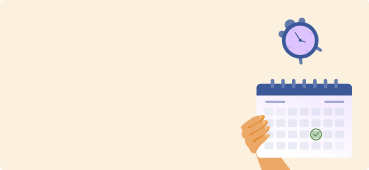 Premature Babies: Medical and Ethical Issues
Mark
17 November,2014
Premature birth or preterm birth refers to the birth of a fetus before it has completed the gestational period of minimum 37 weeks in the mother's womb. Every year, 15 million babies are born too soon. One premature baby dies every 30 seconds. Perhaps what is more shocking is that more than 75 percent of these deaths can be prevented. World Prematurity Day, celebrated every year on November 17, is the perfect opportunity to spread awareness about premature deliveries and discuss possible solutions to prolong the life span of such babies.
What are the problems faced by premature babies?
The most common problem faced by premature babies is respiratory problem. Since lungs are the last of the organs to develop, most of the babies born prematurely have respiratory problems and have to be artificially ventilated. Apart from respiratory problems, babies may also develop neurological, gastro-intestinal and hematological issues.
Neurological issues include apnea of prematurity (a condition where the infant stops breathing for more than 20 seconds), encephalopathy (a disease of the brain), retinopathy (a disease of the eyes), developmental disability or even cerebral palsy (a type of brain disease which causes permanent movement problems).
Gastro-intestinal diseases may include among others neo-natal hypoglycemia (low blood sugar levels), rickets (underdeveloped and defective bone structure due to impaired metabolism of vitamin D), hypocalcaemia (low levels of calcium in blood) etc.
Hematological issues may include anemia.
Finally, premature babies are also vulnerable to infections such as urinary tract infections, sepsis and pneumonia.
Medical science and premature birth
Medicine, however, has made remarkable progress in recent years in pre-natal and neo-natal care. It is now accepted that babies born after 28 weeks might develop medical complications but have a significant chance of survival. Those who are born before 33 weeks may only develop lung problems and those before 36 weeks may develop into healthy babies with minor feeding problems.
History is filled with instances of premature babies. Johannes Kepler (German mathematician), Isaac Newton, Winston Churchill and Anna Pavlova (Russian ballerina) were all premature babies. James Elgin Gill born at 21 weeks and 5 days gestation in Canada officially became the earliest premature baby born in 1987. Since then doctors around the world have delivered a number of premature babies born between 21 to 37 weeks gestation period.
Should premature babies allowed to live?
Perhaps the greatest controversy the surrounds the issue of premature birth is the ethical question whether doctors should allow to resuscitate babies born at 23 weeks. NHS Chief of UK is of the opinion that since there is no guarantee that babies born at this age will have a chance of survival; they should not be allowed to survive in order to save both the baby and its family the misery and trauma. In UK, government spends 10 million pounds each year on such babies. Doctors argue that these funds can be better utilized and premature babies can be spared both the physical misery of living with a number of medical complications.
Thus, we see that the problems relating to premature birth is just not medical but also bio-ethical and touches upon a number of sensitive areas. These issues cannot be solved easily as there are no easy answers to them. Doctors, parents and communities need to ponder over these medical and ethical problems and come up with ingenious solutions. Needless to say any decision taken should have the welfare of the child as its primary concern.
Are you looking for Assignment Help with 100% accuracy, Myssaignmenthelp.com have 3000+ Professional Writers are here to help with your Assignment Writing & also provide 24×7 Online Support.
How can

MyAssignmenthelp.com

help

Nursing

students to write on Premature Babies?
MyAssignmenthelp.com is an online MyAssignmenthelp.com provider from Australia that contains a number of interesting samples on various nursing topics, including that on premature babies, the problems they face and the special care they require. We are eager to help Nursing students with professional assistance on their assignments, essays and projects. Students can avail our services at highly competitive prices at just the click of a mouse.
Was this article helpful?