Save Time & improve Grade
Just share requirement and get customized Solution.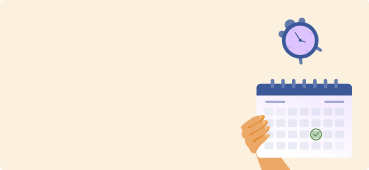 Presidential Candidate Hillary Clinton Pitches in for Robust US Education Policy
Mark
07 May,2015
Democrat Hillary Rodham Clinton last week put all speculations to rest by announcing her candidature for 2016 US presidential election. The official announcement came after the former first lady had spent two entire years in giving public speeches and promoting her autobiography 'Hard Choices'. Political pundits believe that it was her conscious effort to build a solid platform before the formal declaration of her candidature.
Ms Clinton had an unsuccessful run in 2008 when she had lost to Barack Obama in a close contest. US politics since then has changed a lot. And so has Ms Clinton in these seven years. She has already proved her political mettle and competence with a successful term as a secretary of state from 2009 to 2013. The US citizens, especially the youth, this time have a lot of aspirations from her. The prime reason being she has been a strong advocate for a coherent and comprehensive educational policy.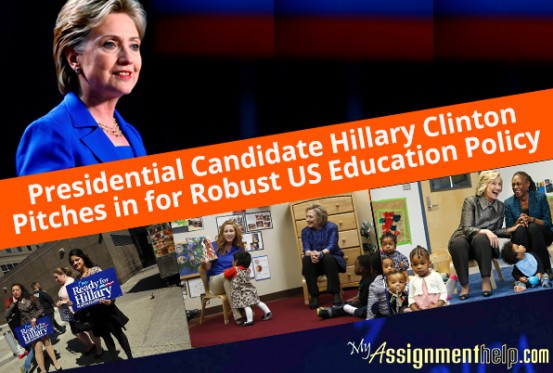 Always known to have definite opinions, Ms Clinton is credited with reforming the educational system of Arkansas when her husband Bill Clinton was the governor of the state. In various public functions, speeches and gatherings, she has often stated her desire to reshape the educational policy of US. She has never hesitated to put forward her remarks on the various issues of education. As many Americans are concerned with her governing policies if elected, Ms Clinton's previous remarks hold valuable significance. Here are the most important excerpts:
1. School vouchers
Ms Clinton did not hesitate to comment that she was against the use of school vouchers. These vouchers which were once promulgated by Reagan administration are subsidy certificates for parents. The parents can redeem these vouchers against the tuition fees of the school.
Ms Clinton criticized these certificates for being unconstitutional. She claimed that these vouchers were used for unethical reasons. She also said that these certificates were often redeemed in such schools which were infamous for teaching anti-American values.
2. Charter schools
Through her campaigning and in different public speeches, she regarded the Charter Schools as one of the most important constituents of American education system. According to Ms Clinton, these charter schools played a comprehensive role for the 'No Child Left Behind Act of 2002'. The charter schools despite receiving government funding operate independently.  As a source of alternate education, the formation of charter schools is legitimate in 44 American states. Ms Clinton appreciated the effort of these schools to provide quality education to the poor and indigent students.
3. Teacher's pay
Hillary Clinton is definitely concerned with the salary structure of the teachers. She strongly advocated that the teachers should be paid on an even standard with professionals like engineers and management employees. Many students pursue their higher degrees taking an educational loan from the commercialized banks. Comparatively low salaries do not encourage them to take teaching as their profession. So, a healthy pay structure would entice them and the country would not lose young and diligent talents, Ms Clinton opined.
4. Improving infrastructure
Ms Clinton is in favor of small class sizes, higher pay for the teachers and a better curriculum. She voiced her support for stronger parental involvement from the beginning of the schooling of the children. Interactive classes and career oriented syllabus would help the students substantially in their professional life, Ms Clinton said.
5. Character and behavior education
Ms Clinton strongly emphasized on the character development of the students through education. The US students should understand the importance of moral values like punctuality, discipline and self control. In USA, most of the employers complain that the employees are not aware of the professional discipline. Ms Clinton said that the young Americans must know how to conduct themselves in the offices and for this behavioral education should be taught from the nursery level. As parents have a profound influence on their children, she said that they should take the primary responsibility to educate their children along with the teachers.
6. Role of public schools
Hillary Clinton who graduated from Wellesley College strongly backs the importance of the public schools hailing their contribution in shaping the history of USA. In her own words, she said: "I believe public schools are second to the Constitution." If she becomes successful, she would modernize the public education keeping the core essence of these learning institutions intact, Ms Clinton promised.
7. Universal pre-school
The former secretary of state wants to make the pre-school training mandatory for the students. She backed it by saying, "For every dollar you invest, you get a seven dollar return." As children stay in school, it develops their coordination, builds interactive skills and improves their academic performance. She argued that without the pre-school training, this comprehensive development was not possible.
The first lady of the United States from 1993 to 2001, Ms Clinton is one of the most prominent political figures since the last two decades. To win the nomination for the next year's much hyped presidential elections, she has already compiled her basic objectives. Bringing the US economy back on track after the severe financial crisis would be her priority. Clinton favors the implementation of stringent anti-terrorism laws with a comprehensive approach to create more employment opportunities supported by a modernized educational policy.
MyAssignmenthelp.com - the most popular online educational assistance provider in USA
With a team of 3000 plus academic experts, MyAssignmenthelp.com has earned the reputation of being the most reliable and trusted educational assistance portal in USA. It provides proficient assistance in assignments, essay, dissertations, case studies and many more. Students from any academic field can approach the academic experts of MyAssignmenthelp.com and get coursework done in no time. The most enthralling features of this popular web portal are:
Completely plagiarism free write-ups
Top quality work
On-time delivery
24x7 live help service for customers
Safe payment options
Complete privacy guarantee
Affordable prices with unlimited free revisions
So, if you are looking for professional expert assistance, log on to MyAssignmenthelp.com and order without any hassles. The experienced team promises you the best work within the deadline. With the impeccable coursework, secure the highest grades and flaunt it among your folks.
Was this article helpful?