Save Time & improve Grade
Just share requirement and get customized Solution.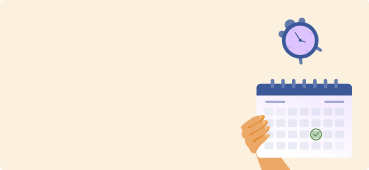 Prestigious Internships in Australia for International Students
Mark
08 October,2015
Why get satisfied with an internship at home when you can make your resume stronger with an international experience? Australia could be the ideal nation while searching for an internship abroad. Students from various parts of the world prefer Australia for hands-on experience due to the vast opportunities here. So here we are to help you select an internship in Australia according to your academic and professional needs.
Let's get ready to make new friends, create excellent business contacts and experience professional life!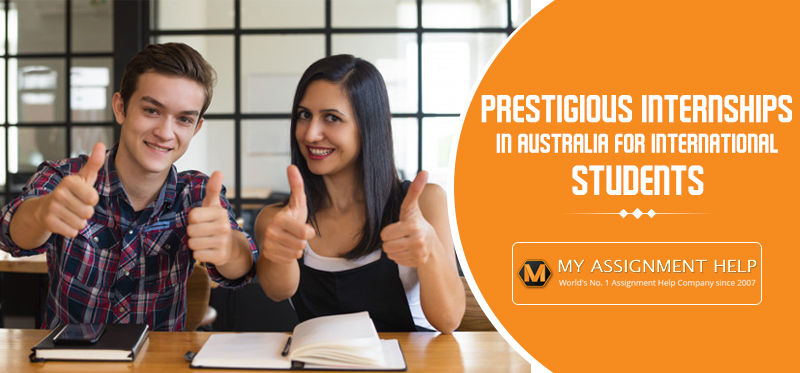 Go International!!
Internships in Australia are often cited as 'work experience' when undertaken by school student and 'industry experience' when undertaken by college/university students. Whether paid or unpaid, getting an internship in an international organization provides you the much-needed experience in the career that you want to pursue. If you are an international student desiring to intern in Australia, things can be quite difficult for you. But if you are really determined to intern in Australia, you should read this article carefully.
Measures before selecting an internship
#Step 1 Talk to your university
Every university follows different regulations when it comes to internships.
First, you have to determine whether you are seeking course credit for your internship
Second, confirm from your university whether they will accept internship credits for international organizations. And also whether they are ready to give credits for paid internships
Lastly, ask your university what kind of help they can provide you in the matter of getting an internship.
#Step 2 Find out the visa requirements
If you are aiming for an internship program in Australia, you must need a valid work visa.
First, read the visa requirements carefully to understand what will be required from you and your employer, including health, finance and characters obligations. You can't apply for the visa until you have a company to sponsor you.
Second, you need to decide the type of visa that suits you best. Here are some of the visa options available for interns coming to Australia.
416 Special Program Visa
417 Working Holiday Visa
462 Work and Holiday Visa
402 Training and Research Visa (Occupational Trainee Stream)
Student Visa
Third, you need to apply online, pay AU$365 and you will get the approval in 24 to 48 hours.
#Step 3 Figure out your field of interest
It is most important to know your field of interest while going for an internship.
First, assess your interest, field of study and potential internships fields that will give you the needed skills.
Second, make a shortlist of fields in which you take interest to narrow down the possibilities
Lastly, be sure you find internships related to your interested field.
#Step 4 Search and compare
This is the fun part. You can refer to our interest-based list of internships opportunities in Australia described below to prevent yourself from getting overwhelmed with the choices.
First, believe in yourself. Take deep breath knowing that you can choose the best for yourself
Second, decide between placement program and independently sourced internships. What's the difference? Often placement programs can charge a small amount as they are providing you all the logistical arrangements like housing, transportation and social events. In Independently sourced internships, you have to calculate the housing cost and feasibility of the opportunity. This kind of internship can be found through online research, networking or local companies' operations in Australia.
Now, you know in what direction you will have to travel while seeking for an internship in Australia. After knowing what has to be done, you might want to know the available options in your field of study.
Once you are certain about a field of interest, move on to the options available at your reach.
Interest/discipline-based internships
Internships in Business and Finance:
With increment in global economy and rapid growth in developing countries, one who is interested in studying international business development, trade and finance has plenty of opportunities. You can hardly go wrong if you are looking for business internships in Australia.
Suggested Internships in Business and Finance in Australia:
Commonwealth Bank Business and Finance Internships Program
BDO Banking and Finance Summer Vacation Program
Reserve Bank of Australia Banking and Finance Cadetships Program.
Internships in Engineering:
Engineers are in demand across the globe. So why not improve your skills in international context. In Australia, famed companies like IBM offer internships to the international students where you can gain industry experience along with practical usage of your skills.
Suggested Internships in Engineering in Australia:
Premium Graduate Placement Engineering Internships Program
Jane Street Engineering Internship Program
IBM Engineering Internship Program.
Why get a job at a regional organization when you have the chance to spend it at beach-front ranch in Australia? With the highest tourist locations across the globe, the need for manpower in tourism and hospitality area are greater here than ever. This is the perfect opportunity to see another country and its tourism strategies and of course its local tourist gems.
Suggested Internships in Tourism in Australia:
Internship Down Under Tourism Internship Program
CISabroad Tourism Internship Program
The Intern Group Hospitality, Events and Tourism Internships Program.
Internships in Marketing and Public Relations:
With so many global brand, and doing online marketing, there's a huge need of marketing professionals in this digital age. Australia has plenty of marketing internships opportunities following England, France and Canada. When you use your learned skilled on global backdrop, your industry experience becomes more apt.
Suggested Internships in Marketing and Public Relations in Australia:
Unilever Customer Development and Marketing Internships Program
L'Oreal Marketing and Sales Internship Program
Intern Group Marketing and Sales Internship Program.
Internships in Management:
You may have to face cut-throat competition in getting management internships in Australia. Thousands apply and only few get access to these eminent internships. If you want to sense how an organization works, this is your best chance to accomplish it.
Suggested Internships in Management in Australia:
Woolworths Limited Spring Internship Program
The Intern Group Management Internships Program
Hatch Management Internship Program.

Internships in Law and Human Rights:
Most law and human rights study program encourage international experience. If you have desire to go into any field of international law, interning abroad is a great way to build your career and Australia is a prospective country. Australia has some unique opportunities to offer to the interns.
Suggested Internships in Law and Human Rights in Australia:
Premium Graduate Placements Law Internships Program
PM&C Vacation Program
BDO Law Summer Vacation Program.
Internships in Youth and Community Development:
Plenty of opportunities whether you want to work with youth, disabled individuals, ethnic minorities or communities living in poverty. There are endless opportunities for you across the globe. Australia is a good option for finding a community development program. Go for it!!
Suggested Internships in Youth and Community Development in Australia:
Australian Institute of International Affairs Internship Program
Australian Volunteers International (AVI)
Australian Youth Ambassadors for Development (AYAD).
Internships in Environmental Work:
Practically every country with any natural life has opportunities for environmental and conservational work, whereas Australia boasts richest natural life. If you want to be one of those who want to work on reforestation or marine rescue program, you can take part in the internship in Australia. If you are aquatic type or want to do animal-related work, Australia can be the best choice for you.
Suggested Internships in Environmental Work in Australia:
The Intern Group Environment Internship Program
BP Environment Vacation Program
Accenture Environment Internships Program.
Internships in Fashion Industry in Australia:
If you are looking for fashion internship, Australia can be a good option for you. France and Italy are generally considered as fashion capitals but Australia can be a good choice as well. If you are fashionista and worship fashion icons, interning in fashion industry can be good option.
Suggested Internships in Fashion Industry in Australia
Internships Down Under: Fashion Business Internships and Fashion Marketing Internships
Internoptions: Fashion Design Internships.
Last but not the least, opportunities in medical and global health are rising in tremendous rate all over the world. If you want to be a professional, you certainly need industry experience that Australian internships can provide you. So choose the best out of the list.
Suggested Internships in Medicine in Australia
PM&C Vacation Program
The Intern Group Health Internships Program
KPMG Health Vacationer Program.
These above are the most popular interest-based internship programs that overseas students can opt for in Australia. Here are now the top 10 intern programs.
Australia's Top 10 Internships Programs
AustralianSuper
Newcrest Mining Limited
SA Power Networks
VicRoads
Ergon Energy
KordaMentha
Georgiou Group
Chevron Australia Pty Ltd
Shell
Pitcher Partners Advisors Pty Ltd
Now, you are all set to make the first move towards applying for an internship, but not before you know the expert tips.
tips on interning in Australia
Here are four most practical tips to ease your way into an internship in Australia:
#Tip 1 Be confident
Don't drag the fact that you are an overseas student and you will be treated unfairly. Appear confident in front of your employer.
#Tip 2 Choose a company in long run
Pick a company that you want to work, not just for an internship. Companies always seek employees who are ambitious and dedicated to work. They will not entertain you if they see an intern who is just using the company as stepping stone to work somewhere else. So revise you decision twice before you reach the final settlement.
#Tip3 Make an excellent resume
Once you the know the list of the companies you want to work for, create a resume that will make an immediate impact on your prospective employers. Highlight your strengths and your achievements. You can also tailor your resume according to the needs of each company. But never try to go over the board with your resume.
#Tip4 Be yourself
Remember to just be yourself. Not cliché. It best appears genuine in front of the employer. Don't hesitate to show your employer that how passionate you are about work. This will definitely impress them. Who knows at the end of the internship, they might hire you.
Take MyAssignmenthelp.com's assistance to score higher grades in your academics
From custom essay writing and dissertation to exam preparation and assignment proofreading, we are a one-stop solution for all those students who struggle to keep with their academics. MyAssignmenthelp.com boasts a vast range of assignment writing services that relieves students from the burden of assignment writing. Our exceptional quality and affordable rates make us the first choice for the students belonging to different countries.
Just spare a few minutes of your tight schedule and convey your requirements to us, our experts will create high-quality assignment solution on the subject of your interest. MyAssignmenthelp.com is an Australia-based company that has its franchises all over the world, boasting more than 3000 in-house experts. This ensures that the work produced by our experts exceeds the expectations of the customers. In addition, we also offer a vast range of assignment writing services which are:
Help in 100+ disciplines from 3000+ experts
Our range of subjects is extensive – our experts cover more than 100 disciplines in writing assignments. Whether you need help with writing assignments in management, business, literature or human resources, we have the best qualified and experienced assignment writers who ensure high-quality and plagiarism-free content. The team of 3000+ experts fulfills every need of yours.
Urgent delivery?
Only have few hours remaining for submission? MyAssignmenthelp.com is where you should be because we offer urgent delivery services. Our efficient writers complete the task and deliver it within the speculated time. So place your order now and see positive changes in your academic results.
Was this article helpful?