Save Time & Excel Academics
Share your requirements & connect with top tutor !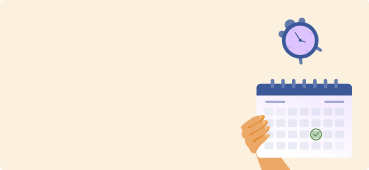 Recruitment and Selection Procedures in Human Resources Management
Mark
29 December,2014
Running a business, no matter whether fully-fledged or a start-up, is no cakewalk. Identifying and choosing the most suitable candidates for a business itself is quite a tedious task to accomplish. Though the recruitment and selection process is complex no business can neglect it. It is one of the most important aspects of running new and established businesses alike.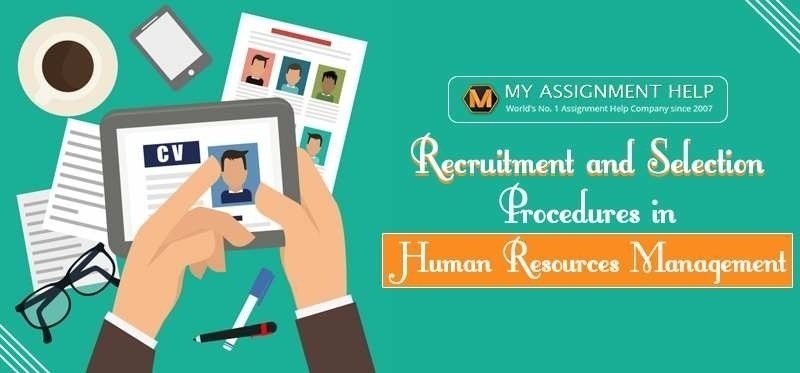 Wondering what makes us say that?
Well, that's because recruitment can have serious impacts on your business. It can be positive if you hire the right candidates or it can be negative if wrong candidates are hired. Just like the right employees have the potential to take your business to new heights, similarly, the wrong ones can hurt business by ruining sales and creating a toxic workplace environment.
Successful human resource (HR) management requires a careful process of recruitment and selection of candidates for a particular job profile in order to achieve the best possible results. Usually, there are two basic methods followed by companies:
External Recruitment
Internal Recruitment
What Is External Recruitment?
Any recruitment process done on an available pool of candidates outside that of an existing pool of employees already working within a business establishment is called an external recruitment. Some of the classic methods of external recruitment involve the following:
Through media advertisements (print, electronic, digital etc.)
Employment agencies (public and private)
Internships
External outsourcing
Campus recruitment
Job fairs
Unions and other trade organizations
While external recruitment is more expensive than internal recruitment, it has some possible advantages. They include among others:
Increases the chances of finding highly-skilled candidates:
When you hiring an external candidate also opens up many opportunities to find experienced and highly-qualified and skilled candidates who will help a company meet its diversity requirements.
Provides a larger pool of candidates:
External pool of candidates operating within a particular job market will always be greater than the internal pool of candidates operating within a company.
Brings a fresh outlook to the company:
External candidates can bring a fresh outlook to the company while the company can attract fresh talents from outside.
Provides a competitive advantage:
Recruiting and selecting talented candidates can give a company the desired competitive advantage.
Creates a possibility of knowing your competition much better:
Hiring a candidate who has a proven track record for your competitors, gives you an insider's view as to what the competition is doing to be successful. This gives the organization a chance to make up strategies that prove to be more beneficial than your competitors.
What Is Internal Recruitment?
Internal recruitment involves a set of processes by which a company selects a candidate from the already existing pool operating within that company. In other words, it is the process of attracting and identifying job candidates from within an organization. Internal recruitment takes place in any of the following forms like:
Transfers
Promotions
Hiring retrenched and retired workers
Hiring relatives of deceased and disabled employees.
Although due to the very nature of recruitment, the pool of candidates may be limited yet internal recruitment have some distinct advantages:
Quick and easy:
Internal recruitment process is easier and much quicker. That's because you are already familiar with the work ethics of the person you are hiring. This makes the on-boarding process faster with an existing staffer than with someone who is an outsider.
The familiarity of a job:
Since internal recruitment is all about hiring candidates from within the organization, your hires are already familiar with the respective job. They know the ins and outs of how your organization works.
Better performance:
Candidates will want to perform better if there are chances of promotion. Internal recruitment, in a way, creates a competitive spirit among all the other employees. All of them see there is room for advancement and reward for a job well done.
No need to observe employees:
The business organization already knows the strengths and weaknesses of the candidates. So, there is no need to observe them and monitor their work ethics and measure their potential.
It is very clear from the above discussion that both external and internal recruiting methods have their possible advantages and disadvantages. The best possible option depends entirely on company's preference. While internal recruiting processes are easier and cheaper, it is, however, advisable that companies should externally recruit from time to time in order to avail of a larger pool of candidates.
Why Do Students Need Help to Write on Recruitment and Selection Process?
Management students are often required to write on such methods of recruitment and selection. But each and every company has its own policy regarding recruitment of candidates. When students are asked to write about the recruitment and selection process of any particular company, it becomes a tough task if they are not aware of the concerned company's policy. Assignment experts, however, keep a tab on the changes made by the companies in their recruitment policy and hence, help to write a perfect assignment.
How MyAssignmenthelp.com Can Help Students?
Are you looking for assignment help on recruitment and selection with 100% accuracy? Myassignmenthelp.com is one of the best options available for the same. This amazing assignment writing service has 3000+ professional writers who are ever ready to help with recruitment and selection related assignment writing & also provide 24×7 online support. They don't just have years of experience in assignment writing but also stay updated with various recruitment policies laid down by different companies. This makes them a reliable source of accurate information regarding recruitment procedures of various companies.
MyAssignmenthelp.com brings together a group of experts to help students from UK, Australia and USA to write on such topics. Students from school level to PhD level can get professional help at reasonable prices. Not only does Myassignmenthelp.com helps students write impeccable assignments on recruitment and selection but also make sure that they do not miss out their deadlines. Myassignmenthelp.com prioritizes the academic goals of students and helps them get a step closer each time they avail assignment writing help from this service!