Save Time & Excel Academics
Share your requirements & connect with top tutor !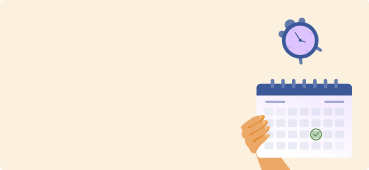 A Descriptive Overview On Preparing A Research Paper Introduction
Lucy Wilson
27 September,2021
Have you ever tried bungee-jumping? If you have, then you are familiar with the feeling just before you jump. Now, writing a research paper introduction gives off the same feeling, especially when you're working on a difficult topic.
The research paper introduction is the first thing that your professors will notice. This means you need to ensure your introduction is impactful enough. Having a great introduction allows you to start your research paper on the right note.
Now, you may need a little guidance to put together a brilliant introduction. With that thought, let's delve into the proper steps to present an excellent research paper introduction.
Provide insights into the topic
You can begin your introduction by adding some sentences which announce the topic of your paper and indicate the kind of research questions you'll be asking. This is a brilliant way to introduce your research paper topic to the readers and pique their interest.
The first couple of sentences should serve as a reminder of a broader problem which you'll go on to explain briefly in the later part of your introduction, resulting in your specific research questions. In scientific research papers, this is sometimes identified as an "inverted triangle" process, where you begin with the broadest material at the start before getting into the specific details.
Define any key terms or concepts
You may have to clarify any key concepts or terms early on in your introduction. You need to express the ideas clearly in your paper, so if you leave any term or concept unexplained, your readers won't have a proper understanding of your argument.
This is particularly important if you're attempting to explain a relatively new concept through your paper that uses language and terminologies your readers may be unacquainted with.
Share an anecdote or quotation
If you are writing humanities or social science paper, you can uses ways to begin your introduction and announce the topic of your paper. It is common for humanities research papers, in particular, to start with a quotation or an illustrative anecdote that highlights the topic of the research.
If you use an anecdote, ensure that it's short and relevant for your research. It must function in the same manner as an alternative opening, essentially to announce the topic of your research paper to your reader.
Discuss the rationale of your paper
Once you have highlighted the broader context, you can elaborate easily on the rationale of your research and its particular importance and strengths. The rationale should concisely reveal the value of your paper and its significance to the field. Try to go beyond saying that you're filling a gap in the specific field and focus on the positive contribution of your work.
For instance, if you're writing a scientific paper, you could emphasise the merits of the experimental approach you have used. Highlight what's unique in your research and the significance of your new approach without giving too much detail in the introduction.
Offer necessary background details
While you're still keeping things generic in the introduction, let your readers know anything that's necessary for them to decipher your thesis statement and the ideas you're highlighting in your essay.
For example, if your thesis statement elaborates how the black lives movement was significant progress towards racial justice and equality, your introduction can touch upon how racial discrimination has existed for ages and how it's intertwined with the American culture. If you are writing an argumentative research paper, be sure to explain both sides of the argument in a neutral or objective manner.
Use the existing materials to focus on your contribution
A concise but clear overview of the existing literature can be an effective way to frame your own research paper. As you develop your introduction, you can transition from the existing literature to emphasise your own work and its relevance in the broader context.
By highlighting the existing work, you can show the specific contribution you are contributing to the progress of this field going forward. You can look for a gap in the existing materials and explain how you're addressing it and taking the research forward.
Mention your research questions
Once you have indicated where your research fits into your specific field, you can narrow down the research questions the paper touches upon. This question should be developed from the earlier sections of the introduction and shouldn't appear surprising to the readers.
The research question or questions essentially appear towards the end of the introduction and should be concise and perfectly focused. The research question might reiterate some of the keywords mentioned in the first few sentences and the title of your paper. Here are a few examples of research questions you should follow. Here are some examples of research questions.
What factors have influenced population growth in the fastest growing countries?
How have modern adaptations of Othello dealt with the themes of racism through casting, staging and allusion to contemporary events?
Present your hypothesis or thesis statement
After you have specified your research questions, you need to highlight a clear and concise hypothesis or your thesis statement. This is a statement that emphasises that your paper will make a particular contribution and have a clear outcome rather than just covering a broader topic.
You should clearly state how you developed this hypothesis or the thesis statement in a way which references your discussion of the existing research. If possible, don't use the word "hypothesis" and rather make this abundantly clear in your writing.
Write your introduction after you write the paper
It's usual for some students to write the body of the research paper first, then go back to and write the introduction. It's more convenient to present an overview of your paper when you've already elaborated on all the details.
As you write your paper, you may want to take note of things you wish to include in your introduction. For instance, you may realise that you're using a specific term that you need to define in your introduction.
 Structure your introduction effectively
A research paper introduction is quite formulaic and will consist of the same basic elements irrespective of your topic or academic discipline. While it's short, it conveys a lot of information. The first sentence or two should be the hook, presented to hold your reader's attention and get them intrigued in reading your paper.
The next couple of sentences fill the gap between your hook and the topic of the rest of your paper. Conclude your introduction with your thesis statement and ideas you'll highlight in your paper to support your thesis statement.
Endnote,
Sometimes writing a research paper introduction can seem like a herculean task. To avoid any confusion, you should remember all the steps mentioned above. These steps will assist you in presenting an introduction that earns you the appreciation of your professor.
Seek help on research paper introduction from MyAssignmenthelp.com
Any student who has worked on a research paper will agree that preparing the introductory section is the trickiest bit. For many of you, it takes a lot of effort to prepare this section. But not anymore; MyAssignmenthelp.com will eliminate your concerns over preparing a stellar research paper introduction.
Our eminent academic experts are aware of how to bring out the best in the introduction of your paper. They will follow the best practices to prepare the research paper introduction. They will never compromise on the quality when working on your task.
Our experts also ensure every detail they use in your paper is derived from verified and trusted sources. They know where to find the best resource materials and how to use them in your paper. So, you can rely on them to present well-researched paper.
Our writers are also careful about plagiarism issues. We have implemented a strict zero-tolerance policy that our experts steadfastly follow. So, you'll always receive plagiarism-free, authentic tasks when you ask for the help of our writers.
You can avail our services in any discipline since we offer our guidance on over 100+ subjects. Some of these subjects are-
Biotechnology
Philosophy
History
Statistics
Economics
Geography
Anthropology
Psychology
Ask for our guidance today and witness your grades improve.
Did you find this artical useful for you?
Yes
No
"72" User's Viewed this article