Save Time & improve Grade
Just share requirement and get customized Solution.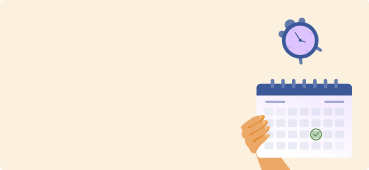 Resume Outline – Fundamental Insights to Creating a good Resume
Ruby Walker
09 April,2020
The outline of a resume plays the same role as that of an anchor of a ship. Without an anchor, the ship would lose its ground. Similarly, without an outline, a resume would lose ground in terms of relevancy, structure and perfection. Outlines for resumes are considered to be the first and foremost priority. Without a properly structured resume outline, then you won't be able to jot down your expertise, professional achievements and other key elements with accuracy.
If you are not aware of the perfect resume outline format, this blog is your gateway to presenting an impressive resume and bagging your dream job like a boss.
What is the outline of a resume?
To begin with, a resume outline refers to the starting point that we follow to structure the resume before presenting the final draft. It can be regarded as the jumping-off point that allows us to decide how to go about the rest of the document. A resume outline must include components such as:
Contact information
Personal details
Heading statement
Experience section
Education section
Skills or unique qualifications
Creating the perfect resume is certainly no child's play. You need to keep each of theseelements in mind while preparing the final piece.
The Application of a Resume Outline
You must be wondering when you can draft the resume right away, why spare hours in preparing an outline. You might not be aware of how to use a resume outline or what benefits it carries for candidates aiming to land their dream job. Take a look here to know about the real application of a resume outline in today's world.
Using the perfect outline helps you organise the resume and make it look more professional.
Besides, an accurate resume outline will help you organise your thoughts and ensure that every crucial element falls in the appropriate place.
A lot of people around us have no clue how to start with a resume. An outline would help them get the hang of the task with an accurately structured flowchart in mind.
Resume outlines are often considered the number one priority for every candidate willing to create a striking impression on recruiters. And, the points mentioned above explain why.
Understanding the Resume Outline Format
You need to come up with the perfect resume outline format, follow the template and draft the final document accordingly. From basic to professional resume outline templates; there are four major resume formats.
Let's study their key components with an in-depth understanding of the distinctive features.
The chronological resume format is the most commonly used template. In this format, the work historyis listed in chronological order. The chronological format is said to be the most preferred resume template among employers. It gives a quick glimpse of the candidate's job history with the most recent positions listed at the top.
The chronological resume outline format is ideal for employees who hold a solid job history, and their on-job experiences are aligned with the job or the position they are applying for.
The functional resume format is a tad different from the chronological template. It focuses on the candidate's skills and job experience first. Employment history comes under the secondary slot and is listed under the "Skills" segment. The functional resume format is ideal for candidates who have lapses in their employment tenure or are in the middle of a major career switch.
In case you have a diverse professional background with no fixed career path to follow, this is one format that would come into play.
As the name suggests, the combination resume format allows you to outline both your skills and experiences accurately and smoothly. It lets you tell recruiters a story and guide them through your journey as a professional from scratch. This makes the template quite flexible as well.
If you want to follow a resume format that allows you to place job experiences with absolute detailing, then go for the best resume writing service provider.
Targeted resumes are structured and customised for the specific job or the industry you are seeking. This particular format highlights every single thing related to your domain of expertise. It includes your career objectives, academic qualifications and job experience that would fit best for the employment opportunity in question.
This particular resume outline template has the potential to mirror your qualifications and every professional achievement in the best way. As this is a downright industry-specific format, you cannot afford to compose the document with generic inclusion of expertise and accomplishments. Your career highlights must carry relevancy and should fit well for the specific industry and the targeted hiring managers.
5 Smart Tips on How to Outline a Resume
In today's era of fierce job competition, everyone aims at making their presence felt among a thousand others. And when it comes to landing your dream job, you cannot afford to commit even the slightest of mistakes in your resume. This calls for learning how to come up with the perfectly flawless resume outline to create an impression of excellence on the hiring managers.
So, here are the five essential tips that will help you prepare the final draft of your Curriculum Vitae like a true professional.
Pick the right resume format based on your key requirements, industry type, job details and other qualifications.
Never miss out on including personal details and contact information in your resume outline.
Be careful while structuring the "Educational Qualification" section in the resume outline. It must abide by the format you have decided to follow.
Make it a point to add your skills, expertise, co-curricular proficiencies and the likes. This will help prospective recruiters access the resume with additional information to gauge your capabilities better.
Do not forget to add key takeaway points. Highlight your hobbies and explain how it is related to your professional domain.
Also, add up certifications or recognitions you have acquired due to a couple of volunteer works you have done in the past.
Remember, outlining resumes is all about boating yourself. So, leave no loose ends to make the most of it. Take time to create an outline and proceed with the document as per the suggestions mentioned above. Hooking your recruiting managers to your resume shall no more be a major point of concern.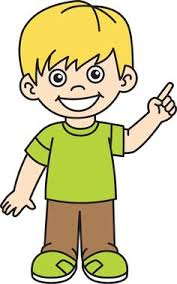 Basic Resume Outline Example
Here's an example of the basic resume outline, which is considered as the most sought-after template among all enthusiastic job seekers around the world. Take a look here and refer to the professional resume outline sample below:
RESUME OBJECTIVE
I am an organised professional with years of teaching, guidance, and counselling skills. I possess a strong record in improving test grades for students and teaching them effectively. I have been recognized several times for my ability to be a team associate and resolve conflicts professionally. I can communicate complex messages in a simple and interactive manner. I am looking forward to contributing my knowledge and skills in an academic institute that offers a genuine opportunity for career growth and progression.
CERTIFICATIONS
ESL and Special Education Certification from St. Thomas University, Australia
PROFESSIONAL EXPERIENCE
SHEPHERDSVILLE PRIMARY SCHOOL, South Australia
English Teacher July 2011 – Present
Met and followed up parents and school governors, maintained absolute discipline in the classroom and provided resources for lessons methodically
In addition, I have always taken initiatives to simplify lesson plans curriculum objectives and assisted students in preparing for examinations effectively
Assessed and monitored 160+ students' academic progress throughout the term and worked closely with my colleagues to plan and coordinate all tasks efficiently
Provided informative and interactive presentations to students based on different domains of studies and ensured that the students were successful in comprehending all aspects
Trained new elementary teachers, emphasised  the importance of classroom control, time management, course planning and creative teaching
Took part in planning the content to be covered in the class according to the curriculum, the number of weeks available to approach the date of the final exam
SACRED HILL SECONDARY SCHOOL, South Australia
High School Teacher May 2005 – July 2011
I was responsible for ensuring that all students fully comprehended the academic curriculum and provided support to students who required additional guidance
Worked closely with other teachers and all avenues of the school syllabus are met and delivered lessons with absolute precision
Adopted unique teaching methodologies, documented all key lessons, organised interactive group discussions and mentored students with attention deficit disorders
EDUCATION
St. PETER'S EDUCATION INSTITUTE South Australia
MA in English, 2005
ADDITIONAL SKILLS
Excellent communication skills
Expertise in music classes
Proficient in MS Word, PowerPoint presentation and academic blogging
Still Stuck with Resume Outlines?
Lean on Us for Customised Assistance
If you are still grappling to get the hang of how to come up with the right resume outline, then place your trust in MyAssignmenthelp.com. Being one of the leading customized resume writing services provider, the task of outlining your CV is norocket science for us. Simply share your requirements and the preferred resume outline format you want us to follow. Make your payment via secured gateways such as PayPal, debit/credit cards and net banking, and you are done.
Our team of diligent and experienced resume writers shall start working on the order and provide you with a professional resume outline in no time. We certainly acknowledge how important it is for you to outshine others and secure a respectable position. Get your resume outline drafted by us or order for an entire solution today, and never fail to impress your recruiter at one go.
Was this article helpful?