Save Time & improve Grade
Just share requirement and get customized Solution.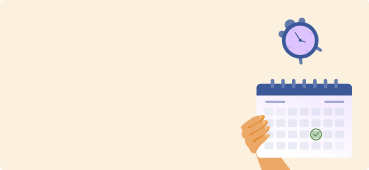 Seven Best Practices to Keep Your Food Safe at Home
Mark
17 March,2015
The hectic pace of today's lifestyle does not allow you to cook every day. Most of you, therefore, usually cook food that is more than required for a single day and keep away the surplus amount for consumption the following day. Hence, preservation of food is equally important for our health. Preservation is the prime factor that makes us think of food safety at home.
To promote food safety, Australia's Food Safety Information Council is holding Food Safety Week Australia from November 9 to 16, 2014. This year, the theme for the week is 'Temperature Danger Zone – Keeping the Hot Food Hot and Cold Food Cold'. The event is aimed at making people aware of how to prevent bacteria and other parasites from infecting their food.
How to keep your home-cooked food safe?
The importance of food safety is at the forefront in developed economies like Australia after the rising incidents of food poisoning and nutrition-deficit issues. Here are seven best ways to preserve your home food and keep it fresh:
Wash the Kitchen surroundings:
It is very easy for bacteria to spread in and around your kitchen and even get on to the food. This can lead to food poisoning. To keep your kitchen surroundings free from bacteria, wash your hands with warm water and soap for around 20 seconds. You should even wash your cooking utensils and dishes with hot soapy water every time you use them to prevent bacterial infection.
Cook at the right temperature:
It is always advisable to cook home food at temperatures that can kill harmful bacteria. Avoid relying on taste or smell to assure yourself of bacteria-free food. Using a food thermometer is the best methodology to ensure that food is cooked at proper temperature, i.e. usually above 140°F.
Refrigeration is important:
It is an important procedure of preserving cooked food, especially if it's leftover food. Refrigerators can store food at preferred temperatures at or below 40°F and their freezers at or below 0°F to prevent the growth of harmful bacteria that cause food poisoning.
Keep various food products separately:
There are chances of cross-contamination when harmful bacteria get transferred from one food product to another. Hence, it is advised to keep raw food products separate from packaged food products while cooking, storing or eating food at home.
Visual tracking of food freshness:
When you do not have a food thermometer at home, take an estimate by carefully looking at the progress of the food being cooked. Signs like steam rising from the food, color of the juices from meat or poultry items and color of egg yolks and whites can help you in deciding whether the food is fresh or stale after cooking.
Timely change of towels:
Always keep replacing and washing the sponges and towels that you use for wiping dishes and other utensils. Washing them can prevent the spread of harmful bacteria inside the kitchen.
Maintain clean surfaces:
Always avoid placing food over a plate or a cutting board that has been previously used for keeping meat or seafood, until it has been cleaned.
The above practices can assure you of enriched food and nutrition in your life and boost your health.
How MyAssignmenthelp.com can help you in writing an essay on Food Safety Practices?
MyAssignmenthelp.com has a pool of 3000+ assignment writers who are experts in the topics concerning health and food safety. With their wide knowledge in the subject, they can help you write a simple yet meaningful essay on the issue of safe food. Besides, the editing and proofreading services offered by myassignmenthelp.com will ensure that you present a well-written essay to your professors.
Related Blogs:
Was this article helpful?