Save Time & Excel Academics
Share your requirements & connect with top tutor !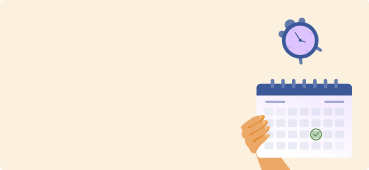 17 Ways to Structure Your Thoughts and Ideas before Writing an Assignment
Grace Turner
08 December,2017
Students need to brainstorm, organize and cultivate ideas to put them down on to paper. Many students would not spare considerable time for planning and would rather dive into writing their assignments. However, there are some students who do indulge in this habit of putting their thoughts on paper before beginning with the actual task. It is significant that the students take it real slow and find time to think about what they want to convey through their paper and how they present their thoughts in a more structured way. Ideally, students should not be compelled to write or be taught that writing is an absolute necessity and that the essential methods of organizing, thinking and planning are just as crucial as the outcome of these processes.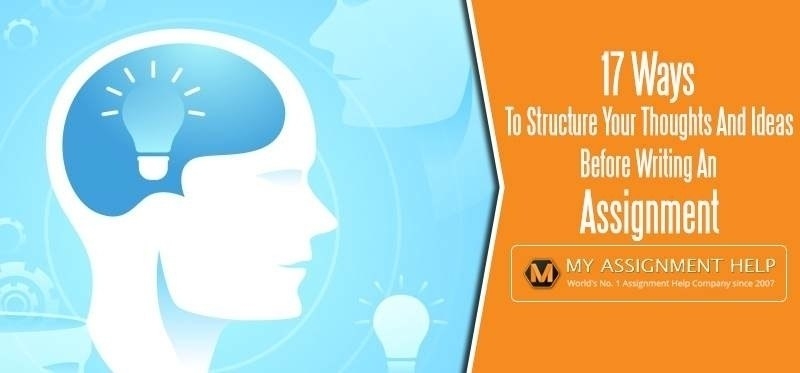 A student's capacity to produce and structure their ideas can enrich their piece of writing to a great extent. In order to produce and organize better ideas for their write-up, students must start early and focus on the assignment and polish the quality of their writing. Based on the kind of task they're assigned with, students may also require to convey their insights or perspectives and think innovatively to form fresh ideas for their paper. For instance, students may need to come up with what they want to highlight through their paper, find a topic accordingly, conduct research on that particular topic thoroughly, put down their original ideas and theories, elucidate on those ideas, acquire proper knowledge, adopt critical thinking and utilize fresh and unique concepts. All of these abilities when sharpened can assist a student with presenting and structuring their ideas while their pen (or the keyboard, which is more useful in today's times) does the talking.
If you are into creative or academic writing, there will be days where you have a lot of ideas and thoughts aimlessly floating inside your mind. No matter how efficient a writer you are, you would still have a hard time organizing the jumbled mess of those ideas and bring a sense of uniformity to them, and neither can you make sense of anything at all. Luckily for you, there are efficient ways to put all those clever little ideas to good use.
Through this post, you'll get a comprehensive idea about a collection of distinctive ways to bring a sense of harmony to your thoughts. While some ideas are practical, others are more creative. Some ways will allow you to perceive your thoughts in a completely new light, while others will enable your subconscious to bring harmony to your thoughts or ideas.
Here are some practical methods to organize your thoughts -
Use sticky notes and paste them on a wall
Get a stack of sticky notes and keep near a wall around your room. As the thoughts keep pouring in, write them down one by one on a sticky note, and then paste them into the wall close to your study table or to your bed. Continue with this procedure until you have a bunch of these sticky notes; then start dividing the notes into separate groups.
Chalk out a mind map
A mind map is a process of correlating various thoughts together. Start by outlining a single thought on a piece of paper as the initial step. Then, form a line keeping that thought in mind, stretching outwards almost to the edge of the paper. At this point, present another connected or similar elements. Keep including these thoughts to your map, ensuring the elements are associated with one another in some way or other.
Write down your notes on the index cards
Index cards are an excellent way to keep tabs on your train of thoughts and ideas. You can utilize the red line at the top, for the primary thought, and prepare a list of thoughts connected to the primary one underneath, on every line that you follow or you could make use of a single card for a specific idea or thought. Keep shuffling these cards as many times as you want to look for ways to organize and outline the information.
Prepare a list
Keep track of your thoughts by making a good old-fashioned list. Make sure to add one thought to a single line, and keep adding these ideas as they come until you've written notes about all of your thoughts or ideas for the time being. Then, you can look at the lists again and start breaking down your list into even smaller ones.
Prepare a pie chart
The application of pie charts shouldn't be alien since all of us have heard and possibly used it to make presentations at some point. These are a particular category of the charts, having a circular shape (or the shape of a pie), with different parts of the chart shaded out. Take notes on some of your ideas or theories, and then put them at different percentages, according to their relevance. Find out whether some thoughts that you've written down are more crucial, relevant or prompt than others?
Now let's discuss some creative methods to organize your thoughts -
Write a letter, the old school way
Switch your cell phone off, put your computer on a hibernation mode and sit down at your study table with a blank paper and a pen, just like the old days. Just assume you're writing a letter addressing a friend. Think about how you would elaborate your ideas to them in the letter. Spare yourself with adequate time to think things through so that your ideas seem coherent, and then proceed with writing the letter.
Make a collage
Prepare a collage of your ideas or thoughts by applying cut-outs of images and pictures from various newspapers, magazines and other resources. Put them in proper order, and then stick everything down to a board or on a large sheet of paper. You can also carry out this method digitally, with the help of various websites where you can design a board with images that catches your attention.
Form a table of contents
You must be aware how the contents page of a book looks like, right? Just assume that you're preparing one and keep writing your ideas as per their significance and pertinence in to the contents. Determine which of your theories should be at the initial pages of the paper, and which of your thoughts should come at the end.
Follow a timeline
Watching your ideas or concepts placed on a timeline or calendar format can impart some much-needed insights to you. You could create a calendar by having specific sections for the months in a year, days in the week or even the hours in the day. Present one single thought in each slot that's created within the calendar, for instance, in every month or in every day of the week. The idea is to organize your thoughts depending on which one comes first or second etc.
Record yourself while you speak
Now that's a simple and hassle-free way for you to listen to what you're thinking. You can install a voice recording app to record yourself speaking about your ideas out loud. Keep the recording away for a few days, and then listen to it all over again and review it. This way, you'll gather a different perspective or facet on your ideas.
Perform a no-brainer activity
Having trouble with structuring your ideas? Try focusing on something you can perform without putting your grey cells to exercise. This could be something like putting some sort of data into a spreadsheet, knitting, ironing clothes, cooking, dusting furniture, watching a comedy movie or cleaning up your room or desk. Let your mind have a little time out as you perform these chores.
Meditate or simply sit quietly
There's nothing like meditation to calm your senses, body or your mind. It can also aid you in organizing your thoughts or ideas on a subconscious level. Draw the curtains, dim the lights or switch them off and sit quietly on the floor or a chair.
Sleep on it
What comes across as confusing and chaotic now will turn into something different when you think about it in the morning. If you are not being able to make sense of the ideas that are playing on your head, it would be wise for you to doze off for the night.
Get your muscles to exercise
Put your muscles to work and get your heart racing. Pay a visit to the gym, go for a jog or a run, play an outdoor sport with your friends or just go for a walk and or maybe run some errands. Indulging these activities will allow your mind a break and allow your subconscious to work on your puzzle in the background.
Spend time amidst nature
Venture out and go hiking or cycling in the wilderness with your friends. You can even sit on a bench at the park, hike up a small hill, take your dog for a walk or simply stare at the beautiful green meadows. Let your eyes appreciate the sights and bask in the glory of nature while your brain is in hibernation.
Speak to a classmate or a close family member
Sometimes it helps a great deal to let out your thoughts and ideas instead of keeping it bottled. You'll feel good after getting things off your mind. Plus, your dear ones can assist you in finding angles and perspectives that you may have missed or reinforce, and provide clarity about what you're thinking.
Tell a story
The method of relaying a story aloud will enable to you think about what's essential and what's not. So, begin with one of your ideas and develop a story about it.
So, these are some of the methods how you can weave your words like a magic wand to build a wonderfully structured write-up.
Can't seem to put your thoughts on paper even though your head is brimming with ideas? Trust the expertise of the writers at MyAssignmenthelp.com!
Coping up with your assignments, especially when you're pursuing higher studies, becomes all the more grueling with each passing day. The struggle further intensifies when you are not quite blessed with a writing prowess. While writing is a skill that has to be nurtured to become proficient at it, not every student gets the chance to sharpen their skills owing to the multiple activities that require the student's participation. As a result, the students lose out on their precious marks. And nothing haunts a student than the possibility of earning more marks on a topic.
Fortunately for the students, MyAssignmenthelp.com comes with a holistic support to assist them with all their assignment-related concerns. No more dreading the deadline or rushing through your paper so that you can submit your paper well ahead of the stipulated date. Students can now leave their stressful assignments to the writers at MyAssignmenthelp.com and spend their leisurely hours pursuing other important activities. The website holds a student's academic integrity to the highest of regards, that's the reason they never produce pre-written content and create tailor-made content that would suit the need of the particular students. The experts also ensure that they maintain the necessary guidelines as emphasized by the specific universities.
With the efficient assistance of the writers, the website has been successfully catering to the needs of the students belonging to various academic levels and presenting with intriguing assignment by offering essay help, dissertation help, thesis help , programming help, CDR help and coursework help.