Save Time & improve Grade
Just share requirement and get customized Solution.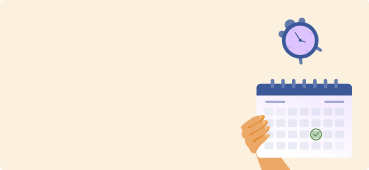 Struggling When Writing an Essay? See These Time Management Tips
Mark
05 December,2014
Time management is perhaps the most vital technique that you need to master in order to achieve success in every sphere of life. In the present scenario of instant data sharing across the globe, students need to learn effective time management strategies in order to deliver high quality academic essays.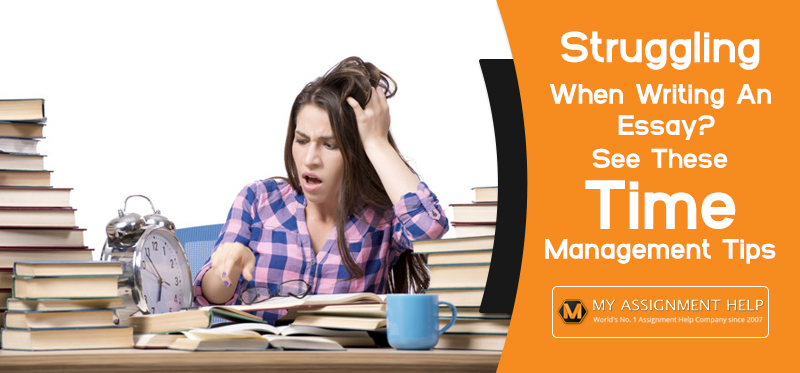 5 time management strategies to write an essay
Here are the five most essential time management tips enlisted below:
1. Analyze Your Ultimate Goal:
Splitting up your entire project into several chunks will enable you to examine each element more clearly instead of targeting the overall project.

Divide the entire project into a catalogue of total tasks which will altogether contain your

entire essay

. By tasks it is meant all sorts of research works, gathering sufficient contents, making the relevant parts and taking down notes, printing the project and binding it as well.

Pen down the approximate time each part of task might take.
​2. Make Provisional Deadlines
In case your academic essay is marked by interim deadlines, then it is crucial to organize the entire project on the basis of that.

Determine the deadline provisions and approximate time it might take up.

In case the project does not contain the provisional deadlines, one must aim to set up specific goals each week. You must complete reading the collected materials and taking down the notes for your essay according to the parts.

Finish the draft at least one week prior to the final deadline in order to avoid the hazards you might face in case of re-drafting or final editing, if required.
3. Create a Suitable Timetable:
As soon as you have analyzed your goals as well as the deadlines, mark dates in a calendar (it might be of your smart phone or tablets) which will clearly showcase the remaining days to complete your task prior to the date of project submission.

First, you should mark the important dates, including the interim dates.

Next, enlist all tasks you have planned to do in the next few days, be it attending gym class or hanging out with a friend. Then you can easily see what time is left out to finish your work chunks.

Adaptability is another important factor and thus one must leave at least a day free in a week so as to put up unavoidable circumstances.

Place the time-table right in front of your eyes. Your reading desk or bedroom wall or door can be perfect for this purpose.
​4. Plan According to Individual Day:
In order to extract maximum amount of work each day, it is recommended to plan the work lists of each day, at least the previous night.
Setting up alarm clock is indeed an ideal option in order to make sure that you do not lag behind.
Unless you have a very tight schedule, you can plan the routine with variations. For example, reading the source materials early in the morning and taking down notes during the afternoon. This will keep your mind fresh and help you to rid yourself of the monotony.
5. Sit Back and Relax:
Breaks are indeed an indispensible part of an academic practice. It is vital to allow your body as well as mind to rest so that you can think more and enhance your write-up.

Avoid working for a long interval of time as this can have adverse effect on your project.

Take your project as a job target. Launch your project, take a break and complete the work. Start off early, work on regular interval of time and you will finish your task without any stress.

Meeting up with your friend or engaging in your favorite pastimes several times in the week will also boost up your energy and confidence level.
It is normal for students to start panicking while writing an academic essay but if you plan your tasks strategically, you can easily achieve your target in little time. Investing a little time in researching on your topic and thinking on it will eventually enhance your cognitive power as well as writing skills.
Are you looking for Assignment Help with 100% accuracy, Myssaignmenthelp.com have 3000+ Professional Writers are here to help with your Assignment Writing & also provide 24×7 Online Support.
How

MyAssignmenthelp.com

can help students to write an essay?
MyAssignmenthelp.com brings together a number of professionals working in different academic fields who can provide students with all the know-hows and fundamentals of essay writing. Besides, we also offer essay editing and proofreading services. So log on to MyAssignmenthelp.com and order your assignment in three simple steps today.
Was this article helpful?