Save Time & Excel Academics
Share your requirements & connect with top tutor !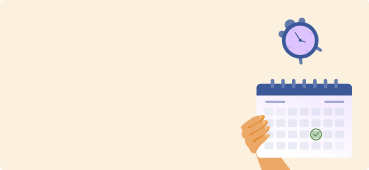 The Right Way To Compose An Excellent Dissertation Proposal
Sophia Martin
28 August,2017
Do you know how you can win half the battle of writing your dissertation? By writing your dissertation proposal. The dissertation proposal is like the North Star of your paper that can guide you in the right direction and make sure that you achieve that much fancied A grade on your assignment. Therefore, you must learn to write it the right way at all costs.
However, in the event that you don't you know how to craft a clever dissertation proposal, we have got you covered. In this blog, our experts will teach you how to compose a truly wow-worthy dissertation proposal that you will not only impress your assessor but even make you marvel at your own writing skills. So let us show you how to compose one.
What is a Dissertation Proposal and Why you need to Write One?
Let us offer you some clarity on the dissertation proposal before we teach you how to write it since a lot of students get confused regarding what a dissertation proposal exactly is.
The dissertation proposal of your paper is pretty much like your essay plan. Its aim is to outline the methodology you will be using in your dissertation so that you are able to remain consistent when you actually start collecting as well as analyzing data. This proposal will also help you to safeguard your paper from criticism as it will already explain your stance in clear and concise terms. In short, these are the questions your dissertation proposal tries to answer -
What is the focus of your dissertation?
What are the questions you will be examining in it?
A theoretical background to your topic
What are the research methods you will be using?
And what are the possible outcomes of your study?
Did that clear up your confusion? Good. Now you may argue that writing your dissertation proposal is not a set in stone requirement that you absolutely need to fulfill. And you are right; it is indeed not that. But it is important nonetheless. Here's how and why -
Writing a dissertation proposal will not even give you an idea of what exactly to write, but it will also make it easier for you to coordinate with your supervisor regarding the aims of your research, his views on it etc.
This section of your dissertation will kick-start the writing process and can get you into the groove of the long journey that dissertation writing can be.
The dissertation proposal can allow you to make several modifications before you even commence work on the main dissertation. This can offer you much more flexibility when composing your dissertation.
As you can see, the arguments in favor of writing a dissertation proposal are quite strong. So rather than chucking it, make sure that you actually write it down. Don't know how to write it? Don't worry. The sections given below will reveal everything you need to know about writing a dissertation proposal.
Starting the Process: Pick a topic first
Well, you need a topic for your dissertation, so it goes without saying that to write its proposal, you will have to find that one topic you think you can handle with confidence. If you haven't figured it out yet, the best way to start looking would be to go through all of your textbooks and lecture notes to see if anything catches your fancy. Make a list of all the topics that interest you and discuss them with your supervisor to find out which one of them would be the best one for you.
Taking it to the Next Level: Narrow down all the Literature you have a Gathered
Well, not just technically all the literature you have gathered but even the topic you have finally chosen for your dissertation. This means that your topic should not be a generic one but rather a specific one. At this point, you should be comfortable enough to grasp the essence of your topic as well as present it to your readers clearly and succinctly.
After you're done narrowing your topic, you will also have to make a list of all the literature you have gathered for this topic as these will help you in refining your research questions. So make sure you narrow down the resources you have gathered and make use of only recent publications as well reliable information. This will help you rule out methodological errors as well as assist you in addressing any ethical concerns that may surround your topic. Plus, you will be able to display your ability to critically rationalize your literature, which will consequently fetch you higher marks.
Getting to the Heart of the Matter: Writing your Dissertation Proposal
Now that you have laid down the groundwork for your dissertation proposal, there's nothing left but to get started on it. But even before you do that, you should know about the ideal structure of your dissertation proposal. Let us walk you through it.
Your typical dissertation will consist of the following elements -
The title of your dissertation
Introduction
The aim(s) objective(s) of your dissertation
The methodology used
The literature review
The limitations of your research
The ethical considerations
The time-frame
And the bibliography
Your job will be to expand these elements and give them points of their own. At this stage, do not be deterred by the fact that you do not have your entire dissertation figured out. That is what you are writing the proposal for, so that you can find your way and modify the essence of your dissertation as much as you want with the help of your supervisor.
Using the Right Words at the Right Place: Knowing what to include in Each Section
In a dissertation as well as its proposal, nothing is more important than using the right words at the right place. This means that you will have to know what exactly to write in each section so that your dissertation proposal stands out for its clarity. Read on, and we will show you just exactly what to write in each section of your dissertation proposal.
The title would be the title of your dissertation and its okay if you use a working title as of now as long as it manages to capture the true essence of your dissertation. As for the introduction of your dissertation proposal, you will need to provide some background information on your topic in this section. You will also have to introduce your topic as well and lay down your central hypothesis, explaining why it is important to research into this area.
This section of your dissertation will be pretty straightforward. All you'll have to do here is present the issues that you intend to explore throughout the length and breadth of your dissertation. You will have to put forward your aims too, and you will have to present the questions that your dissertation can help answer along with any future predictions.
Here you will have to explain the method you intend to use for the collection as well as processing of data. You should be very specific about what you intend to do and how you intend to do it in this section. For example, if your dissertation is going to focus on quantitative research, you will have to include references to surveys, data sources etc. Besides that, you have to justify who you have chosen this particular research methodology and how it relates to your research question.
Don't treat your literature review as a mere list of all of the books, journals and articles you have used while researching for your dissertation. Instead, use it as an opportunity to convince your reads why your research is important and how it is connected to other similar researches in this regard. Nonetheless, you will have to jot down all the important sources you have used and how they have helped you in establishing your point. If possible, try to use this space to show how your research can further contribute to your field in a good way. You can also mention the loopholes in your research and discuss how you intend to avoid them.
If you don't admit to the limitations of your dissertation, you will turn this academic task into a never-ending body of work. Well, this is impossible; and what else is impossible is that you came across no limitations while doing your research. Hence, it is important for you to mention all the factors that act as hindrances and prevented you from fully exploring your topic. This may include the word count of your dissertation or other unforeseen circumstances. By including the limitations, you are able to present yourself as someone who knows what they are writing about.
While researching you have to know whether your topic has any ethical concerns surrounding it. For example, to cite certain pieces of information, you may need prior permission. Until and unless you don't take permission from the people concerned, you will not be allowed to make that information a part of your dissertation. So make sure you mention all the permissions you took in this section.
The timeframe section is just basically a timetable for your supervisor wherein you mention an estimated schedule for the submission of your dissertation. You can divide your submission in installments on a per chapter basis, or you can submit it as a whole. Whatever the scenario maybe, make sure you give yourself realistic deadlines so that you have enough time in hand to do your paper properly.
At this stage, when you're just writing the proposal of your dissertation, you need not worry about writing the actual conclusion of your dissertation, but it'll still be wiser on your end to just round up whatever you have written so far. In the conclusion, you can restate your reasons for choosing your topic, the methodologies you have used as well as the expected outcomes of your research.
Ask your supervisor if you can leave this section blank for now since you actually haven't even gotten close to completing your dissertation yet. If not, at this stage, it should be enough for you to just give a list of the sources you have used so far as this section is likely to expand once you start writing your dissertation for good.
If you do each section accurately, there's no way your proposal will be rejected by your supervisor.
Perfecting your Dissertation Proposal: Formatting and Grammar rules to keep in Mind
Once you're done writing, you should go through your dissertation proposal to make sure it sticks to the right formatting and grammar rules. The following are the rules you need to keep in mind -
You should write a major chunk of your dissertation proposal in present as well as future tenses. However, when mentioning the research you have reviewed, you should change your tense to past tense.
You should not write paragraphs containing one sentence only. Each paragraph that you write should contain a minimum of two sentences.
If you touch upon a topic that is currently happening, you should mention that particular situation in present tense only.
Refrain from using pronouns such as 'I' or 'you.' You should write the dissertation proposal in the third person only. However, in cases where you simply must use the pronoun 'you,' then you must replace this pronoun with the word 'researcher.'
Any direct quotations that you lift up and include in your dissertation proposal should be mentioned within the quotation marks. You also need to mention the page number of the source of the quotation in brackets.
Colloquial terms should be avoided while writing the dissertation proposal at all costs along with imprecise wordings and phrases. You should be as specific and precise with your word choices as you can while writing the dissertation proposal. The logic behind this is that when you use imprecise words, you give rise to misinterpretations and confusions and hence, such words should be avoided.
If you're not quoting directly, you should try and make use of many ways as possible to cite the source concerned. The words you can use to do this include said, stated, mentioned, found, posited etc.
In your proposal, what you are about to discuss should always be mentioned in future tense, whereas what has already been discussed in past researches should be mentioned in past tense.
The methodology, as well as findings mentioned by you in your final dissertation, should be mentioned in past tense only since by that time, they are already done.
Lastly, you should try not to exceed the word count of your dissertation proposal, which hovers between 750-1000 words.
Before you take your dissertation proposal to your supervisor though, make sure you proofread it once so that your proposal doesn't come across as unprofessional. Otherwise, as long as you focus on your research/topic and make a good argument in favor of your methodologies, nothing can stop you from receiving from nailing your dissertation proposal!
Made Your Dissertation Proposal But Struggling With The Actual Dissertation? Get MyAssignmenthelp.com's PhD Experts To Write It For You!
You may have gotten your dissertation proposal out of the way on your own, but you just cannot seem to do your dissertation on your own. Well, there's no need to panic at all as the PhD experts at MyAssignmenthelp.com can do your dissertation for you if you ask them to. We assure you that our experts will not compromise on the deadline or the quality and will successfully deliver a plagiarism-free dissertation to you within the time-frame you prescribe. And what's more, we won't even charge a lot for it! If you have any qualms or queries, give us a call on the number +61-3-4000-0033 to have all of your doubts cleared.