Save Time & improve Grade
Just share requirement and get customized Solution.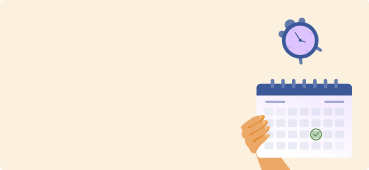 The 'Write' Choice – Get a First-Class Dissertation Essay
Mark
24 September,2016
Alistair Brown (name changed on request) recently ordered a custom essay from a reputed online writing agency in UK. He walked away with A+ grade whereas his peers, who attempted the essay on their own, managed lower grades.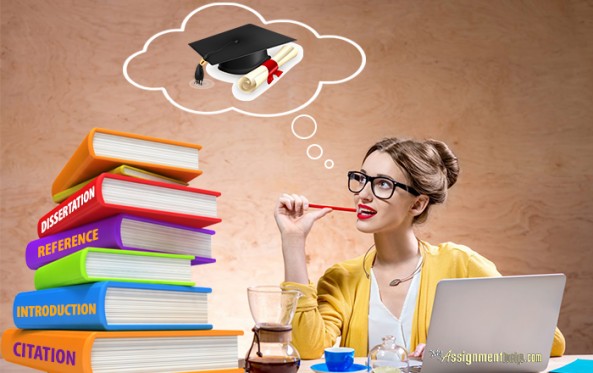 This should come as no surprise to those aware of the day-to-day life of a UK student. College lectures are tough; professors expect much, students deliver little! Besides, how is a student, who is still trying to get sober from last night's party, deliver the essay the next morning?
Sounds cliché, isn't it?
So, did Brown cheat?
It's expected that some less informed person will quickly jump to the conclusion that essay mills are churning out examples of "academic dishonesty". This negative perception is perpetuated by certain news articles, journals and surveys where the report is filed based on samples of companies that do not represent the ethics or intentions of major service providers.
Partial reporting — which do not carry the other party's version — stimulates the stigma faced by the students on seeking external assistance; it is enough to stoke their moral dilemma - whether getting an expert on board to write their assignment is justified or not!
But before you announce your verdict on Brown, go through two real-life probabilities
1st Probability:
Writing a dissertation essay, as it is believed, gives a concrete shape to your future prospects. It has the potential to either make or break your career. Considered as one of the most difficult intellectual tasks that a student needs to do in his lifetime, it calls for investment of long hours in the library (bunking the college lectures) from your end, gathering the research material and then arranging them sequentially for a logical progression of the study. Not to forget, the late-night binging on countless cups of black coffee to keep your weary eyes open. Next morning, half-asleep, you need to submit the essay on your professor's table – written, formatted, edited and proofread. And still you fail to get A+!
2nd Probability:
You need to attend your important lectures in the morning, take your date out for evening ball, write the dissertation essay in the night and deliver it next morning. You may accomplish this feat! But what about the in-depth research, the sequential arrangement of the material, and the most important part - editing and proofreading? It's obvious you are not getting more than a 'C' or in the best case, B+.
Time to hear about the 3rd probability!
You attend all your morning lectures, engage in on-campus/extracurricular activities in the afternoon and enjoy the evening with your date. You return home, switch on your PC/Notepad/Tab, download a custom written dissertation essay for you, go through its content, make relevant changes on your own and deliver the task next morning. Professor visibly impressed; you get your desirable grade.
How did you manage it all?
Simple! You spent few £ to get a 2:1. Or much better, you did not settle for anything less than the best, paid few £ and secured a First.
Brown did exactly the same.
He hired a renowned writing agency that provides right from a 1000-word essay on 'Advantages and Disadvantages on Monarchy' to a 10,000 word analytical piece on 'Impact of Brexit on UK Economy' and gave himself the opportunity to express his ideas eloquently in the essay.
Confused?
If someone else wrote Brown's essay, then how were his ideas expressed in the copy?
This is where the writing agencies are making a silent revolution in the e-learning industry. The expert writer, who was assigned Brown's essay, first understood his requirements. The writer did engage in a thorough research on the topic, but it centered on Brown's requirements, his ideas and his final intent. Inarguably, when the piece was churned out by this essay mill, it reflected Brown's way of thinking and not the ghostwriter's creativity.
This gave Brown an edge over his peers and he always stood a better chance of acceptance than the ones who proved shaky in convincing their professor about their point of view or opinion despite the intent.
"I did not cheat. I find this as a holistic way of learning. My agency had made it clear to me they were providing only the reference material and this should not be submitted as it is," Brown said.
He justified his action further. "I treated it as a model paper, and made certain changes to it. Of course, the final essay I submitted had my final touch."
Voices in academia, however, beg to differ.
Officers at the Quality Assurance Agency for higher education in UK described these writing agencies as violators of ethical and righteous education practices. "Students hiring writing services are not only cheating themselves, but also undermining the entire education system," an officer retorted.
But even he could not deny the fact that there had been a high influx of students in this area of innovative tutoring.
So, what is prompting students like Brown to shell out their hard-earned pounds from part-time jobs and buy first class dissertation essays?
Is the University letting these Students Down?
The answer explains the rationale behind the mushrooming of the assignment writing agencies; the business boom in this industry. Educational pundits in UK have both realized and recognized the importance of the e-learning industry. The average cost of higher education, including university tuition fees, lodging and food, are adding up to crippling mortgage for students in UK. Even after so much investment, the students run the risk of scoring low in their papers and jeopardize their future growth.
The UK students, therefore, need a "safety net" of degree, that too with distinction! It's a natural phenomenon that when there's demand, there's supply. The writing agencies simply cater to the students' need for assistance with dissertations, essays, research paper, coursework etc. The market offers compatible services to UK students.
The assignment writing industry bashers need to take note of the fact that higher education needs a robust evaluation. The broader difficulties being faced by UK students cannot be ignored. After all, if universities had imbibed the students with the necessary skills required to produce A+ essays and dissertation, they would have never resorted to such ghostwriters to finish their assignments.
A ghostwriter associated with one the renowned essay writing service providers of UK had even an interesting point to make.
According to him, 80 percent of their customers were foreign students. "They cannot express themselves properly in English. There has been a moral degradation of British universities. They are hiring such students to make money. These students struggle and come to us. We give them the assistance that should have been provided by the universities in the first place. We therefore act as a support mechanism for the higher education system in UK."
He further pointed out that even domestic students had issues with the quality of the lectures delivered at the universities.
No wonder there has been a clarion call from educational pundits that a successful higher education model needs to be developed, with the UK universities recognizing the contribution of these assignment writing services in creating a better and quality future workforce in UK.
But few £! Is it worth risk taking?
Well, amidst the cries of fraudulent agencies in the market, genuine ones exist too! For instance, the one that Brown hired was more than glad to display its business address on the portal. They offered free Turnitin (originality) report of the paper as well. "The address is not fake; the copy is plagiarism-free too," confirmed Brown.
And our verdict on Brown is ready too – He did not cheat!
Stop Worrying about your Dissertation and Essays and Hire MyAssignmenthelp.com Experts
MyAssignmenthelp.com is one the leading academic writing service providers in UK. We are highly rated among the students of leading British universities like University of Oxford, University of Cambridge, University of Nottingham, University of Edinburgh, University of Birmingham, Nottingham-Trent University to name a few.
We provide assistance to students from K-12 to PhD levels. With more than 3000+ PhD holders under our fold, we have expertise in writing assignments in over 100 subjects. Our experts adhere to the guidelines laid down by the universities of UK and the writing is based on the individual requirements of the students. All our copies are written from scratch and customized for UK students. We never re-sell or reproduce an already written copy. Moreover, we have strict plagiarism policy. All the copies are run on Turnitin to ensure its authenticity and originality.
Our prices are affordable. For those looking for cheap essay writing service, our portal is the best for them. We offer a combination of cheap price and top quality assignment writing. We also provide premium services with added features.
Was this article helpful?