Save Time & improve Grade
Just share requirement and get customized Solution.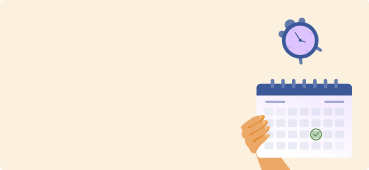 Tips to Combat the Challenges of Studying Abroad
Mark
21 August,2015
Moving beyond the borders for higher studies can help you to discover your 'newer self' in different environment. This can be bold, exciting and yet challenging. You have to overcome several challenges to make your educational adventure a memorable one.
First challenge: Choosing a university abroad
If you have decided to study abroad, you are likely to invest in a university from where you can get maximum return. Here are few tips to ensure that you get the best education abroad.
Tip 1# Research, research and research
When you have a vision of what you want, you need to set about researching countries, universities and of course, the courses they offer. But unfortunately there is no comprehensive list of all universities in the world. To ease your research, search by rankings, subjects and country.
The best way to choose a university is to have face-to-face conversations with persons from that university. Clearly, this is not possible when applying for oversees university. But you can always access alumni association where you can find someone who may be willing to give you some idea of university and its courses.
Always stay open for new suggestions. They may be something you are missing. So look around and talk to people. Remember, this is a bigger quest than you can imagine.
Second challenge: Fund for your studies
After you zero down on your destination, you need to decide how to get there.
Searching scholarships online and going through the lengthy application process need honest toil. But remember hard work will be paid off when you win a scholarship.
There may not be enough time for you to work in an organization or individual in your host country. But there is no rule against working for a company back home, while you are abroad. You can be freelancer writer, editor or virtual assistant and be able to pay your university fees.
There is always an option for applying for study loan at the bank that has the best offers. You can repay it slowly once you have finished your education.
Third challenge: Taking the tour
It is time to leave your nest and fly to a new place. Before doing that, you need to maintain the following parameters:
Educating yourself on where you are going is paramount. Review crime rates and alerts of your destination country. Read newspapers online, it will help you remain in touch with what is going on.
Tip 2# Photocopy your passport
Make several copies of your passports and bring email or scanned copy along with yourself. You can always go to an internet café and take print out of it (in case you lose it).
Tip 3# Do not forget medicine
Try to take two-three months supply with you along with a copy of your prescription. But remember, certain drugs which are legal in your country might be illegal to another country. So refer to Centers for Disease Control for more information.
Tip 4# Learn about foreign traffic rules
Check whether the country of your choice comes with the same or different directions as your own country's traffic rules and try to remember those.
Tip 5# Know your helpline
It is important to know where the embassies and consultants are located in your target country. Also carry an emergency card listing local police number, hospital contact and emergency numbers.
Tip 6# Learn the basic lingo
You don't have to be fluent in your language, but learn basic phrases such as bathroom and common greetings to ease the conflict of communication.
On the top of your regular insurance at home, you can get a policy that works oversees including for any pre-existing medical condition.
Fourth challenge: Finding accommodation
After you reach your destination, you need to find a place that you can call 'home'.
Tip 1# Get temporary accommodation
Try to get in local people's houses or hostels on temporary basis. Hotels and guesthouses can be good options too. But in the meantime, search for permanent accommodation.
Tip 2# Check notice boards in colleges and universities
You will find a lot of advertisements about accommodation on notice boards around the campus. If you are pursuing a degree abroad, you are entitled to a room in the halls of the student residence.
Fifth challenge: Other essentials
Tip 1# Set up a bank account
Once you are done organizing a place for living, your next task is to set up a bank account. Remember to apply for debit and credit card so that you can avoid the hassles of carrying money everywhere.
Try to attend university festivals, functions and gathering. This is a chance to meet new people and know about their culture and practices.
Tip 3# Know your area and routes
There may be a range of transport options available for you. But first, you should get acquainted with your routes. The best way to do it is to roam around the city. It can be adventurous for you.
Tip 4# Experience and live each moment
It takes on an average a week to wear off homesickness (if you are having one). If it is a 'dream city', do not miss the chance to experience it. Explore those places about which you have read in books only. Try to breathe in the beauty of the place and retain it in your heart as long as you are there.
Tip 5# It is perfectly fine to miss home
Family is the most important part of your life (for most). So it is obvious that you will miss them. So, stay in touch with them, share your experience with them while chatting with them via phone call or internet connection. Invite them to visit you (if possible).
It is guaranteed that you will relish this experience when you go back to your country after completing your studies. It will be a compilation of wonderful memories, hanging on your walls.
MyAssignmenthelp.com helps you to stay ahead in academic writing
MyAssignmenthelp.com has claimed the top position in academic writing industry not only because of its efficiency to provide quality assignment help material, but also for its student-friendly pricing policies.
One of the major factors that work for us is delivering completed assignment within short deadlines. Our experts are well aware of the fact that submitting assignment within the given deadline is crucially important for students. This is why we create quality assignment while implementing all the instructions maintaining the time frame.
We have been providing online assignment help services for quite some time. Our expertise spans in domains like:
Engineering
Management
And many more
If you think our assignment writing services are quite expensive because we offer quality, you are wrong. We guarantee that our services will fit into your budget. Once you experience our services, you can understand why we are superior to other writing service providers.
Placing an order with us is very simple and hassle-free. You just need to fill up the order form displayed on your homepage and create a MyAssignmenthelp.com account. You can make the payment by choosing your feasible mode and wait to receive completed assignment in your created account.
Our pricing policies also allow you to enjoy substantial discount deals so that you can enjoy assignment writing help without any hassle.
Was this article helpful?