Save Time & improve Grade
Just share requirement and get customized Solution.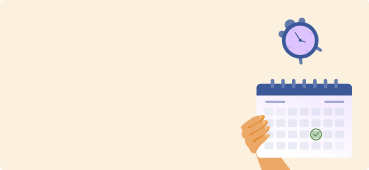 Top 10 Proofreading Tips to Make Your Essay Better
Mark
15 June,2016
Education makes a man civilized. The future of a country therefore mainly depends on the growth of education sector. This is the prime reason that proper education system needs to be implemented in every country. According to the renowned educationists, a student-oriented education system is the best one. They argue that a learning process needs to be interesting enough so that students wish to get indulged in learning new things.
An activity-oriented learning session is hence more effective than a conventional one. Although the students do not find the task of essay writing exciting, it ultimately proves beneficial for them in the long run. This is the reason professors and parents keep on trying to convince the students for writing essays.
Do you also find essay writing a monotonous task?
Well, then you must read this blog. But before knowing the fruitful aspects of this task, one should know what an essay is. An essay is a brief text which focuses on a particular topic. Essay writing is an art. You can also be an artist by writing good essays. There are several genres of literary texts and essay is one of them. Bernard Shaw is a famous essayist and he has written a remarkable episode in the history of English Literature by contributing informative essays. You must be wondering how essay writing can help you to expand your knowledge. The helpful aspects of writing an essay are mentioned below.
As an essay concentrates on a particular topic, you will come across each and every aspect of that given topic
This task helps you to sharpen your research skills
It enables you to develop your writing skill
Once you start writing essays, you will find it quite interesting as you acquire in-depth knowledge.
However, writing an essay is not enough!
The written piece has to be edited carefully. If you do not edit the essay you have written, there can be several errors. Always remember that an ideal essay needs to be 100 percent unique and error-free. If you are a newcomer in this field of writing, the next section where some proofreading tips will be discussed is meant for you. Even if you are a student and going to start writing the essays assigned to you by your teacher, you should go through the upcoming section to make your essay perfect and error-free.
10 Ways to Proofread Your Essay
Proofreading refers to the task of revision for editing a written text. Writers often commit some grammatical and spelling mistakes. The main objective of proofreading is to rectify such mistakes. Since proofreading involves the human element, computers can never replace a proofreader. The 10 essential proofreading tips that will surely help you to make your essay better are mentioned below.
1. Adopt a scientific approach
First, finish writing the whole essay. Then go for proofreading part. Proofreading is a scientific method and having a creative or artistic mindset is strictly prohibited for this task. When you are proofreading your own piece, you need to check and recheck the sentences that you have written and make sure that each sentence is grammatically correct. You have to be very analytical while doing this.
2. Try to concentrate and avoid any sort of distractions
This job requires lots of attention. Whenever you proofread, it is always recommended to have 100 percent concentration so that you can do this task with perfection. Choose a place where you can work peacefully without any obstacle and distraction. Take a break and refresh your mind before you start proofreading. Sometimes writers face difficulty in concentrating. In such situations, it is better no to do this.
3. Do not deal with more than one factor at a time
You need to consider many factors while proofreading. Those factors are -
Spelling
Punctuation
Grammar
Deal with a single factor at a time. Otherwise, you will get perplexed and your piece will not be 100 percent error-free. It will simply nullify the process of proofreading. So, first, choose an aspect, analyze and check whether you have done any mistake or not.
4. Try not to be biased and forget the story
You have to be your own critic. If you are biased, you cannot be a perfect proofreader. Just forget the story and try to check each sentence attentively. You must remember that proofreading makes your text or written piece better. Therefore, be very cautious when you are proofreading a text and it will lead you to perfection.
5. Double and cross-check each sentence
If you want your essay to be completely error-free, you need to crosscheck each sentence several times. You can also take help of a reliable grammar-checking tool but after that do check and revise every sentence again. Crosschecking is the best way to judge the grammatical well-formedness of the sentences.
6. Consult a good dictionary and check the contractions and punctuations carefully
Many beginners commit spelling error due to casualness. A spelling mistake decreases the standard of content and it creates negative impact on the examiners and the readers. It is suggested to pay adequate attention to the spelling part. Consult a good dictionary for avoiding spelling mistakes. People often use wrong contractions and punctuations and such mistakes create blunders by changing the meaning of a sentence. Try to be very attentive and judge each sentence again and again.
7. Assess yourself and keep a notebook
The best way to assess yourself is to find out the general pattern of your mistakes. Keep a notebook with you and write down the mistakes which you commit most of the time so that you can work on those aspects. In this way, you will remember these mistakes and you will not repeat them again. You can rectify yourself by simply keeping a track of your mistakes.
8. Take suggestions from a professional proofreader
If you do not have any experience regarding this, it is better to find out a professional proofreader and ask him or her to help you. Request him or her to read and proofread your text. Welcome, his or her feedbacks with a positive approach. Tell him or her to give you some helpful tips for the proofreading tool text in an appropriate way.
9. Take a break
As proofreading is a very tiring task, you can take a break to boost your energy up. You can do whatever you like while taking the break in order to achieve success in this task. If you are tired and stressed, you may overlook minor mistakes. Therefore, take break whenever you become tired.
10. Do not forget to check the format
Every text has a particular format such as paragraph division, spacing and so on. A well-formatted text is appreciated everywhere. To make your writing piece a perfect one, you need to spend sufficient time on formatting it. Revise your text and format it according to the type of text.
Try to be very attentive
Make sure that you have checked every aspect
Do backward reading
Do not overlook minor mistakes
Try to be neutral while proofreading your text.
Are You Looking for Essay Help Services? Visit MyAssignmenthelp.com
For more tips, you can visit MyAssignmenthelp.com. We help students to complete their essay projects and assignment. If you need any help regarding your essay project, contact MyAssignmenthelp.com. We have a professional team of academic writers who will give you tips on proofreading. We also provide essay material prepared by PhD holders to the students.
MyAssignmenthelp.com further offers the facilities of refunding and 24x7 telephonic support. If you open a student account, you will get to choose your essay topic from a varied range of topics. You will be more convinced to know that our service charge is very reasonable. We offer various essay help services and you can also buy online essay material. We have a special cheap essay writing service for those who look for the cheapest assignment help service providers. We even offer after sale services as well.
You can call us now to connect with our experts.
Was this article helpful?