Save Time & improve Grade
Just share requirement and get customized Solution.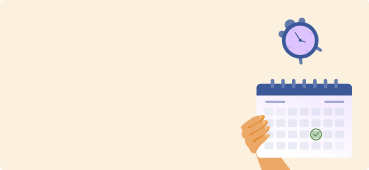 Understanding the Concept of Market Mix
Mark
01 December,2014
One of the most potent tools of analysis to understand a product or a brand is the idea of market mix. It includes four important marketing concepts such as price, product promotion and place. In 1990, the idea of 4Ps was replaced by the idea of 4Cs which includes commodity, cost, communication and channel. MBA students must have a thorough understanding of the concept of market mix in order to write their case studies for various companies.
The 4Ps and 4Cs: Origin
E.J. McCarthy, a university professor at Michigan State University used the term 4Ps in 1960. According to him, the market value of a product or more precisely a branded product can be understood through a careful analysis of four important factors:
Price
Product
Promotion
Place
However, Robert F. Lauterborn proposed another version of the same model in 1990 i.e. 4Cs; this time from a consumer's point of view. It included factors like:
Commodity
Cost
Communication
Channel
4Ps and 4Cs explained
A product can be defined as any commodity that satisfies the want of consumers. A product may be a tangible good or an intangible service. Every product has a shelf life. Understanding the shelf life of a product is important. The concept of the product has been now replaced by the concept of commodity. A company might carefully analyze what sort of commodity is needed by the consumers and can produce a commodity according to the needs of the consumers.
Next comes price. Price is important since it ensures profitability of the company and the survival of its product. However, price has been replaced by cost which involves other factors such as the cost of time involved to acquire the product.
All modes of communication which an advertiser may use to advertize its product is called promotion. This may include advertising, public relations and sales promotion etc. Communication is now understood in a wider sense which includes a dialogue with the buyer.
Finally, place which means the physical space from where a product was accessed by the consumer was important for a long time. However, the idea of physical space has been given up now in favor of non-physical places like the internet. Thus, rather than place, channels of communication have become important in order to make the product more accessible to the people.
Why do students need help to write on market mix?
Students of MBA require studying such topics on marketing which touches upon a variety of subjects. A thorough knowledge of market mix is required for writing an assignment on related topics. Hence, a little professional guidance may prove helpful.
Are you looking for Assignment Help with 100% accuracy, Myssaignmenthelp.com have 3000+ Professional Writers are here to help with your Assignment Writing & also provide 24×7 Online Support.
Myassignmenthelp.com is an online help provider which provides UK, USA and Australian students with quality assignment help. So log on to our website and through three simple steps, order your assignment copy today! Your assignment will be delivered to you in your mailbox.
Was this article helpful?