Save Time & improve Grade
Just share requirement and get customized Solution.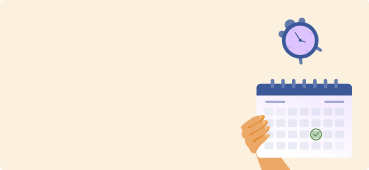 9 Ways to Develop your Academic Writing Style
Mark
27 August,2018
Have you ever considered what your professors mean when they tell you your paper is too 'wordy'? Do you often get the feeling that your sentences aren't impactful enough? Do you often have difficulty to articulate what you know?
If your professors are frequently telling you to "pay attention to the choice of words," then it's likely that there's a problem with your writing style. Your writing style defines the way you present a sentence or a cluster of sentences within a write-up.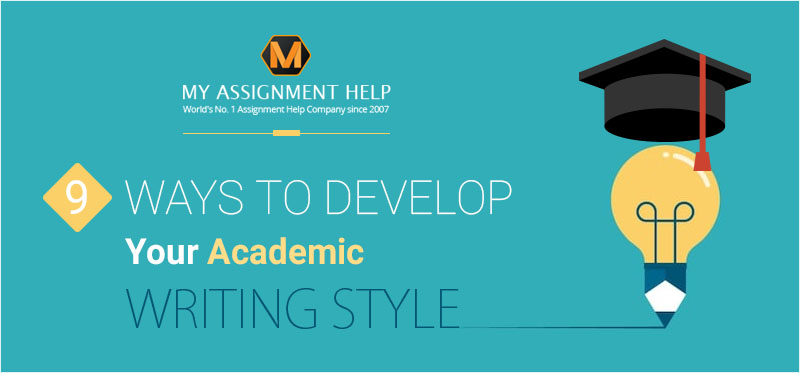 Now, writing style can be individualistic and singular. Different individuals tend to follow different ideas about appropriate writing style, and the same can be applied to different professors and departments. For instance, the application of passive voice is accepted in the sphere of science, but not in case of humanities.
Writing in a professional tone and style can make a great difference to your grades and overall academic performance. With that thought, let's take a look at some useful tricks for adopting a fitting academic style while preparing your academic writing.
Develop an advanced knowledge of vocabulary
Always make sure that you use an advanced level of vocabulary in your academic assignments. This will allow your professor to perceive you as 'well read' and you will be able to form your own academic writing style.
Additionally, you also have to keep in mind to use the professional and formal tone in your writing as well. In this case, you can take the help of a dictionary, as it has a list of words, which will be useful in academic writing.
2. Apply subject-specific terms and phrases to indicate a proper understanding of the topic
Writing your academic paper by utilizing the subject-specific or technical terms or phrases can convey that you have adequate knowledge of the topic. However, include them only where it looks appropriate. Incorrect usage of such terms can have an adverse effect and will lead your professors to believe that you lack the proper understanding.
3. Appropriate application of acronyms and abbreviations
Before you include any acronym or abbreviated term in the paper, don't forget to use their full forms the first time you use them in the document. For example, if you're writing about IMF, always write the full form, i.e. International Monetary Fund. After that, you can continue writing the abbreviated term all through the paper.
4. Add the references properly
The knowledge of appropriate ways to include the references is integral to determine an academic style and tone in your writing.
If the professors detect any inaccuracy in the reference section, it may jeopardize your final grade. So it's imperative that you acquaint yourself with the guidelines, conventions, and nuances of the referencing style followed by your institution.
5. Make sure your grammar, punctuation and spellings are on point.
Proofread your assignment paper thoroughly after you're done writing. This is to ensure that, the quality of your academic paper isn't affected by the grammatical or spelling issues.
6. Ensure that paper is devoid of colloquialism and personal pronouns
Exercise caution at all times so that you don't fall prey to colloquialism. The language that we speak isn't ideal for including in the academic assignments because such documents tend to be formal.
Also, try not to use personal pronouns in your academic writing. It exudes an informal tone and style and makes the write-up sound subjective when it should be objective. Third person pronouns can be incorporated, however.
7. Try to articulate exactly what you're mean
You need to keep in mind that the objective of your academic writing is not to sound eloquent but to establish your arguments. While conducting your research you may come across books and journals that sounds smart, but makes no sense to you. These are often the types of writing that most students try to replicate while working on their academic paper.
But if you blatantly follow such styles, you miss a crucial point of writing the assignment, i.e. communicating and being understood. It's not possible for your professor to read your mind, so you need to articulate your ideas in the papers. And if your professor is unable to decipher what you're trying to convey, he/she is not likely to give you any credit for it.
Remember to have a straightforward approach while writing your academic paper.
8. Maintain the appropriate diction
Diction is connected with your choice of words. Knowing the correct words to write is extremely crucial because with similar denotation can imply different things. This is specifically true in case of academic writing. Hence, It's best to always use concrete words that will present a particular meaning. If there is still some confusion, then you will have to elaborate on what you mean within the context of how the word is applied in a particular discipline.
9. Check the language
The evaluation of research problems tends to be complex. So, it is essential that adopt a language that's precise. Well-developed paragraphs and coherent arguments enable the professor to trace your line of thinking easily. Your language should be formal, concise, and should explain thoroughly what you want it to convey. Avoid including vague details that are not relevant or crucial enough for the professors to decipher what you really mean.
So following these tips will determine how well your academic writing style and tone is developed.
Get proper academic writing style
With the help of experts at Myassignmenthelp.com
Writing is a skill that demands quite an effort, and you need to nurture it. It's almost like watering the plants. The skills develop as you practice regularly. But it's also true that students these days barely get sufficient time off from their academic commitments, so nurturing such skills becomes a problem. However, the experts at MyAssignmenthelp.com can prove to be of great help for developing your academic writing style.
What makes our website special are the features we offer along with supreme quality academic papers.
Thorough editing and proofreading of every assignment
Proper customization of papers
Safe payment gateway
Complete privacy protection
Help on a wide variety of subjects
Absolutely non-plagiarized work
Hence, consulting with our experts regarding your academic issues will be helpful to maintain our academic performance.
Was this article helpful?