Save Time & Excel Academics
Share your requirements & connect with top tutor !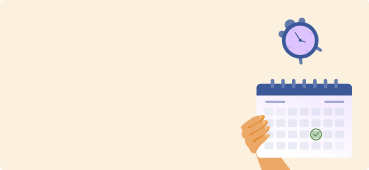 Things You Should Know before Appearing for GRE
Mark
02 December,2020
The GRE or the Graduate Record Examination is required for admission most graduate programs in the US, Canada and Australia. Even though a lot of schools are making the test-optional, the GRE is also occasionally required when you apply to a PhD program in Europe. But before discussing any further, it is important that you know the basics of GRE.
What Is GRE?
The Graduate Record Examination (GRE) is a graduate and professional school admissions exam that is offered by the Educational Testing Service  (ETS). The GRE generally refers to the GRE General Test, which is different from the GRE subject tests. The GRE subject tests are also organised by ETS for students who want to demonstrate proficiency in a certain subject area.
While GRE is considered the most widely accepted graduate admissions exam, a lot of business and law schools prefer this test over GMAT and LSAT. The GRE evaluates and measures a candidate's abilities in
Quantitative Reasoning (math)
Verbal Reasoning (reading)
Analytical Writing (essay)
The test also includes different question types that are designed to feature the kinds of thought process required in graduate and professional school. The candidates usually send their GRE results to the schools they want admission in along with the applications, transcripts, letters of recommendation (if there's any), and essays.
Why Do You Need to Take the GRE?
As mentioned previously, GRE is an admission requirement for many graduate schools. So, if you want to get admission into a school that requires a certain GRE score, you need to appear for GRE and secure that much score.
Apart from being admission requirements, the results of this test also serve as a factor in the decision of the admission committees about whether the candidate will be successful in a graduate or professional program or not.
Moreover, the GRE section scores are also used in placing a new student in the appropriate courses for their skill level. Some students may also need to take remedial courses before starting their program as a condition of admittance.
How Is the GRE Scored?
Interestingly, the scoring of GRE is different from most tests. There are separate scores for verbal, quantitative and analytical writing. Both verbal and quantitative scores are each out of 170 points, and 130 points is the lowest possible score on each section. The score for analytical writing is out of 6 points with 0 points as the lowest possible score in the section.
All these three scores appear on the same report and are sent to schools where you want to get admission. Schools then assess your application based on which criteria they care about the most in the GRE test. For example, the engineering schools give priority to the quantitative score, and the literary programs care more about the verbal and essays.
What Is a Good GRE Score?
A good GRE score usually depends on the programs you are applying for. Currently, the average score for all GRE test takers is 150 for verbal and 152 for quantitative. Since the GRE General Test is used for a wide range of graduate school programs (along with some business schools), the definition of a good GRE score will vary from one subject area to the other and from one school to the other.
So, instead of asking "What is a good GRE score in general", try asking "What is considered a good GRE score" at the school you are willing to apply. This will help you create a better GRE prep plan for yourself.
How Long Are the GRE Scores Valid?
A student's GRE scores remain valid for 5 years after the day his/her GRE test was administered. So, if you choose to delay your graduate or professional school plans, you can do it for a few years. A lot of students use the time to gain full-time work experience and then join a graduate or professional program.
What Is the Right Time to Take the GRE Test?
Most GRE candidates are still in or have recently graduated from undergraduate programs. In fact, it is recommended to take the GRE test during or close to your undergraduate years. However, as mentioned before, you can take the GRE within the 5 years of when you need to scores for application.
Most people advise you to take the test while in school is because the academic environment in the school keeps your testing mindset honed and your academic skills sharp. So, it is easier for the current or recent students to perform better at the GRE than those who have been in the field of work for some time.
How Many Times Can You Take the GRE?
In case you fail to achieve the desired GRE score in your first attempt. Do not be disappointed. You can take the GRE up to 5 times in a 12-month period. However, if you take too many retakes and get a minimal score improvement, it may raise some questions in the mind of admission committee members.
Hopefully, now you have all the necessary details about the GRE test. If you still need some more details, you should look up the official website of the ETS.
Need Assistance for Due Assignment Papers? We Are Here to Help
At MyAssignmenthelp.com, you can find all kinds of support to deliver quality assignments in your class. If you are preparing for the GRE, you can assign your pending tasks to our experts and focus on the test. You can find expert assistance on more than 100 different subject areas, and disciplines from our team of 5,000+ PhD qualified experts.
Moreover, you get to enjoy a bunch of additional benefits with every order on our website:
Well-structured, error-free solutions as per your requirements
100% plagiarism-free solutions with an on-demand report
On-time delivery of the solution, even if the deadline is tight
Affordable pricing with additional deals and discounts
24x7 active customer support for immediate response to queries
Free rework guarantee for all the unfulfilled orders
Safe and secure payment gateways to ensure hassle-free transactions
If you want, you can also get access to our repository of samples and research materials for free. So, just visit our homepage and get the necessary assistance by choosing the right service.