Save Time & improve Grade
Just share requirement and get customized Solution.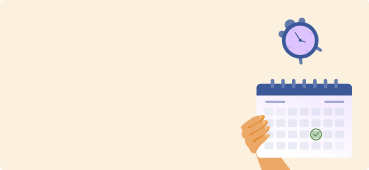 Will Oxford University's Gender-Neutral Pronoun Work?
Ruby Walker
28 September,2017
Language has always been considered as the most potent tool to bring about a change. But ever heard this: it can be tweaked a bit to bring about gender equality!
There is a famous saying by a celebrated French writer Albert Camus - "Man is the only creature who refuses to be what he is". In the modern day context, this sentence can be termed as technically incorrect for its gender binary (the idea that there are only two distinct genders - male and female; nothing in between.) No wonder, the University of Oxford – the world's leading centre of learning, teaching and research – has joined the bandwagon of liberal institutions pushing for "gender-neutral-addressing pronouns".
In yet another novel initiative to support the overly sensitive millennials, the varsity has asked its students to address each other as "ze" instead of "he" or "she". The new guideline has been outlined in a student's union leaflet with the aim of preventing transgender students from getting offended. Deliberately using the wrong pronoun for a transgender person was already considered an offence under the Oxford University's Behaviour Code. The use of gender-neutral pronoun 'ze' now seeks to cut down further on the discrimination.
The Gen X has welcomed the move. The university students want the use of gender pronouns not to be restricted just amongst them; they want the professors also to use it in lectures and seminars.
To sensitise the practice of gender inclusive language, it is more or less expected that the academicians will definitely do their bit. The educational institutions have already started making efforts. The gender-neutral pronoun idea has come close on the heels of an Oxford college becoming the first institution in UK to introduce gender-neutral lavatories. St Catherine's College unveiled the new washroom with a sign made by combining the scientific symbols for male and female.
It's obvious Oxford University has started fighting the "he-she" fixation. The universal "he" and "she" has come under the scanner. The varsity has attacked gender stereotypes across the knowledge spectrum by urging its students to think, talk (or maybe write in future too) without bias.
But the biggest question is - Will this new language be able to drill through the collective consciousness of the people across the world?
Picture this:
Bob Dylan remains our popular choice for concerts, but "man" becomes "human" in the lyrics of Blowin' in the Wind
Reference to an actor during Academy Awards is no longer made as 'he' or 'she', but 'ze'.
These changes have become more pertinent today than ever. Today, transgenders are almost in all the professions and introducing such gender-neutral changes would be apt.
We all need to make a conscious effort to do away with gender bias, subtly though. It's all about respecting people's right to define themselves as neither male or female nor transgender. As a British gay rights activist rightly pointed out that giving people gender-neutral 'ze' option was a thoughtful and considerate move. It was a positive thing to not always emphasize on gender divisions and barriers, he quipped.
But at the same time, he also put forward an interesting observation. It is good to have gender-neutral pronoun for those who want, but it shouldn't be imposed on anyone. The issue shouldn't be made into a "politically correct" one or for censoring anyone. It should be about acknowledging the fact of changing gender identities.
Even we do not advocate the total discard of the words, "girls" or "boys" altogether, but urge for the consideration of different terms in certain circumstances – where the third sex is involved. Young people want to feel they belong to the college or university environment; they should not be made to feel weirdos, freaks or "others".
A section of intelligentsia may question the varsity's move and argue that if we try to protect the young generation from every single negative feeling, it can be construed as stealing their right to fight against things they feel are wrong. In a commonsensical way, it might be termed that politicization of these issues and hyper-sensitisation of them could lead to extremes of protection from harshness and conformism of the real world. Perhaps this move would do more harm than good to these youngsters by shielding them from the binaries against which they need to assert their differences and deviations. We may be depriving them of their quintessential universal teenage experience: The right to be 18.
But in the grand scheme of the thing, wouldn't it be interesting to live in a world with "spiderperson" and "superperson"? There definitely needs to be a shift in language so that gender-neutral terms become common, especially when we are looking at much more than binaries. Take for instance, the prefix "Miss" and "Mrs" was replaced by "Ms", though it took a concerted thought and effort to get there.
Yet again, it's true that English, unlike gender specific languages such as German and French, does not have idiosyncratic features. It's easier to make changes here as slight alteration in the lexicon serves your purpose; whereas in German or French, you need to change the entire grammatical structural.
So the question still needs to be answered: Will a change in lexicon bring about a societal change?
Whether Oxford's novel idea will lead to gender-neutralization or not, time only can tell. The change in mindset may definitely take time, but the varsity has already made the change in language. So now, it's your turn to pitch in and champion the cause of gender equality.
A small fact that can get you started! Facebook offers around 50 different gender identity options for users. These notably include - gender fluid (a gender identity that is shifting), agender (without an identifying gender) and bigender (one who identifies as having two distinct genders). Interesting, isn't it?
Studying in Oxford University or For That Matter Any Other University Across the World? Get Plagiarism-free Assignment Help from MyAssignmenthelp.com
Looking for top-quality assignment help service at affordable rates? MyAssignmenthelp.com is world's most trusted online assignment help provider when it comes to preserving academic integrity. With rampant plagiarism going on in the academic field, it is finally good to have an assignment provider which provides 100 percent genuine content.
You can get the most authentic academic assignment help on 100+ subjects. We are reliable, authentic and affordable for all the college and university students of UK, Australia, USA, Singapore, UAE, New Zealand, Malaysia and Canada. Our success lies in our effort to provide 100 percent original and plagiarism-free academic assignment help material at the most affordable prices. With discounts galore, you will always find it cheap and budget-friendly. Our assignment help services are fast, easy and simple. Order today and get assignment help at the best price!
Was this article helpful?