Save Time & Excel Academics
Share your requirements & connect with top tutor !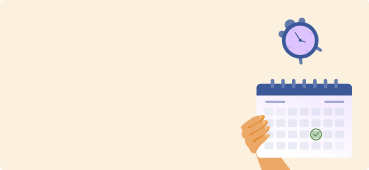 9 Meticulous Ways to Write an A-Grade Academic Paper
Lachlan Nguyen
27 July,2018
Writing an academic paper for your university or college or high school seems almost like a compulsion to the students. While it's true that writing academic papers can be exhausting and an utterly tedious task, but that's primarily because most of the students are unfamiliar with the correct ways of presenting an academic paper.
If you're also unfamiliar with the appropriate ways, don't be anxious just yet, we have just the fix for your concerns.
This post is aimed at offering you with all the information you need to learn regarding the right format for a flawless academic paper. So without further ado let's delve into the steps of writing an impeccable academic paper.
1. Perform adequate research. 
The process of presenting an academic assignment begins with conducting precise research. Write down notes on any intriguing pieces of information that you come across while researching.
The resources you find will ultimately be included in the academic paper so always ensure that all of your resources are authentic, and can be presented in front of your professors.
Scout through the scholarly articles or books and journals to derive the crucial primary and secondary data. If you've selected a topic that isn't shaping up the way it should have, don't be anxious because you're still in the early stages of preparing the paper.
You can consider changing your topic if you can't find any relevant information or if your topic is too narrow.
2. Brainstorm and decide on a thesis statement
The academic paper is all about how well you present it. So while you carry out your research, keep track of the questions that constantly plague your mind, for instance, do you notice any patterns? What have you observed by reading the literature?
An appropriate thesis explains the primary idea of your paper in one or two sentences. An ideal thesis statement should be presented keeping in mind the following.
It should sum up the points you're made throughout the paper
It should elaborate on the importance of your argument
It must contain a solid logic
It should be written at the end of the introduction
3. Prepare a structure and arrange the information to be added
The structure should be the skeleton of your academic paper, which should be filled with the pertinent details. Don't think about including the examples now, simply arrange the information the way you want to see it. Preparing a structure will save you ample amount of time in the long haul.
Always keep track of the resources you use, because finding the same information for the second time could be extremely difficult.
4. Present your introduction
The introductory paragraph of your academic paper should be compelling enough to grab the attention of the readers.
You can start by presenting brief background on your topic. Or, you can begin by incorporating a quote, an engaging question, or by mentioning a counterargument.
See to it that your thesis statement is written properly and offers an insight your paper. Write the paper in such a way that the readers should get an idea about what to expect from your academic assignment by reading the first paragraph.
5. Write the main text
When you get down to write the main text of your academic paper, you should always ensure that each argument is sound and solid and places a certain value on your thesis. A topic sentence should be written that coherently conveys what the argument is about. Always try to present various aspects of the topic in the sentences that follow and also don't forget to include valid evidence for each of the statements or arguments you make.
Follow this pattern for every paragraph on your academic assignment. Each point must be highlighted separately, providing you with enough scope to argue in favour of it.
If all of your statements aren't equally solid, place the weakest ones in the middle of the body text.
6. Offer a fitting conclusion
In this section, you need to draw the curtains on your topic, rehash the statement what you have already incorporated in the initial paragraph, that way you offer the readers with some assurance.
You can end the topic on a memorable note by including a quotation. Or, if your paper demands it, you can elaborate on the outcomes of your thesis if those haven't been addressed before.
6. Check for grammar and inconsistencies. 
You're probably unable to notice any inconsistencies when you've been working on your papers for a prolonged time. So you should take a break for some time, and then proceed to read it twice.
Also, it's a good idea to ask a friend or a classmate to read it out for you. Your write-up may be coherent to you but may seem difficult to decipher for others. Or, you can get professionals to check for the punctuation and grammar in your paper as well.
7. Apply transitions. 
A simple way to have a logical flow in your paper is to include transitions within the statements you present. Don't forget to establish the connection between your opinions and statements.
Transitions act as a bridge between two paragraphs. What's more, the topic sentences you write should make your the evidence appear effortlessly within the paper.
8. Don't resort to plagiarism
Remember that you cannot pass somebody else's work as your own. Your professors are looking for something that shows your efforts, some elements or angle that hasn't been brought to light before. So you have to consciously avoid paraphrasing other people's works. Present your individual opinion and appropriately utilize it to prepare a unique thesis through your independent effort.
And your professors are experienced enough to distinguish whether you've added plagiarized content or not. Every individual has a distinctive writing style and if you plagiarize the style, it will be quite evident.
So even if you're remotely considering to copy and paste somebody else's work, always remember that the professors can easily detect the sources that you include and can also determine whether it's your style of writing or not.
Writing your academic paper become convenient when you properly go through these above-mentioned steps.
Is the thought of preparing your paper making you feel distressed? Have our experts to assist you with the assignment
Writing an academic paper involves plenty of technicalities that often becomes taxing for the students to maintain, especially when you are a novice. But such issues can be avoided with the help from the professionals. And when it comes to professional academic writing nobody, MyAssigmmenthelp.com is a name to reckon with.
We have created the website with the sole aim to eliminate every academic concern that the students come across on a regular basis, through our world-class services. Also, each of our services has been designed to suit the needs of the students belonging to various academic levels and disciplines.
We have employed a dedicated team of writers who work diligently to offer you with the best possible solutions. These writers have acquired a great amount of experience and expertise to deal with the even the most demanding academic papers. The clients who have availed our services vouch for our writers.
Did you find this artical useful for you?
Yes
No
1370 User's Viewed this article