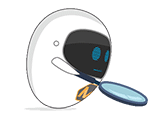 Checking your paper for grammar and plagiarism
Hang tight! This could take a few moments.
Most Popular FAQs Searched By Students
At Myassignmenthelp.com, you can hire professionals to proofread and rate your current paper. You can choose to have your writing edited or proofread entirely. If you employ the website's writing services, the professionals will proofread and rewrite your paper as part of our package.
Here are some of the advantages of your "Rate my paper online" requests -
Our software can detect any errors or inconsistencies in your assignment.
Our tool provides exceptional word and phrase ideas.
The tool offers information on the content's readability as well as the time needed to read it.
If you're wondering if Paperrater is authentic and safe, the answer is yes. Unless you upgrade to a premium account, you will not be required to disclose personal or payment information, and you will not be required to risk your money because we provide free services.
Yes, there is. It is MyAssignmenthelp.com, the Web's leading academic help service. We have skilled and qualified proofreaders who have been checking & grading papers professionally for years. And we also have AI essay raters that can check and grade your paper quickly for FREE.
If you can't afford to waste time & money, then our AI essay grader online is your best bet. It runs on exceptionally powerful AI models known as neural networks and can polish your papers in minutes. But, if you do not trust computers, our editing and proofreading teams can perfect your papers minutely. Just make sure to give them enough time to meet your deadlines.
There are loads of benefits. Whether by an AI tool or a professional, getting your paper rated can:
Improve your grades
Identify common mistakes
Locate prominent and common flaws
Improve the overall quality of content
Remove any traces of plagiarism
Help writers identify and rectify their weaknesses
Improve writing skills substantially
Boost your academic reputation