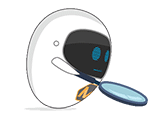 Paper checker checking your paper for grammar, spelling and plagiarism
Attain Perfection with Our Advanced Paper Checker Tool
Turn Your Draft into a Flawless Paper
Paper Checker Online
Academic writing may not be your forte, but that shouldn't stop you from submitting a flawless paper in the class. MyAssignmenthelp.com has developed an extremely useful paper checker tool, which can help you detect the errors in your paper almost immediately. With this amazing tool at your disposal, you won't have to spend another hour or two, proofreading the paper.
Our Paper Checker Identifies All Sorts of Errors in Paper
The online paper checker at MyAssignmenthelp.com is extremely effective in detecting the errors in your paper. Our team of skilled developers has used advanced algorithm in this tool, which allows you to find even the tiniest of mistakes in writing. With our online paper checker, you can identify the following types of errors and more:
When you check your paper on your paper corrector tool, it identifies all the incorrect applications of grammar in the paper. From incorrect subject-verb agreement and wrong use of preposition to the mistakes in sentence construction and redundancy – out tool spots them all.
A simple spelling mistake in your paper will not only affect your grades but also cause you embarrassment in front of your peers. Our paper checker tool red-flags all the spelling errors in the content. It is synchronized with the latest dictionary for advanced spell-check of the paper.
You may be aware of the fact that the incorrect use of punctuation in the content can change the meaning of the sentence. There's a difference between "Let's eat, Granny." and "Let's eat Granny." Our paper checker scans your paper and detects all the incorrect punctuations in it.
You can understand the amount of support you can get by using our paper checker online. Access this tool now to get immediate proofreading assistance for your paper.
How to Conduct Paper Checks on This Tool?
Doing a paper check on our tool is absolutely easy, even for people with basic computer knowledge. You can check paper online with our tool using these following steps:
There's a blank field on our paper checker, where you can paste the text you want to check. You also have the option to upload the file directly on the tool or use the drag-and-drop technique alternatively. Once the text is uploaded wait, hit the "check paper" button on the tool.
Once you hit the button, our tool scans the text for errors and prepares a report about the areas where you need to make improvements. From grammatical errors and spelling mistakes to incorrect punctuations – you get a comprehensive report on all the errors in the text.
The report helps you identify all the errors in the paper. Use that information to rectify the errors in the text. You need to edit the paper manually by referring to the analysis report generated by our paper checker tool. Once you have made changes in the text, check it again for accuracy.
As you can see, the process of doing a paper check on our tool is absolutely easy. And the best part is that you don't need to spend a single penny to get your paper checked.
Sample Question And Solution Of Paper Checker
Elements: Paper
Question:
Write a summary of the most important elements of your paper.
Answer:
Begin your paper with the introduction. The active voice, rather than passive voice, should be used in your writing. This template is formatted according to APA Style guidelines, with one inch top, bottom, left, and right margins; Times New Roman font in 12 point; double-spaced; aligned flush left; and paragraphs indented 5-7 spaces. The page number appears one inch from the right edge on the first line of each page, excluding the Figures page. Read More...
Use our Free Paper Corrector to Check All Papers
Yes, you heard it right. Our paper checker is free, no matter how many times you use the tool to check different papers. However, that's not the only highlighting factor of our paper corrector tool. Interestingly, you can use this paper checker tool to check the accuracy of any type of text, including the following types:
Essays
Thesis paper
Blog
Resume/CV
Business correspondence
Book report
Lab report
Letter/email
Personal narrative
Well, you can simply paste or upload the text on the tool to check its accuracy irrespective of its type or format. Interestingly, our paper corrector supports all types of document, including PDF, TXT, DOC, DOCX, PPT, XLS, and more.
What Makes This Tool The Best Paper Checker Online?
There are a number of reasons that make our tool the best paper checker on the internet. Firstly, it is absolutely free. Besides, you don't need advanced computer knowledge or proofreading expertise to check your paper on this tool. Moreover, there are several other features of our paper checker tool which separates it from the rest.
Being a cloud-based platform, the tool can be used from anywhere
It supports all the devices, including mobile, desktop, laptop, tablet, etc.
The tool works seamlessly with all the popular browsers without any glitch
No limit on the number of use or the word count for each turn
Available 24x7 throughout the year
There are very few free websites which can match the efficiency of the title generator and paper checker tool available at MyAssignmenthelp.com. So, if you are not sure "how to check my paper", access the best paper checker from our website for accurate analysis of the text.
You Can Also Consider Our Paid Services for Professional Support
If you are looking for professional editing assistance for your paper, you can avail our paid service. Interestingly, even the paid services at MyAssignmenthelp.com are significantly affordable. Just submit your requirements, and our team of skilled and experienced editors will proofread and edit your paper as per your need. Our editing service also comes with a number of amazing features, including:
On-time delivery of the solution, even if the order is urgent
Additional plagiarism checks of the content with on-demand report
24x7 online customer support for immediate assistance on queries and requests
Free rework on the orders if the requirements are left unfulfilled
Safe and secure payment options for hassle-free transactions.
Absolute confidentiality of client's personal data
It's up to you, whether you want our free paper checker tool for an instant result or want professional editing support in exchange for a small amount. Whatever you choose, we assure you genuine assistance on both the services.
Most Popular Questions Searched By Students:

Q.1. How do I check my grammar paper?

Our paper checker tool can help you spot the grammatical errors in your paper that you may have overlooked otherwise. Besides the grammar, our tool can help you take care of the following:
Spellings
Punctuation marks
Sentence structures
The tool analyses every text, word, sentence, and paragraph throughout your assignment. Try out our tool to perfect your assignment easily.

Q.2. Is there a website that can proofread my paper?

MyAssignmenthelp.com is a website that can proofread your paper at reasonable costs. In fact, proofreading services are free if you ask our experts to write the paper for you. Our proofreaders check your assignment manually. Here's what we check:
Grammatical errors
Use of tenses
Subject-verb agreement
Sentence structures
Misspellings