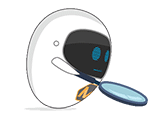 Paper checker checking your paper for grammar, spelling and plagiarism
Need a time-saving Paper Checker tool?
Achieve perfection with advanced paper checker tools
Free Paper Checker Online
Isn't it challenging to make your assignments creative without making a single blunder? Even if academic writing isn't your most vital skill, you can still submit a flawless paper with our paper checker tool. Our experts have developed a useful online paper corrector that can assist you in quickly identifying flaws in your paper. With this fantastic free paper checker at your disposal, you won't have to spend hours proofreading your paper. The best part is you can paper check as many times as you want for free. Yes, you read that correctly. So, what do you have to lose? Start using our paper checker for free and get impeccable results!
How Do Paper Checkers Work?
Following these steps will allow you to work with our hassle-free paper checker tool with ease:
You can use our online paper checker tool to paste the desired content into the blank space. You can also use the drag-and-drop approach or manually upload the file. Before using the tool's "check paper" feature, wait until the text has been submitted.
Get the analysis report :
When you push the button, our paper corrector scans the entire text for errors and creates a report with recommendations for improvement.
The analysis report will help you do a manual paper check for the document. Use this information to correct any errors in the text.
As you can see, using our free paper checker tool is very convenient. Hence, start using this for all you're challenging proofreading sessions, starting today!
How to use an Essay Checker wisely?
When you start checking your essay with an essay corrector, you need to be careful that each paragraph is equally scanned. There is a higher chance your professor will reduce points if you write essays without maintaining a proper structure.
We strongly advocate using our essay checker tool for the most remarkable outcomes, as it's easy to use. You also get genuine suggestions which are more than enough for a free essay checker!
With the latest online essay checker, you can confidently detect the weak points of your essay, and in return, you get flawless papers that are also plagiarism free.
At MyAssignmenthelp.com, you can step into a new world where writing essays is no longer a nightmare when you avail of our essay checker tool online.
Check My Paper Online Quickly and Efficiently
Do you often browse on the internet "I need someone to correct my paper online" or "Can you check my paper online?" It's almost a common query for many college students. Hence, you don't have to worry anymore when you start using our paper checker tool.
The following are the significant features of our tool
Simple to use and completely free :
Our online paper checker is great at detecting errors. Our skilled engineers designed this tool using an innovative algorithm that allows you to find even the slightest writing faults.
Accurate grammar scanner :
When you run your papers through our free paper checker, it will detect all incorrect grammatical applications. Everything from inadequate subject-verb agreement and inappropriate preposition usage to sentence structure and duplication mistakes is detected by our system.
A minor spelling mistake in your assignment might not only degrade your performance but can also embarrass you in front of your classmates. Our online paper checker tool highlights all spelling errors in the content. In addition, the most recent dictionary of our tool is also synchronized with advanced spell-checking.
You may be aware that incorrect punctuation can change the meaning of a statement in a text. For example, "Let's eat everyone." and "Let's eat everyone." are two different things. Our free paper checker tool also works as an online essay checker or punctuation checker, as it thoroughly evaluates your passages and indicates any errors in writing style.
Are you still thinking there? Stop wondering, "Who can edit my paper online for free?" Instead, try our paper checker tool and see the difference.
Why Do I Need an Online Paper Checker?
Students use our paper checker for a variety of reasons. Here are some of them: From time to time, students make unintentional blunders. Finding our errors, on the other hand, can be difficult. Here, our online paper checker works as a fantastic tool for spotting these mistakes. Extra spaces, missing articles, faults in tenses, verb agreement, spelling, grammar, and other issues are highlighted through our paper checker, which you can change with a single click. When our online paper checker tool detects a potential problem, an appropriate alert will show to the right of your text. Each alert comes with a comprehensive grammar explanation and examples. As a result, you can work on your grammar with our online paper checker or get an essay checker free online that offers similar results. Hence, the next time you ask, "do I need to check my paper?" or "Do I need to check my essay?" the above reasons will guide you.
What Makes This Tool The Best Paper Checker Online?
With the aid of our paper checker tool, you can get the best assistance that provides better quality to your write-ups. Our tools like essay checker online and paper checker online for free ensure that your assignments are not only perfect and compelling, but it also includes a variety of other capabilities.
Here are some of the benefits of using our free paper checkers:
Saves a lot of times
Secures your good grades
Save money
24x7 Availability
Can be accessed from any part of the world
Start paper checking for free and enjoy the benefits of smart tools like the paper checker, essay corrector, and many more!
Sample Question And Solution Of Paper Checker
Elements: Paper
Question:
Write a summary of the most important elements of your paper.
Answer:
Begin your paper with the introduction. The active voice, rather than passive voice, should be used in your writing. This template is formatted according to APA Style guidelines, with one inch top, bottom, left, and right margins; Times New Roman font in 12 point; double-spaced; aligned flush left; and paragraphs indented 5-7 spaces. The page number appears one inch from the right edge on the first line of each page, excluding the Figures page.
Use our Free Paper Corrector to Check All Papers
Yes, you heard it right. Our paper checker is free, no matter how many times you use the tool to check different papers. However, that's not the only highlighting factor of our paper corrector tool. Interestingly, you can use this paper checker tool to check the accuracy of any type of text, including the following types:
Essays
Thesis paper
Blog
Resume/CV
Business correspondence
Book report
Lab report
Letter/email
Personal narrative
Well, you can simply paste or upload the text on the tool to check its accuracy irrespective of its type or format. Interestingly, our paper corrector supports all types of document, including PDF, TXT, DOC, DOCX, PPT, XLS, and more.
Most Popular Questions Searched By Students:

Q.1. Why are grammar checker and paper checker tools necessary??

When you're writing a paper, grammar and paper checker tools will help you enhance your English language skills by highlighting your flaws and errors. These tools will also proofread your writing to ensure it is accurate and error-free.

Q.2. Can the Essay Checker be used as a plagiarism checker?

When the essay checker reads your paper, it looks for passages of comparable language on the internet and identifies any problems that need to be addressed. Hence, it can be used as a plagiarism checker.

Q.3. How can I have my essay checked and proofread by an expert?

Our experts have designed the paper checker tool that can help you spot grammatical errors in your papers that you might have missed otherwise. Apart from that, our experts personally take responsibility for all your essays.

Q4. How do I check my paper for grammar errors?

Our paper checker tool is the best as it can also detect grammatical errors. Hence, you can try our tool to check your grammar.

Q5. Is the paper checker tool free?

Absolutely! The paper checker tool at Myassignmenthelp.com is free to use for infinite times.

Q6. How does this tool work?

Our tool works in three simple steps:
Upload the write-up
Get the Analysis report
Edit the paper manually

Q7. What can be checked in the papers?

Through the paper checker tool, you can check the following:
Errors in grammar
Tenses
Agreement between the subject and the verb
Structures of sentences
Misspellings

Q8. How to correct the mistakes in the essays?

When you use the paper checker tool, you can scan the errors, and the tool will automatically correct them.

Q9. Can I hire an editor here?

Yes, you can. Our experts not only write your papers, but they also work as an editor by proofreading your paper for free.