homework
Get Help From Online Homework Helpers
100000+
Students can't be Wrong!

593696
Orders

4.9/5
Ratings

4109
PhD Experts
GET BEST GRADE, ORDER NOW

Get Help From Online Homework Helpers
A research was conducted by the team of Stanford University with 4,317 students from 10 top high schools in California. The respondents were asked to answer how much time they gave to homework? The study revealed that the students invested more than three hours in homework each night and 56 percent admitted they considered homework as their primary source of stress. Many of the students also claimed to have sleep deprivation and other health problems due to homework.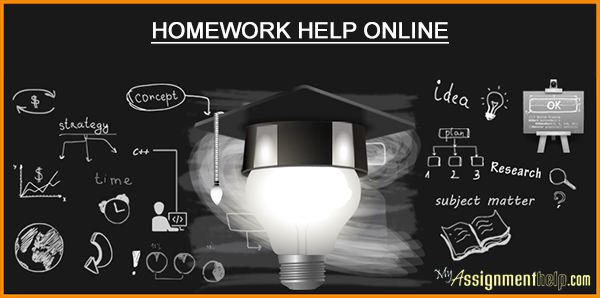 This statistics is the reflection of our minds. Yes, deep down inside us, we know that homework is a bitter pill. Homework is always at the bottom of the do-list of every student. The reason is homework comes with ample amount of pressure.
Importance of homework in your studies
Homework is considered to be a controversial topic. Proponents and opponents make cases to support their views on the necessity and importance of homework in the development of the student and the construction of knowledge. Here are few evidences of homework as an important extension of in-school opportunities to learn.
Self-regulation
Homework reveals quality measures like managing distractions (there are so many lucrative options for students rather than doing homework, but they keep themselves engage in the task) and self efficiency and perceived responsibility (finishing the task within given time is prior obligation for students).
Managing time
Students learn to implement many strategies in completing homework. They set goals to perform the task by managing time. Managing time is one of the significant self-regulatory behaviors that students develop or adapt while engaging in homework writing.
Independency and efficient studying
With homework tasks, students must carry out the work on their own, while researching and gathering data from other sources. They have to find a suitable place to work and motivate themselves to accomplish the task so they become more self-directed in managing their learning.
Metacognition
Completing homework assignment also engage students in metacognition as they set goals and monitor their progress. Students develop metacognition while showcasing why they do not understand a text or a problem during homework completion and use strategies for reading text or seeking help in solving problems.
The adverse effects of too much homework
Many versions of educational reforms focus on the homework. But generally the presence of homework has a disruptive effect, reducing the time available for social activities and diminishing the quality of family interactions. According to recent studies, a startling fact came to the fore that high school students who get an average of three hours of homework per night actually experience more stress and physical health issues. Here are the major outcomes of too much homework in students' life:
Greater stress
Most of the students consider homework as the primary source of stress. The pressure to get good grades in tests and assignment writing are viewed as the primary stressor. A survey has revealed that less than one percent students regard homework not as a stressor.
Deterioration in health
It is very common for students to suffer from sleep deprivation due to homework load. They undergo many health issues like headaches, exhaustion, weight loss and stomach problems because of the pressure of completing homework task.
Less time for extracurricular activities, friends and family
Spending too much time on homework forces students to not meet their developmental needs or nurturing other critical life skills. Students, who engage themselves in homework too much, are more likely to drop activities. They restrain themselves from seeing friends and families or pursue hobbies they usually enjoy.
Types of homework
There are few types of homework that students need to accomplish. The most common purpose is to have students exhibit their knowledge garnered in the class room. Here are five categories of homework:
Practice
This type of homework is implemented to reinforce learning and help the students to master specific skills such as memorizing mathematical tables, writing essays and reading for gaining more knowledge.
Preparation
This category requires students to gain background knowledge in order to prepare themselves for future lessons on a particular subject. For example reading an article or journal on Gold Rush to learn the lesson of Australian History.
Extensions
This demands students to pursue knowledge individually and imaginably. Assignment includes dissertation, book reviews, research proposals, case studies, coursework and term papers.
Integration
This requires students to implement many skills to a single task such as science projects, book reports or creative writing.
Group assignments
This can be the most effective homework as the assignments need to be carefully structured and monitored. Group assignments always encourage the students to develop their team spirit and skills to work as a team member. Typical examples of group assignments are presentation, debates.
Why should you get help on homework assignments?
It is true that homework helps to establish study habits, concentration and self- discipline. But there is gloomy side of the picture too; the students are burdened by too much homework that draws them into more stressful situations. We know that student usually have several balls in the air and need to complete numerous assignments to get good grades in very short period of time.
While engaging in homework, students feel frustrated over the lack of help from others. Writing assignment involves many stages that start from collecting raw material from the authentic sources, outlining the topic and finally elaborating the key points in writing. Gathering the material and reflecting them in writing takes a lot more effort than it seems. There are so many details that students need to take care of:
Maintain reference style
Meet teachers' expectations
Meet university parameters
Present plagiarism-free content
These are few reasons owing to which students crave for expert help to deal with assignment problems.
How MyAssignmenthelp.com can help you write homework assignments?
MyAssignmenthelp.com offers a platform where students can get professional assignment assistance with essays, dissertations, term papers, case studies, research proposals, coursework help, book reviews etc. Realizing the need for online assignment help, we have made a one-stop solution where the students get an awesome response and exponential growth in assignment writing in terms of learning the subject and grades. The next big assurance you get from us is quality from our homework writing services. You should not be worried about grammatical errors, factual goof-ups or the plagiarism at all.
We also know that students have to manage many things at time, so they really don't have time to read long manuals to get assignment help services. This is why we offer our assignment help services in three simple steps.
Log into our website and fill out the form with assignment requirements and personal details
Process the due payment
The completed assignment with relevant references and authentic information will land right into your inbox
So, this is your best chance to eliminate any assignment-related problems in your academic life. Our organization is known for offering seasonal discounts on assignment help services. Hurry, get professional help from our 3000+ subject experts and gain higher grades in your subjects. You don't have to worry about losing a huge chunk of money because we offer services at very inexpensive rates.