Save Time & improve Grade
Just share requirement and get customized Solution.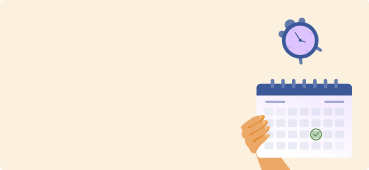 How to Write an Obituary? – Write a Thoughtful Piece
Henry Lee
07 January,2020
"How can the dead be truly dead when they live in the souls of those left behind?"

Carson McCullers, author
Death is inevitable, and the loss of a loved one is often the deepest sorrow one may have to suffer.
And amid the haplessness and despondency, the responsibility to write an obituary for the local newspaper and bulletin may fall on you. When the grief is over the head, and nothing makes sense, it can be challenging to find the right words to sum up the feelings you have for the person whom you have lost. But do not let the grief obstruct you from weaving a heartfelt obituary that expresses the love that you harbour for the one who has left you for heavenly abode.
We have just the right words for you to help you through the morose phase and come up with a great obituary. But before you learn how to write an obituary, you need to know the purpose of an obituary to understand what goes into it.
What is an Obituary?
As a funeral service, the purpose of writing an obituary is to acknowledge and express the pain due to the loss of a loved one. It serves to communicate to the community the passing of a loved one, and also announces visitation, details about the funeral service, burial and memorial session. An obituary also reflects on the joy that the deceased's presence brought to people around him/her.
So the approach of writing an obituary would include both emotions as well as a formal salutation. Therefore, the writing should voice care in a formal tone. But how do you strike the right chord with your words while inviting people to attend the service?
To help you out, here is a step-by-step guide for writing an obituary that conveys the personality of the person you have lost to time and states the service times clearly.
HOW TO WRITE AN OBITUARY? – All you need to know
Most of the obituaries that you see in the newspapers fail to shed light on the personality of the lost soul in a meaningful way. Instead of a meaningful tribute, obituaries often end up looking like a hackneyed phrase interspersed with personal information.
If you cannot figure out how to start and end an obituary, here are some tips for you:
How to start an obituary?
Start with the name and the age of the deceased, followed by the time and place of death. While using words like 'died' or 'passed away' is nothing wrong, it is better that you convey the news is a more subtle manner. Phrases like 'went to be with his Lord' or 'left for the heavenly abode' sound better.
While giving out the cause of death in an obituary is debatable, it is better that you do not share the reason for the death as it may make close family members uncomfortable.
Since most obituaries are written haphazardly, they fail to touch the person's attributes. If you want to keep the obituary personal, the best way would be to recount important events, contributions and connections related to the deceased. This also includes important milestones like the date and place of birth, parent's names, date and place of marriage, education, work, etc. While it is best if you list events chronologically, it will also be okay if you put more critical information ahead even when it has taken place afterwards.
At the end of an obituary, you can include a special message that should be heartfelt and personal. It can include phrases like 'in lieu of flowers, memorials may be made to..' or 'We will always carry your memory in our hearts'. You can also end the obituary with a short prayer or a few favourite lines from the person's favourite poem or prose. But always feel free to break away from the norms and write what you really want to. Words that drop straight from the heart will be the most earnest and touching ones.
If you are still fumbling with words while writing the obituary, here are some tips for you to get started.
6 Tips to Write a laconic but solemn Obituary
Here are 6 tips that you can follow to write an earnest obituary next time you are giving the task.
Make it personal
While a long list of honours and accomplishments will not interest anyone, you can always mention some events when the person has touched your life. Something like - "I remember Aunt Polly teaching me to ride the bike – a caring person standing at the end of the park waving at me in appreciation for my new achievement. Paint a picture in the obituary that brings out the good deeds of the person.
Make it informational
While emotions will flow unbound, you need to remember that an obituary also communicates essential information about the time and venue of the funeral, burial and memorial services. So make sure that you do not write too much about the person only to have crammed up the timings and venue details in a sentence in the end.
Create an outline
When you are writing an obituary for a person who was very close to you, you may get swayed with emotions and end up writing too much about him or her. Moreover, since obituaries are meant to be short due to limited print space, you need to make it precise while giving out the important facts. Hence, start by making an outline where you allot word count for each aspect of the obituary.
Maintain the correct format
There is a standard format that most of the newspapers follow while printing an obituary, where the name of the deceased is provided, followed by the name of the parents. However, many papers also follow the rule that starts with a formal salutation with the details, like –
Name: Robin James
Date of Death:
Date of Birth:
So it is better that you check the style that the paper you will send the obituary to follow. You can always write the obituary in your words, but you should match it with the guidelines being followed by the newspaper to avoid too much editing.
Read other obituaries
To know how to write an obituary, you can observe the obituaries written in various styles on the local papers. Notice whether the tone is free-flowing or formal. You can use the samples as an obituary template. You can also search for obituary examples on assignment writing sites for more samples.
Photos
Although photos add to the cost of an obituary, they can be a pleasant reminder of the person you miss. More importantly, names may often clash. A photograph will be helpful to the readers for recognising the loved one among all the other obituaries. However, make sure that you provide a recent photo for identification.
If you still having confusion on how to write an obituary, here is a sample for better reference.
Robin James, 62, of Boston, passed away on June 26, 2019, with his family by the side.
Born to Richard and Kelly James, in Springfield, Illinois, Robin was a man with a noble heart. He had completed his schooling years from Adams Dallas High School in 1974 and had a degree of MBA for the University of Yale.
He was an honest and kind person and the successful author of two business books. He loved spending time reading and writing, and at times visiting and tending to his green friends in the garden.
Robin is survived by his two sons and a daughter – Liam James, who stayed with him in Boston and Rachel Lee, residing in Chicago.
A burial viewing will be arranged at 4:30 p.m. at the Boston Funeral Home. The final rituals and ceremony will take place at 5 p.m. at the Becking cemetery grounds.
So in lieu of flowers, the guests are requested to please make a donation for the homeless children in the Becking Homeless Shelter.
An obituary needs to be solemn, personal and emotional with the right space for essential details. If you still cannot figure out how to write an obituary, you can fall back on professional writers for guidance.
Can't Understand How To Write An Obituary?
5000+ Writers Await You @Myassignmenthelp.Com
Submit a well-written obituary that tugs at the heartstrings and get the best grades. Powered by a pool of the most qualified academic writers, we provide obituary writing assistance to help you impress your professors. Our experts have experience in the academic field and are aware of all the tricks that can make your obituary a heartfelt one.
Here are some of the other guarantees that our assignment help services come with:
Delivery right on time
Round the clock support
Attractive offers and discounts
Easy Refund Policy
To place an order with us, call us or drop us an email, and we will get back to you immediately. Hire our services and usher in early academic success.
Was this article helpful?