Composing a cover letter that highlights the best of your strengths and elucidates the reason for which you have shown interest in the particular role and company that you have applied for is no mean feat, and many top-grade professionals worth their salt stutter at this particular front. The need for a cover letter accompanying a concise resume is essential as your resume will not be able to touch upon some of the vital facts that you may wish to convey to your prospective employer. It is thus best to sign up for some sound professional help as far as composing impressive cover letters for your job search is concerned, and who better to do that than MyAssignmenthelp.com?
Catering to the needs of every professional and carefully analysing their job, role, and the company, we make sure to deliver tailor-made cover letters that are unique to each candidate. You will find the impressive cover letters from MyAssignmenthelp.com ticking all the boxes of all that it needs to impress the prospective employers, and your resume is thus sure to receive more than just a cursory glance.
Buy Cover Letter Now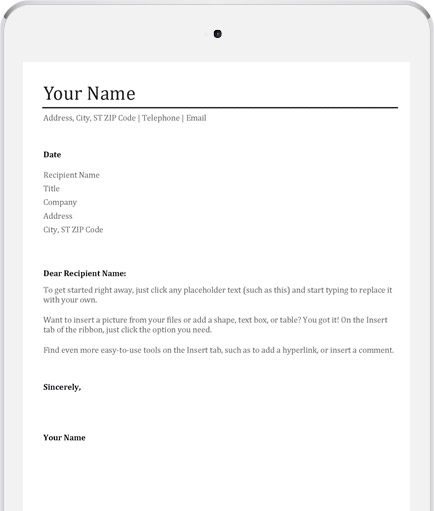 Why it's worth to choose Us?
Confidentiality Assured
Our commitment to customer privacy has always been our policy
Excellent Quality
Quality is our corporate philosophy which delivers 100% satisfaction for our services
24X7 Global Support
24 Hours Per Day, Every Day of the Week Support when you need the most
Career Solutions
Your one stop solution to Career needs and surpass your expectations
Keeping up with industry trends with your cover letter
A resume without a cover letter, in most countries, means that there has been some serious lapse on the part of job-seeker. The new trends in most industries are all for a concise-yet-insightful cover letter that accompanies the resume and touches upon the areas that are not mentioned in the resume, such as your interest in the role that you have applied for.
Other resume service
Look What Our Content Customers Have to Say
"My job search had come to an abrupt halt when I realised at the last moment that I would not be able to compose a killer cover letter all by myself. Relying upon the professional acumen of the experts at MyAssignmenthelp.com, I was relieved when I received my completed cover letter including all the points that I so wished to highlight. Thank you for all the help, I can now apply for my dream job with confidence."
Erica, Web Designer
"I was looking everywhere for someone to help me with composing a cover letter since I am not that great with words and expression. What I received from MyAssignmenthelp.com after placing the order totally blew my mind, for it was impressively written and included all my suggestions and more. Thank you so much, guys. Keep up the great work."
David, Marketing Manager
"Coming back to work after a break of three years to look after my daughter, I was desperate to get cracking in the big companies because I knew I would be able to face the everyday challenges at work like a pro. However, I must give credit to the team at MyAssignmenthelp.com for helping me get back on my feet and land my dream job through a dazzling cover letter and resume combo that I got for a really great deal. Thank you, MyAssignmenthelp.com!"
Patricia, Architect
"The fabulous cover letter, resume and LinkedIn profile services that I availed from MyAssignmenthelp.com pleased me to bits. As for the resume and cover letter, I have received praise for the crisp composition style and formatting of information from everywhere I have applied for a job. I landed a pretty awesome job last week, and I owe this all to you guys. Thank you so very much."
Chris, Consultancy Associate