Save Time & improve Grade
Just share requirement and get customized Solution.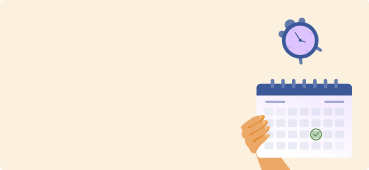 Planning To Study In The UK? Get Into Your Dream College With Our Complete Admissions Guide
Zara Williams
23 August,2017
Did you know that more than 430,000 students from the world over apply to UK colleges and universities every single year (Source: UCAS – Universities and Colleges Admissions Services)? And why shouldn't they? The UK boasts of some of the grandest, most prestigious universities in the world that almost every student would love to get into so that they too can get the chance to etch their names in history. From Oxford University to the University of Edinburgh, UK really has a lot to offer in terms of higher education.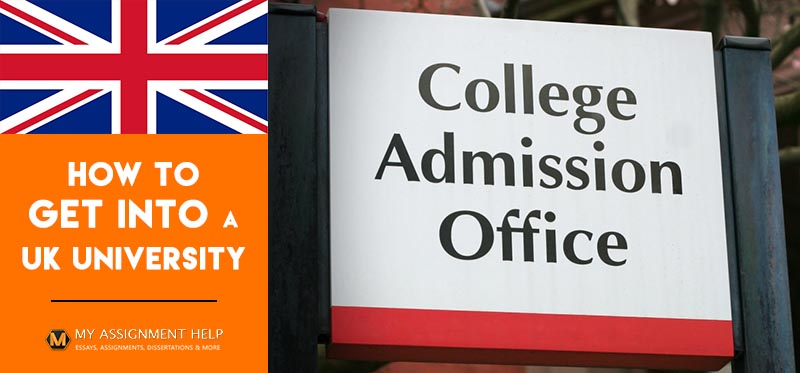 However, if you too are planning to be one of those 430,000 international students who manage to squeeze their way into one or the other renowned universities of the UK, you will have to prepare yourself for some hard work. Getting into UK colleges requires a fair share of toil, and it is certainly not something you can do without a guide. And this why both you and we are here - to discuss how you can make it into one of these esteemed universities. Below you will find a carefully prepared guide that will give you the lowdown on everything you should do to get admission in a UK university/college.
NOTE: This guide has been specially made for international students. For your convenience, it has been divided into different sections with clear sub-heads, so you get an idea of what is being discussed in each section of the guide.
Choose the type of Graduate Study Program
Before you even zero in on the program you wish to enroll for; you need to decide the type of graduation you'd like to pursue. However, we must mention here that this is only applicable to a master's program and not an undergraduate one, so you are safe there. Anyway, so if you are planning to pursue your master's degree in the UK, you will have to take your pick from 'research' or 'taught' program. The difference between the two lies in duration as well as intensity. Taught programs are usually a year-long with an intensive workload while research master's programs are 2-3 years and require you to research your field in depth, just like a PhD.
Pick a Suitable Course
You'll be spoilt for choice in this category. UK universities have a ton of interesting, conventional as well as bizarre courses on offer that you can choose from. The academic levels of each of these courses vary too, so you will have to decide if you want to choose from easy to advanced levels. Once you clear up the confusion of the particular course you want to pursue, it'll be time for you to make a list of potential colleges that offer the program you wish to enroll for. While choosing colleges, keep factors such as location, reputation, accommodation etc. in mind.
Check your Qualification Requirements
Now this is where the real challenge lies, where all the complexity begins and takes over. You will see that even though you only want to apply to one single course, the qualifications for that single one will vary greatly from university to university. If you are opting for a vocational or foundation course, you will not be asked about your academic qualifications. Rather, in this case, your work experience in your chosen field will count along with your passion for enhancing your knowledge. There might be exceptions though as for certain foundation courses, you may be asked to furnish documents of school level qualifications – mostly of the exams you gave when you were 16, or secondary school examinations.
However, for degree level courses that focus on academics, you will have to provide a concrete proof of your educational qualifications. For undergraduate programs, you will have to present your high school qualifications to meet the necessary requirement, and for postgraduate programs, you will need an undergraduate degree in a relevant course along with the school documents. Again, these requirements are basic, and there might be additional requirements that different universities consider for admission.
An important point here to remember is that you should be above 18 years of age if you want to take up a degree course in the UK.
Meet English Language Prerequisites
Meeting English language requirements is as important as your educational qualifications. UK is the birthplace of English, and you have to be proficient in it to stand a fair chance of studying in a university in this region of the world. To prove your competency in the language, you will have to clear standard English language tests such as IELTS 5.5, Cambridge First Certificate Grade B or TOEFL 550 points.
If by chance though, you fail to meet any of these requirements, you can still get admission in a UK university of your choice as many colleges offer English language courses that have been specifically prepared to help students for the courses they enroll into. So you may want to check the website of different colleges thoroughly to find out.
Give English language tests
If you do not have your English certificates in order yet and have checked that your university does not offer an English language course for the level and program you are applying to, you will have to appear for English language tests in your home country. The commonly accepted tests in the UK include the Test Of English as a Foreign Language or TOEFL, the English Language Testing System or IELTS and the Pearson Test of English or PTE.
You can appear for any of these tests – the choice is entirely yours. However, do remember that the format and result bands of each of these tests will be different. And that is not the only difference between them: the number of times you can take these tests is also on the test you opt for. For example, you can take the IELTS examination as many times as you want. As for TOEFL, even though there's no upper limit to the number of times you can take it, you will still have to give a gap of a minimum of 12 days between each retest. As for PTE, you will have to wait for your results to come out before you can reappear again.
The fee structure for each exam is more or less the same. For IELTS you will have to shell out £114, while for TOEFL it is £121. The rate for PTE is the same as that for IELTS.
Know How to Apply to UK Colleges/Universities
There are two ways you can apply to the university you wish to get into – one is through the UCAS (or the Universities and Colleges Admissions Services), and the other is independently on your own. In the latter way, you will have to apply to the college directly yourself, while in the former way, UCAS will take your application to the college for you.
Chances are that you will have to make use of the UCAS as most reputed colleges offering foundation or undergraduate degrees accept applications via UCAS only.
That said, the rules for international students are flexible, and if you wish to apply to only one single college, you will be able to apply directly without the UCAS acting as the intermediary. Moreover, if you are applying for a lower level course though in a small university, then too, you will not need to apply through the UCAS and can apply straightaway to the college. This also applies to postgraduate courses.
You have another option here, which you can make use of if the whole application process gets too overwhelming for you, and that option is making use of a local adviser. This adviser can be a member of staff at a college or school and hence, be able to guide you through the complicated processes of admission. Just keep in mind that it is likely for advisers to charge a fee for their guidance.
How to Apply Through UCAS
To apply directly to the college, you don't need to follow any specific set of rules apart from those mentioned on college's website. However, while applying through UCAS, the sole organization responsible for managing the admissions of students in the UK, you will have to keep certain things in mind.
UCAS will not allow you to apply to more than five universities in one go if you apply through a common application form. You will have to pay a minimum fee of £13 to apply for one course or £23 to apply for to apply for multiple courses and send out several applications. The payment will have to be made online, and you must fill out the form correctly, or you will have to file a fresh application and pay again. This is the process that UCAS follows of undergraduate programs.
Create a Checklist of the Documents you will need to Furnish
Once you start applying either independently or through the UCAS, you will have to keep a bundle of documents handy at all times. All universities will ask you to submit scanned copies of all of these documents along with your application:
Your 10th and 12th standard mark-sheets from school along with a copy of your bachelor's degree if you are applying for a post-graduate program. These copies should be attested before submission
A minimum of two reference letters written by professors/teachers who have taught you in the recent past
A minimum of two letters of recommendation from your previous employer who can give an accurate and in-depth account of your professional capabilities
A statement of purpose (SOP), which clearly outlines your reason for choosing the particular educational institution you are applying to and how you will be a perfect fit for it. You will need to write the SOP in first-person although your style of writing can be casual or formal
Your resume which gives a detailed yet to point description of your professional and academic qualifications as well as your achievements. You should also mention your achievements in extracurricular activities in your resume
Your application essay, if required by the university you have applied to. These essays too will have to be written in the first person and will serve as glimpse into your personality so make sure you are honest while writing them
Scanned scores of your IELTS, TOEFL or GMAT
Your detailed portfolio in case you are applying for arts and design courses as well as architecture programs
Any other certificates that display your skills, talents or proficiency in other fields at the state or national levels such as sports, theater, music or any other extracurricular activities
Proof of your funds, which are inclusive of loan documents, bank statements etc.
Prepare yourself for Common Entrance Examinations
To get into certain UK colleges/universities or to enroll yourself in certain degree programs, you will have to appear for entrance examinations. The most common of these exams are GMAT and GRE.
The GMAT or the Graduate Management Aptitude Test is a test you will have to take if you intend for an MBA or any other degree in management or business studies. The focus of this examination lies in testing your English, reasoning and mathematical skills.
The GRE or the Graduate Record Examination is a test you will only have to appear for if you plan to pursue a Master of Arts or Science degree. These days most business schools also accept GRE scores for admission purposes.
GMAT can be given as many times as you want if you maintain a gap of 30 days between each retest and do not exceed the limit of giving it 5 times a year. The same rule applies for GRE only the gap you have to give here is of 21 days.
GMAT is more expensive than GRE, and you will have to pay around £195, while for GRE it is around £146.
Wait for your Callback
When everything that had to be said has been said, and all that was to be done has been done, you will have no option left but to wait for your university to respond. There are three responses that you are most likely to receive, which include rejection, 'unconditional offer' and 'conditional offer.'
If you get an 'unconditional offer,' congratulate yourself as this means that your application has been accepted completely and that you will not have to fulfill any other requirements to be eligible for the course.
If you get a 'conditional offer' though that means that you will have to fulfill additional requirements in order to attend the course you have applied for. Generally, this includes the completion of your current course or getting an English language certificate by clearing any one of the exams mentioned above.
In certain situations, you may be asked to appear for an interview before you receive that much-coveted acceptance letter.
And that's it. That's all you need to know and do before you start applying for UK universities and get into the full swing of the admission season. Just make sure that keep an eye out on the important dates for form fill-up, form submissions and the like. Once you get your acceptance letter though, don't waste a moment in preparing your student VISA for UK as this can be a lengthy and tedious process. Even the guidelines for getting a student VISA for EU and non-EU students are different, so you might want to check up on that! As for now, we wish you good luck for the upcoming academic year!
Want To Increase Your Chances Of Being Selected By Writing An Impressive Admission Essay? Call MyAssignmenthelp.com now!
A crucial part of the admission process of UK universities is the college application essay. This essay can increase or decrease your chances of making into the college of your dreams. While you stay busy figuring out the rest of the admission procedure, you can entrust the responsibility of your application essay to us! Our experts will write the most stellar essay for you so that there's no chance of rejection! Plus, we will also help you out with any and every assignment you get after your classes begin. Our promise is an original, high-quality, plagiarism-free and affordable assignment. So call us now on +61-3-4000-0033 and avail of our help!
Was this article helpful?