Writing a stellar position paper can be a difficult task for many students. You need to conduct thorough research and choose an argument that you will defend. If you are struggling to write a stellar position paper, the blog will surely help you.
In this blog I am going to discuss the following points:
What is a position paper? It's Definition.
Characteristics of a position paper
Correct Position paper format
How to write a Position paper outline?
5 winning Position paper topic examples
Now let us get into the details of writing a winning position paper.
What is a position paper? It's Definition

Source: https://www.chambersofflavour.co.uk/what-is-it
A Position paper is a written piece that presents an arguable statement about a particular topic. It must demonstrate why you believe your stand is valid and worth listening to. A position paper takes part in the larger debate on the issue. You need to state and support your opinion.
While writing a position paper, it is mandatory to choose a side on a particular topic. You need to build up a case to defend your position or opinion. It is mandatory to use facts, statistics, and evidence to convince your readers that your position is the best among all.
Components of a position paper –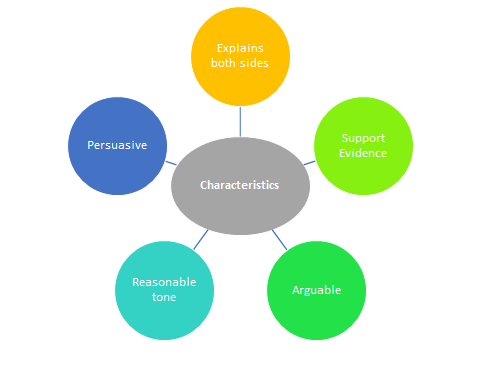 Figure 1: Components of a perfect position paper
Check out the components below that make a perfect position paper:
It must be persuasive.
It should assert an arguable claim.
It must explain both sides of the argument or the controversy.
It must contain reasoning and evidence to support the claim.
It should have a reasonable tone.
Correct Position paper format –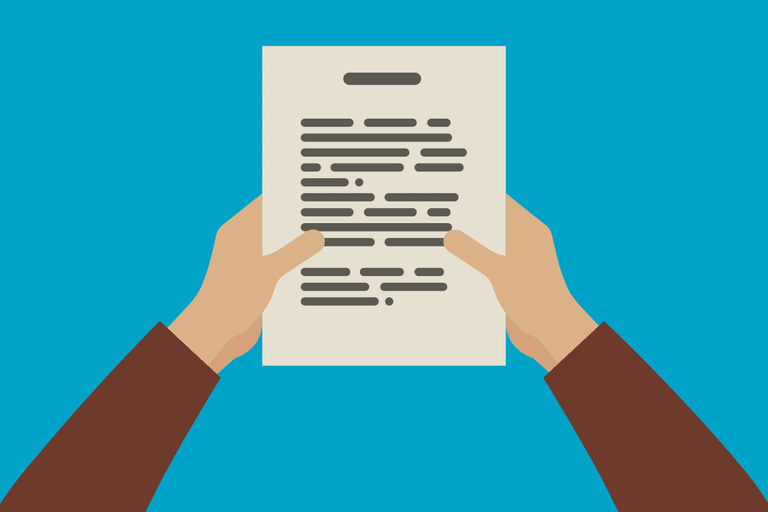 Source: https://www.writeneed.com/single-post/2017/09/18/A-Prescribed-Format-for-Thesis
After understanding the meaning of a position paper, now let us proceed to know the correct format of a position paper. Your teacher might provide you with a guideline for correct position paper format. In case you do not have a guideline, you can follow the below-mentioned format.
Choose the font size 12
Use Times New Roman font
Use a single inch margin
Keep the entire text single spaced
Write in paragraph form
Write maximum one page per topic
AVOID including graphs, maps, pictures, and charts. You can add statistics to the format (if applicable).
How to write a Position paper outline?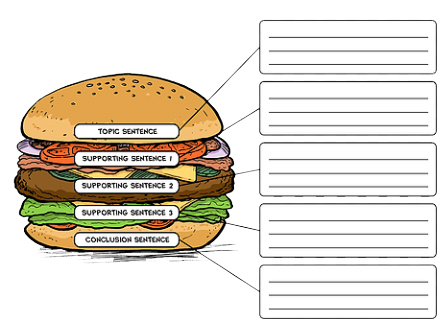 Given a choice between jumping straight into the water and writing a position paper outline, most of the students would choose to go for the first option simply because they find the second option to be extremely difficult.
As per the experts, outlining your position paper can actually save precious time. Let us know how to create a position paper outline.
Pick a topic – When you pick your position paper topic, make sure that it has many sides. If your topic is challenged, it must hold up a position. Therefore, before you select your topic, make sure that you do thorough research. Pick the one that you can defend. You can choose a simple or complex topic as per your wish, but make sure that your argument must be logical and sound.
Note: The topic must be controversial with two sides that can be argued upon.

Source: https://www.sfu.ca/cmns/130d1/WritingaPositionPaper.htm
Doing effective research is mandatory to determine whether there is enough evidence available to position your argument. For that, you need to understand your position paper topic and defend it. It is vital to consider the background information and the reasons behind each side. Make sure that you develop supporting evidence for both sides.
To get relevant information about your topic you can check reliable web pages with (.edu) and (.gov) extensions. You can visit your university library to find books, journals, magazines, etc. Look for peer-reviewed journals. Make sure you avoid self-published sources.
Note: Even after hours of research, if you find that there is limited information on your chosen topic, pick another topic.
Collect supporting evidence – Once you are clear about your topic, collect supporting evidence. Based on your findings, write down the reasons why you are considering taking (for and against). Look at both sides of the topic. Choose a position that can be easily defended based on the evidence that you have collected.
State the thesis statement – The first thing that you need to do once you gather your supporting evidence is to write the thesis statement. There are many ways to write a thesis statement for the position paper. One possible approach could be including both sides of the argument. For example: "Although school uniform will be expensive, they would ensure equality."
Here you can check the visual guide for writing a position paper.
Wondering how to write a position thesis statement?
Check out the table below for better understanding.
| | |
| --- | --- |
| Topic | School Uniform |
| Arguable Viewpoints | For or Against School uniform |
Table 1 Position paper topic
Collect a list of reasons to support a particular viewpoint.
Viewpoint
For School uniform
Against School Uniform
Supporting reasons
Saves money

Ensure equality

Expensive to buy

Eliminate free expression
Table 2 Pick arguments for/against
Write sentences that make your stand clear to your readers.
| | |
| --- | --- |
| For School uniform | Against School Uniform |
| A uniform policy ensures true equality and saves enough money. | A uniform policy can eliminate one's free expression and can be too expensive to buy. |
Table 3 Proceed with the slant
Write the introduction – Use the introduction to inform your readers about your point of view. It mainly has two primary goals. One is to identify the issue and the other to state your assertion. Begin your introduction with a strong hook – include everything that will grab your reader's attention. Keep in mind that you are writing a research-based paper. Therefore, make sure to write it in the third person.
Write the Body paragraph – The body of your position paper must consist of a minimum of three body paragraphs. Depending on your paper's length, you might decide to add more content. Make sure that each paragraph states the main argument to support your position. You can include statistics and quotes to support your argument. Do not forget to explain why your point of view is valid.
Conclude your position paper – Write a strong conclusion that restates your position. Stress the importance of your thesis. Sum up your argument on a high note.

5 Winning Position paper topic examples
Once you are clear about how to write a position paper, it is time to check out some winning position paper topics. A few of them are listed below.
Gender and racial discrimination
Border security
iii. Anti-smoking advertisements
Media coverage on elections
Recycling goods
Check out position paper template here.
If you have any other insights on what makes a stellar position paper, share with us in the comment section below.
We would love to hear from you.
Struggling to write a position paper?
Get in touch with experts at MyAssignmenthelp.com
Writing a position paper is not that easy. If you are struggling to write a winning position paper, we are here to help you. MyAssignmenthelp.com is a leading academic writing company, serving students since 2007. We have catered to the needs of students from Australia, New Zealand, Canada, the UK, the USA, the UAE and many more.
Our experts have years of experience in writing stellar position papers. You can even ask for a sample position paper from our experts.
Check out the amazing features of hiring our subject matter experts.
Original position paper – Every position paper we deliver is original. They are written in compliance with your guidelines.
High quality position papers – All the position papers we deliver to students are based on credible sources and are quality approved by our experts.
No copied material – There are no traces of plagiarism in the papers. We have a strict policy against plagiarism.
Timely delivery of the papers – Our experts maintain strict submission deadline. We have a success streak of delivering 917184 orde
Hire our position paper experts today! Visit our website and go through our position paper samples for free.