Save Time & Excel Academics
Share your requirements & connect with top tutor !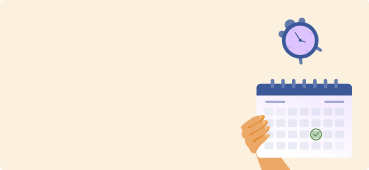 Understanding the Role of Spatial Order in Framing Exemplary Assignments
Henry Lee
13 November,2018
Are you struggling to understand the role of spatial order in assignments? Well, to begin with a brief introduction that can help you understand the spatial order definition, it is to be mentioned that spatial organization is a form of text structure, which is organized in accordance with space and location.
If you need to explore the format further by delving deep into the technical aspect of the same, here's everything you should know. Keep reading this informative blog and explore things you haven't known till date.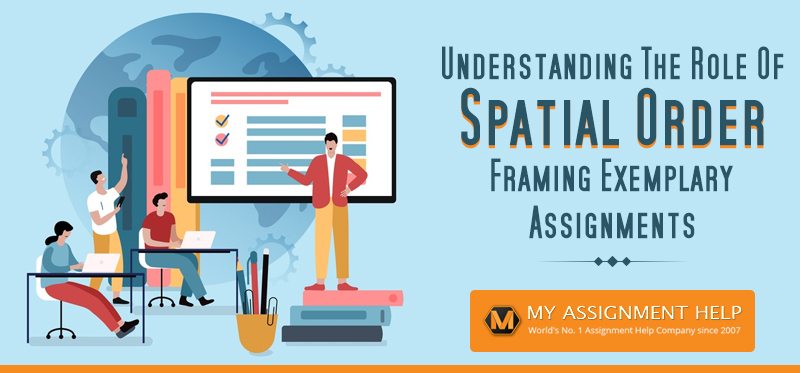 What is Spatial Order? The Bigger Picture
The functionality of spatial order in a composition is pretty significant. The primary purpose of spatial order in a composition is to present the details regarding a particular subject matter in terms of its location. Here's an example of a composition that can define spatial order for you. Have a look:
On my table, there is a laptop, wireless keyboard, a mouse and a pen stand. There are also other things kept on it, including a coffee mug and a bottle of water. There's a Bluetooth speaker at the left corner of the table, playing contemporary rock music.
The aforementioned spatial order example talks about the location of the objects, and gives us a clear idea about it in the form of a constructive writing. To explain further, the primary purpose of framing a paper in spatial order is to describe all items in accordance with their physical order and location.
There is one simple explanation to the question "what does spatial order mean?" It is nothing but a set of words nicely arranged and formed into paragraphs, that help readers with a visual cue, regardless of the fact whether it's a real-time scenario or something entirely in the reader's head.
How to Write a Paragraph in Spatial Order?
Now that you are already aware of spatial order and its meaning, it is time to accumulate knowledge that can help you to form an idea regarding the essential steps to be considered while writing a paragraph in a spatial order. Here are a few suggestions to help you gain an insight. Simply take a look at the same and try to follow the steps in order to compose paragraphs in a spatial format.
Choose a compelling topic: Since spatial format in a paragraph is linked to the physical existence and location of the subject matter, you need to be quite careful while choosing a topic. It has to be compelling and reasonable in terms of forming paragraphs in a spatial format.
State examples in between the composition: Since visual cue is the primary element of concern in every composition written in a spatial format, you got to state examples in between the paragraphs to help your readers visualize the scenario you are trying to talk about.
Use signal words to express your thoughts: Signal words are nothing but words and phrases that link your ideas and make your writing more coherent in nature. Spatial order and signal words go hand in hand. Moreover, using signal words in a spatially formatted paragraph is always a nice way to help your readers follow your thoughts and form an idea of the scenario you're trying to depict.
Keep it personal and self-explanative in nature: While composing a paragraph in spatial format, it is important to maintain a personal tone. You need to describe all items and subject matters in a visually explanative way and add a personal tone to it, in order to make the composition look all the more compelling.
Revise the paragraph carefully and make necessary changes: Once you are done composing the entire paper, it is critical to evaluate the passage closely and revise it thoroughly. You may like to add a couple of more words to make the composition visually appealing. In case there are contextual errors in the paper, a careful revision can save you from ruining all efforts which you have put in to form a spatially organized paragraph.
More about Spatial Order Definition
While the aforementioned sections will help you to get a concise idea about the spatial order definition, here's more to it. At times, the writer may feel confused about the slants to be taken while forming a passage in spatial order. Below are the ways in which spatial organization is used in writing:
The writer decides the subject matter that needs to be talked about first. The most important situation or the primary scene is included first.
Once the initial details, situations and scenes are organized and included in the passage, it's time for the writer to describe all the elements in a coherent manner.
The use of transition words finally comes into play when the writer is required to establish logical relationship between the details used and the scenes explained.
The idea is to allow your readers to connect to the composition and visualize the details you are including in the passage. This makes logical explanation by linking the relationships of the details in a self-explanatory manner.
Tussling to Master the Art of Composing Paragraphs in Spatial Order? MyAssignmenthelp.com Has Got You Covered
We've got good news for you! MyAssignmenthelp.com has created a resourceful team of excellent writers to help all students who are struggling to compose paragraphs in a spatially organized format. Being an integral part of the online assignment writing service for the past many years has made us confident, focused and dedicated to helping students receive nothing but the best paper writing solutions. Now, that you are struggling with an intricate assignment that asks you to include all details in a spatially organized order, feel free to buzz us during any time of the day, and always stand a chance to make a striking impression on your professors.
Our in-house writers are dedicated to composing assignments and know how to come up with logically enriched and compelling explanations of all the details that they will include in your paper. From using transition words in between the sentences and linking the details coherently, from revising the composition thoroughly to rectifying all contextual flaws on time; we are available to help you with the best assignment assistance.
In addition to helping students write brilliant assignments in spatial formats, our experts are equally diligent in composing technically accurate dissertations, coursework, case studies, thesis papers, essays, homework and more. Moreover, you will get to enjoy some additional perks and helpful after-sales services to solve the remaining dilemmas in no time. Don't believe us? Here's what you need to take a look at:
Availability of more than 4,500 scholarly writers.
Assignment help for all subjects.
100% plagiarism-free assignment solutions
Informative and helpful assignment samples available for free
Smart and interactive live chat portal
Multiple revisions for free
Super-fast delivery on time
So, look nowhere else and choose to hire our experts. Allow the professionals at MyAssignmenthelp.com to assist you with reliable assignment writing support.