Save Time & improve Grade
Just share requirement and get customized Solution.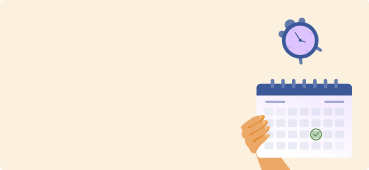 6 Steps to Write Your First Business Research Paper
Mark
22 May,2015
How to write a business research paper is a common concern among students who are new to the task. You need to adhere to the business research paper format and abide by the business research paper outline suggested by your university.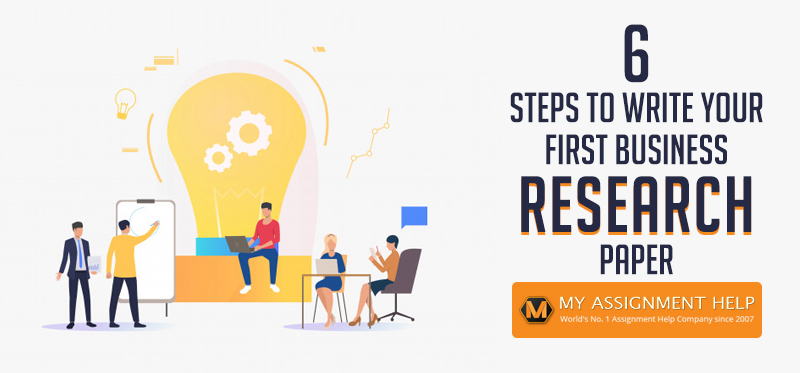 In this blog, you will learn to write your first business research paper in six easy steps.
Step 1 – Choose a topic
Before you begin writing your business research paper, choose a good topic to write about. Choosing your topic is the first and the most crucial step while writing a business research paper. Since it is a business proposition, your topic should be something that will allow you to provide a significant amount of detail.
Before picking a topic, make sure that there is enough information available about the topic. Also, ensure that the topic is new and unique, so that it helps you to come up with fresh opinions. Remember to pick something you love. Writing on a topic that piques your interest will make it more likely that you will be successful in writing an unmatched business research paper.
Here are some essentials to consider while choosing topic for Business Research paper:
Ensure that topic is according to the assignment requirement.
Choose a topic of interest
determine the scope of the selected topic
Step 2 – Collect relevant information
Once you are done with selection of topic, it is time to begin with the research. For the research, you can take help of books, journals, encyclopaedias, articles or web pages. Make sure that you look for authentic data from professional sources which offer valid research material for your business research paper. You can visit a library to get relevant information.
You can even look online. Choose websites that are authentic. You can pick sites that end with .edu, .org or .gov. These site extensions contain information that is safe to use.
Some of the most relevant sources that you can refer for Business Research paper drafting are
Note: Never rely on 1 or 2 sources. Use a minimum of 5 sources to derive sufficient information. Try changing the search query often to find different search results for your topic.
The following research you need to conduct for eliciting all important information for your paper
Background Research
Scope of application of topic in the industry
Volume of reference materials that can be obtained both offline and online
Facts, Figures, data related to the topic
Research on similar or related researches going on in the industry.
Step 3 –Create a business research paper outline
Once you gather relevant information about the topic you have selected, it is time to create a business research paper outline. Outlining the business research paper will help you to efficiently organise your data. Outline of a business research paper is the rough draft that can be modified. It will act as the basic roadmap for the rest of your research paper.
At the time of outlining your ideas, make sure you put them in a specific order. Place the strong points at the beginning of the business research paper outline, with the more average points placed at the end. You can spread out your main ideas over many paragraphs as you deem necessary.
Take your time to create a business research paper format. Depending on the formatting guidelines, you might have to organize your paper in a specific way. Most of the professors will instruct on how your Business research paper outline should be structured. Your business research paper might include an introduction, literature review, methods and procedures, discussion, and conclusion.
Step 4 – Begin writing
Now, it's time to begin writing. Start by writing the main points of your paper and support them with evidence. Make sure that you don't include points that cannot be supported by facts from your research. Try to avoid long quote in your business research paper. If needed, try to paraphrase and analyze it in your own words.
Write a conclusion that briefly summarizes your research and provides a sense of closure. It is better to write the conclusion before the introduction, since it is easier to write it when the evidence is still fresh in your mind. You can easily re-word these ideas in the introduction later.
Step 5 – Cite your business research paper
Citing a business research paper is essential to avoid non-credited use of other's works and avoid plagiarism. It is essential to be aware of the business research paper citation format that your university uses. Depending on the research topic and your field of study, you have to use different styles of business research paper citation format. Some of the business research paper citations followed by universities around the world are APA, MLA, Harvard, Oxford, Chicago, etc.
Myassignmenthelp.com provides appropriate citation generator for referencing various business research papers. Visit : https://myassignmenthelp.com/apa-referencing.php
Step 6 – Proofread thoroughly
Your ultimate goal is to craft a perfect business research paper and elevate your grades. Therefore, make sure that you proofread your business research paper thoroughly before handing it over to your professor. You can take help of the spell-check tools, the grammar check tools and check the paper via the plagiarism detecting software.
Once you complete writing your business research paper, wait for a few hours or days before proofreading. It is proved that if you do not go through your writing for a few days, buy a research paper or you can check it with a fresh eye.
If you are writing your first business research paper, the task might seem to be daunting in the beginning. With proper planning and organisation, 'how to write a business research paper' will not be a concern for you. You can make the process easier for yourself by following the guidelines mentioned above.
Are you unable to craft your business research paper? Hire the professionals of MyAssignmenthelp.com
If crafting an A grade business research paper troubles you or following the business research paper format is causing too much hassle, then log on to MyAssignmenthelp.com and get in touch with our experts. We have a team of experts to help students who are struggling to write the best business research paper in a spatially organized format. Our paper writers follow the university guidelines and create the best business research paper outline.
We have more than 5000 PhD experts who have successfully delivered around 971024
orders over a decade. Not only business research paper writing, but our experts also assist students with more than 100 research paper subjects.
Here are the perks of choosing our services:
Quality research papers– Our experts write all the business research papers from scratch to maintain the originality and quality of the paper.
100% original content– We pass each of the business research papers through the reliable plagiarism detecting software – Turnitin to check plagiarism of the content. You can even get Turnitin reports on request.
3. On-time delivery of the tasks– Our professionals make sure that every business research paper is delivered within the promised deadline.
Unlimited free revisions– In case you are not satisfied with the quality of the content, you can ask for revisions. Our writers make sure to revise your contents as per your requirement.
Research papers at an affordable price– We have a fair price policy with no hidden charges. You can get the papers at the most affordable rates.
Round the clock online assistance– Our student support team assists students 24*7 . You can contact us over the phone, drop an email or put your queries in the chat box.
Do not waste your time. Hurry up and hire the expert at MyAssignmenthelp.com right now!
Was this article helpful?