Save Time & Excel Academics
Share your requirements & connect with top tutor !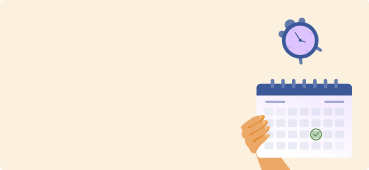 A Delicious Way to Use Social Media Marketing
Mark
10 November,2014
Delicious may sound old school today. Also, it may be quite easy for the users to overlook Delicious due to other, more interesting social media hubs like Twitter, Pinterest, Facebook and so on. Though Delicious was acquired by Yahoo, AVOS, Delicious Media and then Pinboard simultaneously, it didn't lose all its charm.
Delicious was a social bookmarking web service for storing, sharing, and discovering web bookmarks. It was an extremely renowned social bookmarking website used by numerous Internet users like common people, search engine optimizers and even marketers. Every marketer knows very well that if they need to project their business brand on Internet search engine results, then reputed social bookmarking sites like Delicious cannot be neglected at any cost.
Advantages Of Using Delicious For Your Business:
Delicious is considered as a crucial online platform for marketers apart from StumbleUpon where they can publicize their business brand immensely. If Facebook is the most famous social networking site, then Delicious is one of the most popular social bookmarking sites over the Internet today. It extends a lot of benefits to the businesses using it. Here's a list of the main advantages that a business can enjoy using Delicious:
Offers a myriad of extra tools:
There are a lot of social bookmarking sites on the internet but Delicious stands out from the crowd. That's because it offers a pool of extra tools. Its offerings include their official toolset and third-party applications built on their API. Marketers can utilize this added advantage to meet all their business requirements in a better manner so as to achieve new heights of success.
Allows meaningful collaborations:
Delicious allows workgroups to store and share useful and enticing links collectively. This can help share ideas, designs, features, and stuff when you are planning to design a new website.
Filters content:
Delicious uses tags and stacks that help filter out relevant content from the irrelevant one. This amazing social bookmarking site readily acts as a filter when you have to differentiate important information from a heap of random data.
How to Leverage Delicious
Leverage its marketing aspect:
There's one thing that's similar between Facebook and Delicious; You can make friends and friends can help share your bookmarks. Both these platforms allow your friends to influence the popularity of stuff that you find worthy of sharing. Higher the popularity of your bookmark, higher are your chances to achieve front page status. So, make it a point to share your links with your friends on Delicious.
Consider it as a source of content discovery:
As a matter of fact, Delicious is known to have the best kind of content contributed by highly-knowledgeable bloggers. In other words, this social bookmarking platform is considered home to the crowd that knows quality. Moreover, its features like tags and stacks only make this platform a reliable source for content discovery.
Use trending tags:
As mentioned above, tags and stacks play an important role in the functioning of Delicious. So, using tags that are in trend and is shared by a majority of users can help reach out to a larger audience. You can use Delicious's tag cloud feature to find buzzing tags and hence provide people what they like at that particular moment.
Make use of the Delicious button:
Using Delicious button on your site makes it easy for the people to bookmark your pages. When people discover some useful information on your website, they'll feel like bookmarking it. Now, when you make it easy for them to do so, more and more people tend to bookmark your pages, thus, increasing your chances of getting on the popular page.
Indulge in a bit of self-promotion:
There's nothing bad in self-promotion. In fact, when you enable users to see your business through someone else's perspective, it makes your product more inviting. So, in order to make your business more reliable, you can simply tag info that bears your company's name.
Examples:
An interesting example of Delicious for business marketing is sharing Delicious bookmarks on other social media platforms. Marketers post bookmarks over Delicious site with public view settings instead of private, thereby allowing more number of visitors to the site to see them. Sharing these publicly visible Delicious bookmarks on other social media platforms allows instant and wider outreach to their relevant audience.
Another interesting example of Delicious is using qualitative content in blogs whose links can be boosted on Delicious. If the links on this SBM site point towards relevant content that represents the brand, then members of the site will surely reciprocate.
Why Students Require Help While Writing On Delicious:
If marketers want to display their brand's website and related profile page links to people then Delicious SBM site is the right place. Not just marketers, even students pursuing a degree in marketing need to have a considerable amount of knowledge about social bookmarking sites like Delicious. That's because they get tough assignments based on these platforms. When given assignments regarding Delicious, students and marketers can refer to the following books:
Social Marketing: Business Marketing Online with Social Media by Liv Montogomery (Published by AudioInk Publishing – Year 2011).
icio.us Mashups by Brett O'Connor (Published by John Wiley & Sons – Year 2007).
However, there's a high possibility that students find it difficult to work on such assignments. Reasons may vary from unfamiliarity of Delicious or lack of understanding of its working.
How Myassignmenthelp.com Helps Writing On Delicious As A Business Marketing Tool
Myassignmenthelp.com has got an army of highly knowledgeable writers who can readily provide quality content related to Delicious and its various sub-topics. Here is how they can help the students out:
If students get tense during their homework or are unable to complete their assignment on time for getting stuck with Delicious-related issues like URL Bookmarking, then they can contact our expert writers to explain them the concept.
Our talented group of expert writers is always there to assist students with their essay task or dissertation project related to Delicious business marketing topics like bookmark meta data tagging.
These writers are very punctual. They take deadlines seriously and make sure that every paper is delivered well in time so that students can be satisfied before they submit their work.
Other Services Provided By Myassignmenthelp.com To Students Of USA, UK and Australia
There are numerous other writing services that our expert writers at myassignmenthelp.com have to offer to students. Take a sneak peek at some of these services:
We specialize in dissertation writing service along with custom essay help on marketing topics.
We also provide homework help and case study help based on topics like print media marketing etc.
Myassignmenthelp.com is one of the most loved academic writing services that takes it's users academic goals and career objectives seriously!