Save Time & improve Grade
Just share requirement and get customized Solution.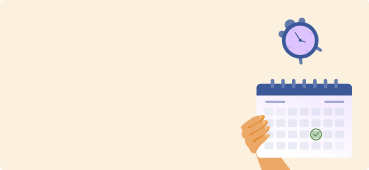 A Quick Guide to Using Tumblr for Business
Mark
12 November,2014
Tumblr is a micro blogging and social networking website that allows users to post multimedia and other content to a short-form blog. It was found by David Karp and is owned and managed by Yahoo Inc. The speciality of Tumblr is that it enables its users to post and share their blogs publicly or even privately among a particular audience. Such unique and flexible features have made Tumblr as a popular blogging platform in nations like the US and Australia. Even marketers are getting attracted to the use of Tumblr. Users can follow other users' blogs. Bloggers can also make their blogs private.
How Tumblr Can Be Used As A Business Marketing Tool?
Tumblr has immense potential to provide new heights of achievement to any business. It is a social media platform where marketers can flaunt their brands to an energetic audience, relevant to their business. Tumblr is used largely by students and youth, so the brands have a higher chance of online recognition if the companies' relevant posts attract Gen X. Here's how marketers can use Tumblr to benefit their business.
Create a solid first impression:
As they say:
The first impression is the last impression.
In order to reach out to your target audience and appeal to them, you first need to create an unforgettable impression. In order to accomplish this, start by choosing a page design that stands out from the crowd. Tumblr offers a pool of themes to choose from. Depending upon your budget and your image, you can either choose a free or paid theme for your page. The basic idea is to make your page so enticing that people love to visit it.
Make use of trends:
Tumblr has a dedicated page that displays the most popular blogs, topics, and posts. That particular page can prove to be highly beneficial for your business. All the trending topics displayed on this page can be used as ideas to get inspired for better marketing. All you have to do is observe the trends, identify the ones that are most relevant to your business, and inculcate the most popular ones into your content.
Encourage active engagement:
It's a no brainer that a business needs to be active on any social media platform if it wants to create a deep impact. However, when it comes to marketing using Tumblr, one should not only stop there. Make sure that you encourage active engagement. For this, you have to understand that your users are ever ready to be featured on your blog and be a part of your promotions. So, you can give them an opportunity to be a part of your promotions by featuring their selfies, videos or text that show what they feel about your products. You can either reblog their posts or simply enable them to submit their videos or text using the Submit feature of Tumblr.
4. Reblog:
Whether you believe it or not, reblogging can help you up your Tumblr game in the long run. You can reblog anything that varies from trending news related to your niche to an informative piece of content to a funny meme that relates to your product or service. remember, listening and curating are key to engaging your followers on social media platforms including Tumblr. You can follow the most influential people in your niche, see what type of posts they use to keep their audience engaged and reblog all such stuff.
Share community-oriented content:
As a matter of fact, Tumblr users are very community-oriented. So, sharing relevant and quality content is not enough. You have to create your content in a way that it is community oriented so that different communities on Tumblr can relate to what you have to say. Your content should be balanced between a community and business-specific material to reap maximum benefit.
So, that's how you leverage Tumblr to stay ahead of the competition in this lucrative market. Apart from these strategies, here are a few examples to show you the usage of Tumblr for business:
Examples:
An example of Tumblr for business marketing is the usage of its Innovative Posts feature for posting details about the brands on the site. When members on the site find the brand's posts interesting and catchy, they share them with other members, thus leading to a chain system of advertisement.
Another example of Tumblr marketing is the use of HTML codes within the blog posts. If marketers want they can set hyperlinks — that connect to their brand website and other social pages — within the HTML code of the blog posts on Tumblr. They can further tag relevant portions on these blog posts for better tracking on Tumblr as well as through search engines.
Marketers who are willing to make the most out of this amazing business marketing tool can refer following textbooks for a better understanding. Using these books, marketers can successfully attract a young crowd towards their brand. Apart from this, students pursuing a Masters degree in business and marketing can also use these books to gain knowledge about Tumblr and its benefits for business. Here's a list of the best sources:
How to Make Money Marketing Your Business with Tumblr by Scott Bishop (Published by Pearson Education – Year 2011).
TUMBLR FOR BUSINESS: The Ultimate Guide by Gabriela Taylor (Published by Global & Digital – Year 2013).
How Myassignmenthelp.com Can Help In Writing On Tumblr As A Business Marketing Tool?
When it comes to marketing students, making assignments on topics like Tumblr as a business marketing tool can be quite difficult despite all the available resources. Failing to submit assignments that are not up to the expected quality can negatively affect their grades. That's when they need someone to guide them through all the chaos.
Myassignmenthelp.com is one such amazing service that helps students stuck with any such problem. The talented writers at myassignmenthelp.com can provide help to students in the following manners:
Our writers can provide a well-written, edited and proofread work to students regarding their dissertation project or case study on Tumblr issues like Tagging.
Students can expect plagiarism-free work from our writers for their essay task or homework on Tumblr topics like Private Blogging.
Students can be assured of a 24*7 live help whenever they have a query regarding their assignments.
Students can further be assured of a timely-delivery of requested work and on-time submission of their assignments.
Our team at Myassignmenthelp.com is determined to help students achieve their academic goals with utmost ease. We are ready to go above and beyond so that you can secure a bright career!
Was this article helpful?