Save Time & Excel Academics
Share your requirements & connect with top tutor !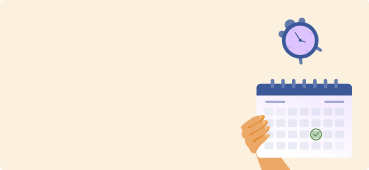 A Brief Analysis of "Cathedral" Short Story
Mark
24 December,2020
Raymond Carver is known for his distinct writing style, which uses a strong, minimalist approach. In fact, critics often compare his style of writing with the same of Ernest Hemingway and Anton Chekhov. Carver liked to build his stories around blue-collar, middle-class people facing the harsh reality, disappointments, and small revelations in their ordinary lives.
Cathedral, the short story, is often regarded as Carver's best story. It is, in fact, one of the favourites of the author. Unlike his earlier stories, Cathedral ends on a more optimistic note. The most striking thing about Cathedral is its simplicity of language. Such a narration from the perspective of a simple man creates an impression of truthfulness.
Cathedral Short Story Summary
The narrator mentions that his wife's blind friend, who has recently lost his wife, will be spending the night at their house. The narrator exclaims that he is not happy about this visitor, and he finds the man's blindness to be unsettling. He further narrates that his wife met the blind person ten years ago when she worked for him as a reader to the blind in Seattle. He mentions that on the last day of her job in Seattle, the blind man touched her face, and she wrote a poem about that experience.
The narrator further describes his wife's past. She married her childhood sweetheart and became the wife of an officer. Her life, however, was unhappy, and she tried to commit suicide one night by swallowing pills. Luckily, she survived. She stayed in touch with the blind person by sending audiotapes to each other throughout her marriage, and she shared everything with the blind person on tapes.
The narrator mentions that his wife once told him to listen to one of the tapes sent by the blind man. They started listening to a tape but were interrupted before the narrator could hear anything about himself. The narrator suggests taking the blind person bowling, but the wife reminds him that her friend has just lost his wife, Beulah. She also tells the narrator that if he loves her, he will welcome the blind person into their home.
The narrator asks his wife if Beulah was "Negro," to which his wife asks him whether he's drunk. She then tells him more about Beulah. Beulah took the job of the blind man's reader when the narrator's wife stopped working for him. They got married eventually. However, Beulah died from cancer after eight years of their marriage. The narrator thinks to himself how awful it must have been for Beulah to know that her husband could never see her. He further speculates that she could have worn anything that she wanted.
Later, the narrator's wife goes to pick up her blind friend at the train station while the narrator waits at the house. When they come home, he sees his wife laughing and chatting with the blind person as she leads him to the house holding his arm. The narrator finds a full beard on the blind man to be somewhat shocking. The wife introduces her blind friend, Robert, to the narrator. They all settle in the living room.
The narrator asks Robert about what side of the train he sat on, to which Robert answers that he sat on the right and also tells him that he had not been on a train for years. The narrator mentions that his wife looks at him but does not seem to like what she sees. The narrator says that he has never known a blind person. He also describes Robert's appearance and what he is wearing. The narrator finds it strange that Robert does not wear dark glasses. He wishes Robert would wear them since his eyes look weird and point towards strange directions. He then pours scotch for all three of them and further talks about Robert's trip.
After seeing Robert smoking several cigarettes, the narrator says that he did not think that blind people could smoke. They sit down for dinner and eat heartily in silence. The narrator admires the way Robert handles utensils and his willingness to use his fingers at times. They eat so much that they are dazed. After finishing dinner, they go back to the living room for more drinks. The wife and Robert talk about the things that have happened in the past 10 years, while the narrator tries to join the conversation occasionally.
The narrator gets to learn that Robert and Beulah used to run an Amway distributorship, and Robert is a ham radio operator. When Robert asks him questions, the narrator only gives short responses. The narrator then turns on the TV, which irritates his wife. She then goes upstairs to change clothes and takes a long time to come down. Meanwhile, the narrator offers Robert some pot, and they smoke a joint. The wife joins them after a while when she comes back. She tells them that she is just going to sit there on the couch with her eyes closed but immediately falls asleep.
The narrator changes the channel and asks Robert if he wants to go to bed. Robert replies that he will stay up with the narrator so that they can continue their chat. The narrator tells him that he likes Robert's company, and he and his wife never go to bed at the same time. As they continue their conversation, they find a program about the Middle Ages on television. In fact, there is no other program on TV. However, Robert tells the narrator that he likes learning new things.
When the TV narrator does not explain what is happening in the TV video, the narrator tries to explain to Robert about what is happening in the video. The TV narrator starts to talk about cathedrals, as the video shows different ones in various countries. The writer then asks Robert if he has any idea about the appearance of a cathedral. Robert says he does not and asks the narrator to describe it to him.
The narrator tries to describe a cathedral to Robert, but he realises that he is not very good at explaining things to a blind man. Robert asks the narrator if he is religious, to which the narrator says that he does not believe in anything. He adds that he cannot describe cathedrals because cathedrals are meaningless for him.
Robert asks the narrator to find a piece of paper and a pen. Then they sit around the coffee table, and Robert asks the narrator to draw a cathedral and puts his hand over the narrator's hand to follow the movement of the pen. As the narrator draws a cathedral, he gets wrapped up in what he is doing. His wife wakes up and asks what is happening right now. Robert answers that they are drawing a cathedral. The wife fails to understand it as she missed the context.
Robert asks the narrator to close his eyes and continue drawing, and the narrator follows the same. After a moment, Robert tells the narrator to open his eyes and see what he has drawn. However, the narrator does not open his eyes. Even though he knows that he is in his own house, he still feels like he is nowhere. He then tells Robert, "It's really something."
Cathedral Short Story Analysis
In this short story, irony takes center stage. The narrator, who ignorantly despises blindness, is oblivious to the limitations of his own sight. Even though he can see with his eyes, he does not realise the limitations he has put on himself and how they keep him from experiencing or wanting greater things in life.
In Cathedral, we learn that the narrator has a judgmental mindset and had some preconceived notions about things. He mentions that a full beard on Robert startles him, and he did not know that blind people could smoke. What we also get to know is the fact that the narrator thinks of himself as superior to Robert because he can see everything while Robert cannot.
The narrator assumes that because of blindness, Robert is unable to make a woman happy. He believes that people like Robert cannot have any kind of normal life. He is certain that the ability to see is all that matters, and he does not put any more effort into seeing anything beyond the surface. That is the reason why he does not even know his wife that well.
On the other hand, Robert cannot see with his eyes, but he can see on a much deeper level than the narrator. He cannot see the narrator's wife, but he understands her more deeply than the narrator because he listens. It is quite evident in the story that the wife has a lot of say and has spent the past ten years sharing those things with Robert through the audiotapes she sends him.
Every character in this story finds insight and meaning in their experiences through drawing, poetry, and storytelling. The narrator mentions that his wife writes a couple of poems every year to mark the events which were important in her life. The narrator does not like them, but he does admit that he might not understand them.
The narrator gains insights into his own life when he draws a picture of a cathedral with Robert. It is the first time he gets greater knowledge and a deeper understanding of himself. In fact, Robert also gains insights from the drawing. He may not visualise what the narrator drew, but he does share the experience of the narrator's awakening. The narrator's simple act of retelling the story of his epiphany allows him to make sense of his newly discovered understanding.
In conclusion,
Cathedral is a story where we get to witness the difference between looking and seeing. We also learned how it only takes a moment to change a person's view of the world. Even though it reflects some aspects of the author's personal life, he was able to treat the story brilliantly.
Need More Assistance on the Analysis? Get It from Our Professional Experts
If you haven't written a literary analysis before, it can be a bit challenging for you to do it even if you have the necessary data. In such cases, you can consider availing the writing support from the experts at MyAssignmenthelp.com. It is one of the leading academic writing companies on the internet. And every time you avail the necessary writing service from the website, you get to enjoy a number of additional benefits, including –
Error-free, well-structured content as per your specific instructions
On-time delivery of the solution even under tight deadlines
Affordable pricing with great deals and discounts
100% plagiarism-free content with an on-demand report
24x7 active customer support with instant response
Complete privacy of the client's personal data
Safe and secure payment gateways to ensure hassle-free transactions
PhD-qualified experts with brilliant writing skills for your service
So, why are you still waiting? Place an order with MyAssignmenthelp.com today and receive a neatly-drafted literary analysis of your preferred literature piece today.