Save Time & improve Grade
Just share requirement and get customized Solution.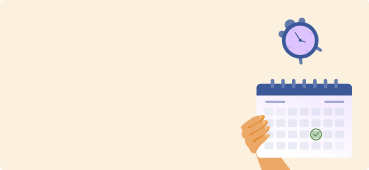 Everything Engineering Students Need To Know About CDR
Mark
08 September,2017
Australia is not only the land of golden beaches and happy-go-lucky kangaroos, but also a place where students flock to in hoards in order to receive quality education and a satisfying job thereafter. In fact, according to a survey carried out by the Wharton School of the University of Pennsylvania and BAV Consulting (the brand strategy firm of the Y&R Group), Australia ranks number four in the 2017 Best Countries for Education list. This says a lot about the quality of education you can receive from Australian school and universities.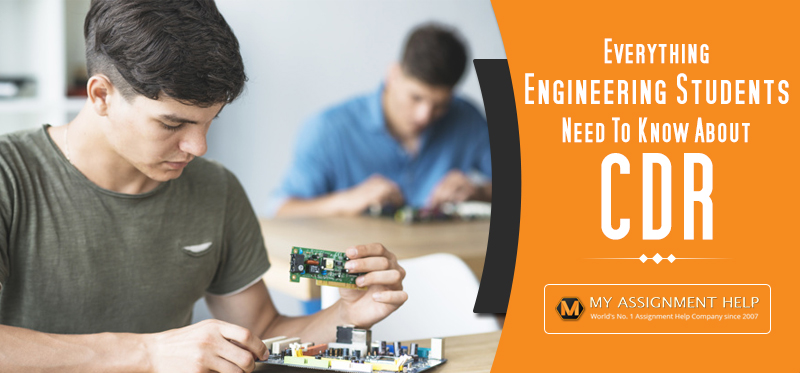 One of the most popular courses in Australia though is engineering. Thousands of students come every year to the country to study engineering in reputed universities such as the University of Melbourne, the University of New South Wales and the University of Queensland (some of the top institutions for engineering in the country). While getting into colleges entails a straightforward process, getting a job thereafter can be difficult. You will have to prepare something called CDR, which is an acronym for Competency Demonstration Report.
So if engineering is your passion (as well as your qualification of course) and Australia is your dream career destination, then you absolutely need to know about CDR. In this blog, you will find absolutely everything you need to know about this report.
What is CDR?
While we have already told you that it stands for Competency Demonstration Report, CDR is a lot more than just an acronym. CDR is not applicable for native Australians and is only required if you are an immigrant from a nation, which is not a signatory or a member of the Sydney Accord, the Washington Accord or the Dublin Accord. In essence, this report is a combination of a group of documents that are meant to display your engineering skills as well as your knowledge of the English language. The Institute of Engineers Australia is the one in charge of CDRs.
CDR is mandatory, and if you wish to immigrate to Australia as an engineer, you will have to make sure that your report is in full compliance with the specifications laid down in the Migration Skills Assessment booklet published by the EA or Engineers Australia – the association responsible for the hiring of migrant engineers in the country.
A typical CDR consists of the following documents:
The application form CDR
A self-signed and attested copy of your report clearly stating that your report has been exclusively written by you
Scanned and attested copies of your academic record
A copy of your CV
CPD listing or Continuing Profession Development listing
Your English test results, preferably IELTS
Career Episode Reports or CERs – 3 of them
A summary of your competencies and abilities based on your CERs
Each of the above documents should be valid and in order, if you want to get through. The failure of submission of even of them can lead to your application being rejected.
The other documents you need to furnish include a recent passport-style photograph, your passport, certificates of your academic degree, official academic transcript as well as English translations of all of these documents in case they are in a different language.
The purpose of the CDR is to ensure that only competent engineers get through Australia as after all a form of assessment of your engineering qualifications. Engineers Australia places a lot of importance on this report, so you have to be careful how you write it out.
What do you need to qualify for CDR?
The eligibility criteria to write a CDR include the completion of graduation as well as post-graduation in any field of engineering from an accredited and recognized institution with a particular GPA (this can vary depending on the country you are from, so check the EA website). You should also have work experience in the field of engineering so you can write sound career episodes. Besides that, you should also be well-versed in Australian English and should be able to provide proof of the same by submitting your IELTS or TOEFL certificates.
How to write your CDR report
From the list of the documents, your CDR comprises of, you can make out that not all the sections of your report have to be written by you. You only need to focus on certain sections of the report and write them to the best of your ability as a poorly written report can significantly cut down your chances of being an engineer in Australia. The part of your CDR that you have to write is the three career episode reports, and in this section, we will teach you how to write these episodes.
What is a career episode?
A career episode or a career episode report (CER) is a brief description of your experience in and contribution to the field of engineering. This experience can be gained from either work or education as long as it turns out to be significant and constructive. Since you will have to write three of them, make sure that you choose three specific and prominent highlights of your engineering career so far instead of repeating them. However, a mere mention of these episodes will not cut it, and you will have to back them up by showing how you were successfully able to apply your knowledge of engineering to that particular situation. The cornerstone of a good CER is that it should be written in perfect English and in your own words.
Word count for each career episode
If you thought your CER was going to be short, you are in for a rude shock. Each career episode you write has to be a minimum of 1000 words long with a maximum word limit of 2500 words. This means that each CER has to have a lot of details. However, these details are not supposed to center round technical data but rather describe your experience in detail.
What is the format of a career episode?
Every career episode you write will be divided into certain sections for the sake of clarity. Each of these sections will also have their own word count too. Here are the different sections that should be a part of CER:
Introduction – 100 words approximately
Background – 200 to 500 words approximately
Personal engineering task/activity – 500 to 1000 words
Summary – 50 to 100 words
This is the format that each of your CERs should religiously follow. In the next section of this blog, we will show you what you should write in the different sections of your CER.
What should be written in each section of a career episode?
You should pay careful attention to whatever you write in each section of your CER. Misplaced information in any of the sections can lead to a possible rejection so you really shouldn't take the chance. Here's what each of the sections should be composed of.
Introduction
The introduction of your CER should be straightforward and brief. It should serve as an opening to the particular episode you are about to discuss. In this regard, it should be inclusive of certain elements such as-
The duration of the particular of the career episode, i.e. the exact date of commencement as well as the ending of the episode
The geographical location of the career episode, i.e. the city, state, country it took place in
The name of the educational institution/organization where you gained this experience
And the title of the position that you were accorded with at that particular institution
Background Information
Background information may seem similar to the introduction, but it's actually different. While the introduction merely introduces the topic, the background information is supposed to set the tone for what's to come. It provides a solid context to your career episode. The elements that you must include in the background information section of your career episode include-
The nature of the engineering project you undertook
The project's objective
The work area your project focused on
A chart of hierarchy which presents your position in the project to reveal your degree of importance
And the details of your duties in relation to the project concerned
Personal Engineering Task/Activity
Just like essays and assignments have a main body, the section on personal engineering task/activity is the main body of your CER. Here you will have to present a detailed description of the task you undertook, your role in it and how you helped in the successful completion of it. In fact, these points should specifically be mentioned in this section-
How you got the chance to apply your knowledge of your engineering and the skills you learned to this particular situation
The nature of the task your received and how approached it
The problems you faced while carrying out the said task and how you eliminated them
Your significant contribution to the project
Summary
The last section of your CER is the summary where you present your viewpoint of the task you had been assigned as well as your role in it. You should talk about how you felt about the project, how successful the project was and how you helped in the project. The other thing you should highlight here is how you have been able to meet every single of the competency requirements that have been described in the ANZSCO (the Australian and New Zealand Standard Classification of Occupations) code. Keep it brief and make sure that you use Australian English only throughout your write-up.
What should you write your career episode on?
This is a tricky question that plagues, bothers and nags all engineering students when they finally sit down to writing their support. After all, the particular episode you choose should be able to present in shining light or the whole report is futile. So if you are confused and can't figure what to write on, here are some of the broad categories that you should consider-
A specific task you had to undertake when studying engineering
A project you have taken up independently or as a part of an organization
The position you occupied or currently occupy in an organization
A concrete engineering problem that only you were able to solve
If you want more ideas for your career episodes, you can always consult the experts. Our engineering experts will be more than happy to guide you with your CDR.
What are things you should do when writing your CER?
You already know about the things you should avoid when writing your career episode – factual errors; spelling, grammar and punctuation mistakes; excessive bragging; writing about an ordinary task etc. But do you know about the things you should DO when writing your CER? If you don't, read on below-
Show off your communication skills
Display your knowledge of the concepts of engineering as well as your ability to apply them
Stress upon your personal role in the entire project
Write the entire career episode in the first person (I, me etc.) only as this is meant to be a personal account
Lay special emphasis on the particular engineering problem you helped identify as well as solve
Number each career episode as well as the paragraphs it contains carefully
If you take into account everything we have mentioned here and use this guide as handbook for your competency demonstration report, you will be in a better position to write a CDR that doesn't stand a chance of rejection. If you get stuck anywhere though, our experts will always help you out.
Want Expert Help For Your CDR Report? Get It From World-Class Engineers At MyAssignmenthelp.com
The thing about CDR reports is that you have to handle them with care. One small slip-up and you may lose everything you have worked so hard to achieve. In this scenario, it is natural to look for expert help. You can get professional Australian writers to help you out with your CDR report at MyAssignmenthelp.com. Our experts can compose the entire report for you on the basis of the inputs you provide at very affordable prices. Quality is never an issue with us. So if you are interested and want us to do your CDR, give us a call on +61-3-4000-0033 today.
Was this article helpful?