Save Time & improve Grade
Just share requirement and get customized Solution.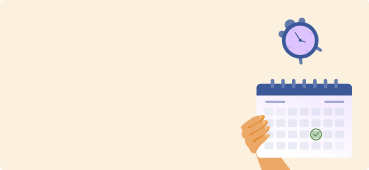 Finance Your Education in UAE Successfully With The Help Of International Student Loans
Mark
04 January,2017
United Arab Emirates (UAE) is fast developing into one of the leading educational hubs in the world due to the opening of branches of many prominent universities in the country, such as New York University (NYU), University of Wollongong, etc. This has led many students to flock to UAE to pursue their education there. What makes UAE more attractive for prospective students is their relatively easy international student's loan policy. So if you're heading to the sandy, oil-rich lands of this nation to pursue your educational degree, it's best for you to go through this international student loan guide that we have prepared for you.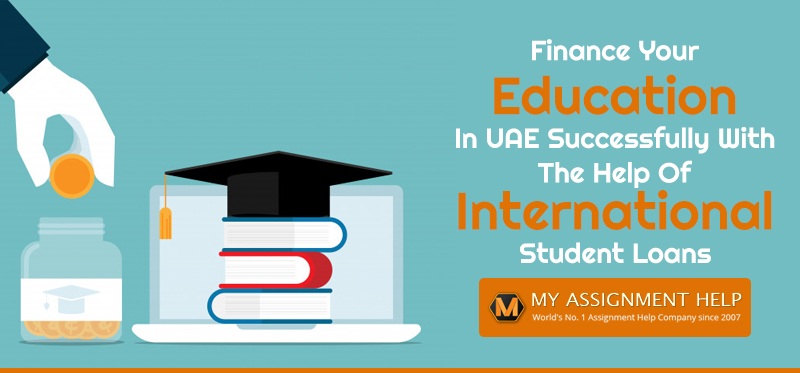 We've divided this blog into four broad chunks so that it's easy to navigate.
What are the Eligibility Requirements for International Student Loans in UAE?
Most universities and banks in UAE offer loans to both local students as well as international students alike, which is what makes it slightly easier to study in the country. However, the cost of study is very high for which you will eventually need a loan, and to qualify for this loan, you need to fulfill the following requirements.
The eligibility criteria mentioned in this section has been further divided into two sections:
Eligibility for Private Bank Loans
We'll first discuss the requirements you need to meet to qualify for a loan from universities in UAE -
• You should have a valid student login ID and password for your university
• You should be enrolled in any one of the respected courses of the university
• You should be a regular student of the university
• You should have a valid UAE students visa
• You should have a personal bank account of your own in UAE
• You should fulfill the maximum income criteria specified by your university
• You must provide a copy of your university student ID card as well as your Student's Emirates ID Card while applying for a student loan
• Yours as well as your family's passports need to be provided as well (only in the cases of certain universities)
• The provision of the proof of your family's monthly income is also a must
• If you have availed of a bank loan previously, you will need to provide a copy of your bank statement to the university as well
• In the case of the death of a parent, you will need to furnish a death certificate in order to qualify for a loan from the university
• You will also have to provide a certificate issued by your bank which states that the financial aid provided by the university will be directly transferred to your account if your application is approved. This certificate should contain your International Student's Bank Account Number (IBAN)
• Certain universities may also require you to furnish your report card as they may have basic grades requirements before they can grant you a loan
• Quite a few universities may even ask you to meet the English language proficiency standards in order to qualify for a loan.
As is the case with all universities, the funds provided by them are limited. Hence, you should drop in your application as early as possible so that you stand a good chance to get a loan. Your loan will be canceled if you decide to leave your course mid-way. And in case you qualify for both a loan as well as a scholarship from your university, you will have to choose one among the two.
Eligibility for University Loans
Now let's take a look at the eligibility criteria for bank loans -
• To take an education loan from a bank, you will have to furnish necessary documents including your passport as well as your students or residence visa along with other documents that your bank requires. Students Visa Guide
• If you're working along with studying, you will have to provide a valid salary certificate that is not older than 30 days (this can also be provided by your parents if they are taking a personal loan on your behalf to fund your education)
• A quotation that has been addressed to the bank from your school or university
• Your minimum salary should meet the requirements set by the bank
• Your minimum age should be 21 years. However, if you're younger than that, your parents can apply for you, but they should meet the residency criteria set by the bank
• Provision of your bank statement that covers the last three months of your account activity.
Many banks may even have the additional requirement of your salary being transferred to the bank you're taking a loan from.
To get more details on bank or university loans, you must contact the bank or university you're taking a loan. However, if loans are not your thing, you always have the option of going for scholarships. All reputed universities have scholarship programs which you can know about by visiting their website.
What are the Types of International Student Loans in UAE?
In our previous loan guides, you have come across long-term and short-term loans as being the most common loan types. UAE is a bit different in this regard. Here the two types of loan you can avail of are loans offered by the university as well as personal loans provided by banks. Emergency loans options may exist, and it'll be best for you to enquire about them from your bank or your university.
These are the available loan types for international students in UAE -
Loans from Universities
Almost all the universities in the country have a financial aid system in place to help out the needy as well as the international students who attend these universities on a regular basis. Quite a few universities have in fact tied up with banks to provide easy loan plans to students. The best part about university loans in UAE is that all students of the institution are eligible for them despite their nationality as long as they meet the other requirements set by the college in question. There are quite a few financial aid plans offered by universities that not only cover your expenses but also extend to your family as well. Besides, you can also take loans to get an iPad or a laptop from your university.
Personal Loans from Private Banks
Banks offer personal loans at fairly competitive rates. One of the best features of a personal loan from banks is that you can use it for other expenses too such as your rent, your daily traveling expenses, your books, etc. In fact, unlike university loans where you just get a discount on your current tuition fee, with private education loans you have the option of availing high loan amounts which can go up to AED 1 million (depends on the bank offering the loan). Another advantage that private bank loans have is that they'll be disbursed much sooner than university loans and the repayment options available will be flexible.
Since taking an education loan is a big decision, it is important for you to consider the pros and cons of the different forms of loan available and then make your decision. Further research on the advantages and disadvantages of the private as well as university loans can help you in this regard.
Which are the Best University Loan Schemes for International Students in UAE?
Here's good news: you can get loans from almost any university in the country. Not only that, you can get grants and scholarships too. To apply for any of these loans, though, you will have to contact that finance department of your university, or you'll have to visit the website and fill up the online application form. But before you do that, ensure on your part that you fulfill the eligibility criteria set by your university so that there are minimum chances of your loan application being rejected.
Wondering what loan options does your university have? Here are the loan plans of some of the most renowned universities of UAE.
1. United Arab Emirates University (UAEU)
The national university of the country, UAEU, has a dedicated a financial department whose aim is to provide financial assistance to students who belong to low-income families. Not only do you get cash aid or a fee waiver from them, but you also get added facilities such as health insurance, tickets for travel, regular medical check-ups, fees for your residence visa, fees for your UAE ID card and more. UAEU is linked with the foreign embassy of your home country (check with the university) to make your life easier on campus. Financial aid in the form of cash loans, as well as loans for your iPad and laptop, are available at UAEU.
2. New York University (NYU), Abu Dhabi
There's no fixed loan amount or interest rate offered by NYU, and that is what makes them so unique. Each loan offered by this university is tailor-made to your unique situation so that it exactly matches your specific requirements. Scholarships and grants are the most common forms of financial aid available at the NYU's Abu Dhabi campus. You have the option of getting them on the basis of your merit too. Depending upon your eligibility, the financial support offered by this university can cover your entire cost of attendance, which includes your tuition fee, your travel expenses for trips that are a part of your course, your lodging expenses, your personal expenses, your health insurance, the costs of your books and more.
3. Murdoch University
Murdoch University started giving out education loans to students very recently. They have tied up with Mashreq Bank to do so. At Murdoch University, either you or your parents can apply for an education loan in case you face financial difficulties. However, if your parents are applying for a loan on your behalf, they must qualify as residents of the UAE first, or their loan application will be rejected. You can decide whether you want to apply for a loan amount that covers your entire tuition fee or an amount that covers a part of it. Before applying for a loan, though, you must ensure that your minimum income is AED 7000. So be prepared to take up part time jobs if you're an international student and your parents are unable to take the loan for you. The repayment options offered by the university are very flexible.
4. Abu Dhabi University (ADU)
Abu Dhabi University's financial aid program is known as the Sanabil-Qutoof Program. In this program, the authority determines what percentage of financial support you will get from the university depending on your eligibility. This financial aid, however, can range anywhere between 10% and 40% of your tuition fee. You will need to provide relevant documents that prove you're in need of a loan. Besides, that you'll need to be enrolled in a full-time course in the university, your minimum CGPA will have to be 2.5 to qualify for the loan, and you will have to provide your visa to the college as well. Only one member of your family will qualify for this loan, so say if you and your sister, both are applying, only one of you will get it. You have the option of reapplying for this loan for each new academic year. There's the option of applying online too.
5. American University in the Emirates (AUE)
In this university too, you can get merit-based as well as need-based grants. You also get bursaries and discounts apart from scholarships from AUE. However, all these forms of financial support are only restricted to your tuition fee, and they do not cover any other expenses such as fines, visa fee, first-time admission fee etc. One advantage that you get from the grants offered by this university is that you can take more than one scholarship or discount simultaneously. However, no matter which type of financial aid you take, you will not be allowed to pay more than 40% of your fee from it per semester. Be careful though, the scholarships and grants you get will only be applicable for the regular school months i.e. spring and fall months and not for summer months, until the university says otherwise. You have to be a full-time student to avail financial support from AUE.
If you would like to have more detailed information for any of the grants or loans mentioned above, you can visit the college's/university's website. Generally, an interest rate is not charged by any of these educational institutions.
Which are the top Private Bank Loan Plans for International Students in UAE?
UAE being an Islamic nation, you will find many banks offering loans without an interest rate. However, there are still plenty of banks out there that charge interest on the education loans given by them. The average interest rate you can expect on your education loan in UAE can range between 9 and 12 percent. But there are banks like ADCB and Mashreq Bank which offer education loans at an interest rate of 14-16 percent and 10 percent respectively. So ensure that you perform a thorough research at your end before you choose an education plan for yourself to pursue your higher education in UAE.
Here are the top 5 private lenders and their loan schemes -
1. Mashreq Bank
As we mentioned in this article before, Mashreq Bank has officially tied up with the Murdoch University in Dubai to provide students with easy education loans. If you avail of this loan, you will enjoy certain benefits such as easy documentation, quick disbursement of the loan, the facility to top-up your loan in case you require financial assistance in the future and a free credit card.
Apart from the loan with Murdoch University, you can also opt for a personal loan that has been specifically designed for expatriates from Mashreq Bank. The best part about this loan is that it can be granted in as little as 24 hours. However, to be eligible for this loan, you will need to have a minimum salary of AED 5,000. So it may not be the most suitable option for you if you plan to devote all your time to your studies and do not want to take up a part-time job. The good thing is that you can repay the full loan amount in 20 years and the documentation process is very simple. Besides, you can get a student loan of up to AED 1 million depending on your eligibility.
2. ADCB Bank
The next on our list is the ADCB Bank. For the education loan offered by this bank, either you or your parents (on your behalf) can apply. You can use this loan to pay your school fee if you're still in school. The application process is very easy, and you do not need to transfer your salary into an ADCB bank account for you to get this loan. Although you should be a working individual and should meet their minimum salary limit which again means you need to be working part time. You can get a maximum loan amount of up to AED 250,000 which you can repay in a period of 48 months. The repayment options are flexible too for your convenience. The documentation process is also easy.
3. ADIB Bank
ADIB Bank has really attractive education loan options for students. You only have to pay 1% of your loan amount as processing fee, which means a minimum payment of AED 500 and a maximum payment of AED 2,500. The maximum loan amount you can get from them is AED 250,000. The repayment of the loan can be done in easy installments for up to 48 months. Luckily, you also get a free option for postponement of your loan with them, along with a free visa cash-back card issued by the ADIB. The necessary documents, which you have to submit for this loan are your passport (that has a valid visa attached since you are an expatriate), your salary certificate (which is not older than 30 days) and a quotation from your university that is addressed to the bank.
4. Simply Life
Simply Life's personal loans are meant for education as well and come packed with a number of benefits. You can borrow a high amount of AED 200,000 without transferring your salary into a Simply Life bank account. However, if you do plan to transfer your salary, your loan amount will increase dramatically, and you'll be allowed to borrow up to AED 500,000. You have flexible repayment options as well, and you can repay your amount in the standard 48 months, which is more or less a norm with most of the banks in the nation. The biggest advantage of this loan is that you do not have to pay extra money if you settle the loan on your own without the help of extra funds.
5. United National Bank (UNB)
UNB's education loan is open to all, and you can take this loan for your school or college education. However, the minimum salary criterion is quite high (AED 10,000), which may not make it the best option for you if you're on a lower income. The interest rate is quite low though (9% per annum), and you can get a loan that covers your entire course fee. There's no need for you to transfer your salary to the bank to avail of this loan. The maximum loan amount that you can get from UNB is AED 200,000, which you will have to repay within a period of 12 months. As for the documents that you will have to submit, these include your passport, your Emirates ID, your salary certificate and your bank statement. UNB can also provide you with a short-term emergency loan shall you require one.
These were the top 5 education loans that you can get from private banks to pursue as well as complete your higher studies in UAE.
Normally, the last section in each of our blogs has been the about the terms of repayment. Now the terms of repayment for each university loan as well as private bank loans in UAE can greatly vary. Therefore, we think its best that you get in touch with your bank or your university to find out more about this issue.
We hope that you got a clearer picture of the education loan scenario for international students in the UAE with the help of our education loan guide.
Score Well In Your University Assignments in UAE With High Quality Assignment Solutions From MyAssignmenthelp.com
If you want to have a bright future and secure a well-paying job for yourself in great cities of UAE such as Dubai, you have to excel in the classroom, and this means working on very specific and challenging assignments. As internationals students, you may not have the time to give your assignment the attention it deserves. Don't fret. We've got the perfect solution for you. Just contact us; tell us your assignment requirements and a subject matter expert from our team of talented 3000+ PhD writers will get cracking on it. You can expect us to deliver an original, well-researched and plagiarism-free article on time. We also perform revisions in case you're not satisfied with the quality of the copy we've provided. We'll offer you the best prices if you order from us. If you want to reach out to us in case of any queries, you can give us a call on +66261003843. We're there to address the issues you face 24x7.