Save Time & improve Grade
Just share requirement and get customized Solution.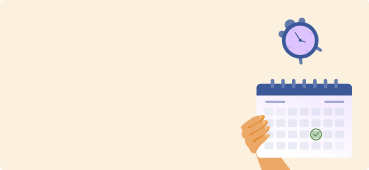 Have To Write A Case Study On Life On Mars? Here's A Step-By-Step Guide
Mark
08 March,2017
As students of geology, one of the commonest forms of assignments you'll come across throughout your course is a case study. Case studies are not what you can call an easy type of assignment, especially when you have to cover a vast topic such as 'Life on Mars.' The material available on this issue is almost endless, and to think you have to cram it all in just about 2000 odd words or so seems next to impossible. But there's a way to move out of this sticky situation and right onto a sweet spot. Don't ask us what it is. Just keep on reading, and you'll find a way.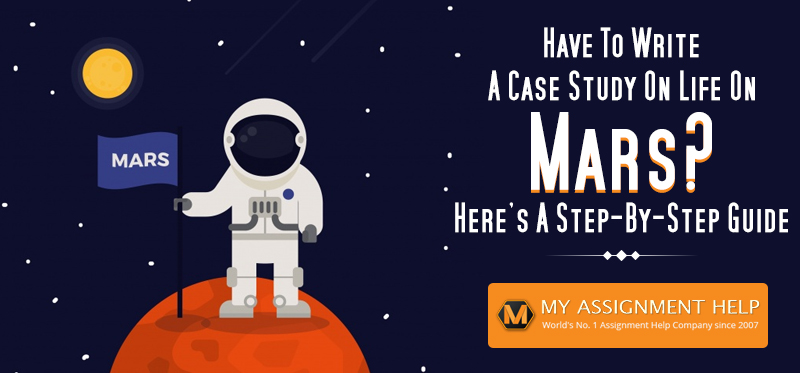 If you go through this detailed guide that we've prepared for you, we're sure that you'll be able to produce a case study that'll definitely catch the attention of your professor. In a good way, of course. In this blog, we'll show you how to write the most impressive case study on 'Life on Mars.' So fasten your seatbelt because this is going to be an out-of-this-world ride.
1. Gathering All Your Information
Here you'll have to exercise your own discretion a little bit. As mentioned before, the matter available on this particular subject is vast. Much of the information available also comprises of fake news and rumors, which mean you'll have to be extra careful on which sources you refer to for your paper. Make sure that you pick up all the information you need to establish your point from credible resources only. This is an academic paper and citing false information can mean the death of good grades for you. Once you're done collecting the matter, jot down the names of each source carefully as they'll come handy later when you get to the acknowledgements section.
2. Giving Your Case Study A Concrete Structure
A case study without a proper structure is like shooting an arrow in the dark – you have no idea if it'll hit bull's eye. So why take such a grave risk with your case study then? Take our advice and get to the task of creating a structure for your paper as soon as you're done with the research. This is because by formulating an effective structure, you'll know which part of your research will go in which section of your paper. The structure of your case study on Life on Mars will look a little different from the rest. Here are the sections that should be present:
• Abstract
• Objectives
• Introduction or Background
• The Central Case Of The Paper
• Results
• Conclusion
• Referencing
This 7-part structure is what you should follow as it'll offer you clarity on how to go about completing this academic task.
3. Getting Started With The Abstract
The abstract is that portion of your paper where you're supposed to explain what your case study is all about. You have to give an idea of the methods you used to arrive at the conclusion you did. For this, you'll have to take a stance - whether you support that there was life on Mars, or you believe that life on the red planet never existed. Depending on that, you can mould your abstract in the following way:
"This case study's sole focus is to ascertain if life ever existed on the planet Mars. The paper will make use of the 1996 released study by NASA that provided evidence of traces of life on Mars as a backdrop. This case study will analyze every theory that has been propounded on this subject minutely and then conclude on the basis of the cumulative evidence that life did exist on Mars…"
4. Listing The Objectives
This section is relatively easier than any other portion of your paper, including the referencing. Here, all you have to do is give bullet points, stating what your aims are. The language you use here should be crisp, and to the point, and none of the sentences should be too long. Avoid using complex terms here and try to keep it as simple as possible. Here's an example:
• "To analyze the evidence put forward by several studies
• To examine if the sources of life found on Mars display the characteristics of life found on earth
• To evaluate the consequences of life on Mars…"
5. Writing A Solid Introduction
The introduction is the drum roll to your assignment, so it has to be great. You need to engage your reader right from the start, or he won't give your paper a shot, even if the content in the middle portions is great. Keep the language straightforward but avoid writing it in a bland way. Giving a little background information would be nice as it'll give your readers a clear idea of what you're going to talk about. However, don't give too much information and don't write a very long introduction too as that'll bore your reader. Keep it short and sweet. Take a look at this introduction:
"On the seventh day of the month of August in the year 1996, an army of news reporters armed with cameras stormed into the NASA Headquarters in Washington. The focus of the crowd was not the scientists who swarm the halls of this place, but a box that contained a rock. The curiosity around this rock was high, almost as if the Kohinoor was on display. Even though it wasn't a precious stone, it was as rare as one – it was the only evidence found so far of life on Mars…"
6. Putting The Case Forward
In this section, you'll have to put forward all that precious research that you carried out. This means presenting all those studies that prove life indeed exists on Mars and analyzing each of those studies to see if they present evidence to support your argument. We suggest you adopt a very confident tone in this section and do not use negative words.
"Scientists are divided on the issue whether life exists on Mars, although the majority (75%) feels positive that life did exist on this red planet. In fact, another 25% of them believe that life exists even today, and countless space explorations have found traces of water on Mars to support that belief. In this regard, mention must be made of the Mars Exploration Rover Mission, which is a part of the NASA's Mars Exploration program. Opportunity and Spirit were the two solar-powered rovers that were used as a part of this mission, whose sole purpose was to collect data that gave some clarity on whether Mars was capable of supporting life…"
7. Establishing The Results
The results section will focus on the conclusion you can draw from the multitude of evidence you have presented in this study. You'll be presenting all your ideas over here, but you'll have to ensure that these ideas are unique and original. If you're borrowing some ideas, don't forget to cite them. Do not forget to maintain the same confident one. As for what this section would look like, here's a sample:
"If we closely analyze the above proofs, we will be convinced to believe that life, indeed existed on Mars, if it doesn't exist anymore. Take into account the structure of the rock ALH84001 that NASA's Mars expedition discovered in 1996. Its chemical makeup is quite peculiar. The combination of carbons and minerals it's made up of are produced by microbes on the Earth. The rock also contains crystalline magnetic iron oxide, which is created by a class of bacteria. Plus, the when put under the microscope, the rock revealed a pattern of globules that are similar in structure to those found on the Earth. Thus, the ALH84001 can be called a microfossil that proves that life was once a part of Mars…"
8. Wrapping It All Up With A Conclusion
Coming to the conclusion, how about you end it with a bang? Present a firm stance in your conclusion and do not introduce new concepts that can negate whatever you've been trying to prove. Writing a short yet powerful conclusion is the wisest thing to do. Sample this:
"While we can now say that life exists on Mars, that in no way should put an end to further researches in this field. Studies should also be carried out to determine why life ceased to exist on the planet, and if it didn't, if it is as yet suitable for inhabitation by humans. Detailed comparisons should be drawn between the structure of the earth and that of Mars. If Mars proves worthy of habitation, our Mother Earth would be greatly benefitted."
9. Doing The Referencing
The final nail in this coffin is referencing. And while it may be breaking you out in sweats, it's really easy once you get the hang of it. Just make sure you follow the referencing format your professor has asked you to. If you don't know how to go about referencing, you can check out the comprehensive referencing guide our experts have prepared on our website.
Didn't this guide make it super easy for you to write a brilliant case study on life on Mars? If you're still looking for some last minute tips, we've got a few for you. Proofread your paper once you're done, and write simple, short sentences that are easy to understand. Don't get nervous and write your case study in breaks so that you don't get tired or repetitive. All in all, we believe that with our help, you can write an impressive case study.
Still in doubt if you can finish your case study on your own? Contact MyAssignmenthelp.com
It's quite possible that tips are not enough to help you complete your case study. You need extra help, and you can get that from MyAssignmenthelp.com. We provide all-inclusive, top quality assignment solution at the most affordable prices. Our 3000+ PhD writers can write any type of case study with ease, guaranteeing zero plagiarism. Call us on +66261003843 to avail our exclusive services.