Save Time & improve Grade
Just share requirement and get customized Solution.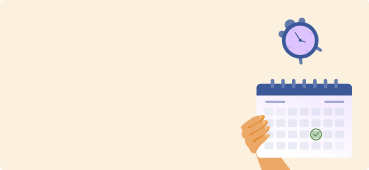 A Brief Glance Into Seven Major Alphabetical Systems From Around The World
Mark
14 June,2021
Linguists define alphabets in a language system as a collection of basic written symbols, which define a phoneme in a particular language system.  A phoneme is the smallest unit of sound in a speech, while a morpheme represents the smallest linguistic unit that carries some meaning. From that standpoint, letters in the alphabet define the smallest understandable element of that language. Letters are also known as graphemes in a language system as they are the most minor written units of any language.
Tech tools such as word counter, character counters, and alphabet counters can reveal the word count & character count of written content. But, you need to dwell on the intricacies of a language and its alphabetical system if you aim for fluency in speech and writing.
This article looks into the letters and alphabetical systems of some of the most prominent natural languages in the world.
How Many Letters Are There In The Alphabet? A Look Into The English Alphabet
Unless you have been living under a rock, then you already know how many letters are there in the English alphabet, the most commonly used language system in the world.
Just for a simple reminder, there are 26 letters in the English Alphabet. The English language has Proto-Germanic roots with a significant Latin influence. The origins of the modern English alphabet were laid during the Roman Invasion of Ancient Britain in 43 AD. The Anglo Saxons then ruled the British Isles, a Germanic Tribe that used Futhorc, a runic alphabetical system, referred to as Old English by linguists. Latin and Futhorc combined to lay the initial foundation of the Modern English language.
Amongst the 26 letters, 5 of them (a, e, i, o, u) are vowels, while the rest are consonants. As for how many words there are in the English language, there is no single answer. This is because there are no definite rules in any language regarding what might constitute a word.
For example, a monosyllable word like 'dog' can be both a noun and a verb and can also be combined with other words like tired to form new words such as dog-tired to form a single word. There are numerous examples of such word combinations alongside multiple examples of words incorporated from other languages, slangs, dialect-specific words, derivatives, abbreviations, etc.
Nevertheless, the 2nd Edition of the Oxford English Dictionary states that there are 171,476 words in current usage and 47156 obsolete words.
How Many Letters Are There In German Alphabet?
The German and English languages share common roots. But, despite their similarities, there are notable differences between the two.
There are 30 letters in the German alphabet, including an additional letter and umlauted versions of three vowels that induce a change in their phonetics. The letter β, known as sharp S or eszett, is not used in English or any other language. It is pronounced as 's,' but its preceding vowel will have a long emphasis or be pronounced in an extended manner.
The German alphabet also contains three umlauted vowels: ä, ü, and ö. Umlauted vowels have different pronunciations; ä is pronounced 'ai' as in air; ö is pronounced similar to 'e' in her'; ü does not have any English equivalent pronunciation and sounds identical to 'ui' in suit.
How Many Letters Are There In The Arabic Alphabet?
The Arabic language and alphabetical system are starkly different from the Latin and Germanic systems. Arabic script is written from right to left, and there are 28 letters in the Arabic alphabet. Each letter is written differently depending on its position in a word.
The Arabic alphabet has its origins in the ancient Phoenician alphabet and is the basis of many other languages such as Urdu, Uyghur, Rohingya, Kurdish, etc. Arabic letters have four forms based on their location in a word and written in a cursive form for a connected & flowy written script.
How Many Letters Are There In The French Alphabet?
The French alphabet derives from the 26 letters of the English or Latin alphabet, both uppercase and lowercase. Additionally, there are five diacritics and two ligatures.
The diacritics are closely associated with the natural French accent. They are:
the La Cédille or ç, which is pronounced as an 's';
the L' Accent Aigu or é, which is pronounced as 'ay' but for a shorter duration and without moving the tongue downwards;
L' Accent Grave that puts an apostrophe over a, e and u & are used to distinguish between words with the same pronunciation but different meanings;
L' Accent Circonflexe that puts a hat over vowels and also changes their pronunciation;
L' Accent Trema puts two dots over vowels and indicates that the letter must be pronounced separately.
The ligatures in French are ae and oe that play a role in the pronunciation of words.
How Many Letters Are There In The Chinese Alphabet?
The Chinese language is one of the oldest and most complicated languages in the world. Defining the unique features and traits of the Chinese alphabetical system will require a complete article unto itself.
There is no specific alphabetical system per se as the Chinese language is character-based. There are over 50,000 characters in Traditional Chinese and 20000 characters in Modern Chinese. Each symbol represents a syllable or sometimes even a word. Mandarin, the official language of the People's Republic of China, has 200 distinct varieties of Chinese in 13 dialects.
How Many Letters Are There In The Japanese Alphabet?
The Japanese language, too, does not have any specific alphabetical system but is an amalgamation of three systems, hiragana, katakana, and kanji.
The Japanese alphabet is character-based, like Mandarin. Hiragana characters represent 46 primary sounds in Japanese and form the building blocks of the Japanese language. Katakana characters define the same sounds but with different combinations and modifications, while Kanji symbols denote a complete word or idea, not just a sound.
How Many Letters Are There In The Spanish Alphabet?
There are 27 letters in the Spanish alphabet and is based on the Latin alphabetical system. An additional letter ñ that is pronounced 'ene' is present, and the alphabets are predominantly phonemic. Spanish words can be easily pronounced from their spelling, indicating a close relation between graphemes and phonemes. The pronunciation of letters is, however, distinctly different from equivalent English pronunciation.
How Many Letters Are There In The Italian Alphabet?
Italian is a Romance language like Spanish & French, and the Italian alphabet comprises 21 letters; j, k, w, x, y are considered foreign letters and rarely used. Certain consonants are combined with vowels for unique pronunciation. Italian words end with a vowel mostly, and vowels & diphthongs are pronounced articulately. Some words put stress on vowels and syllables for accent & pronunciation purposes, and double consonants are pronounced distinctively.
That concludes this article. If you require any academic assistance with your foreign language assignments or assignments on world literature, then MyAssignmenthelp.com has the perfect array of subject matter experts for you.
Avail World-Class Academic Writing Help From The Experts Of MyAssignmenthelp.com
More than 5000 tutors and writers work in cohesion to offer exceptional academic writing assistance at all levels. From school essays and coursework to Ph.D. dissertations, our competent native writing teams are ready to deliver top-notch solutions for every task that comes their way.
MyAssignmenthelp.com brings the best minds in the academic writing industry together, intending to provide cost-effective support to students all over.
Our low prices and perks are tailored for pupils of every academic level.
Grand discounts and offers
Guaranteed On-time delivery
Loyalty programs and bonuses
Free reworks
Easy refunds
Free sample solutions
Direct line of communication with writers
24*7 Support Service
Jaw-dropping prices
Comprehensive writing assistance for all subjects at every level
So, ease all those worries and tell us how we can help you out. Send all your assignment requirements to the United States' leading online assignment writing service and score straight As like never before!