Save Time & Excel Academics
Share your requirements & connect with top tutor !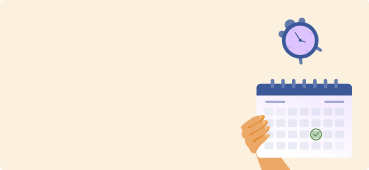 How to develop yourself as a Human Resources Practitioner?
Mark
02 December,2014
Human resource professionals are the pillar of strength for any business. They are the mediators that work towards establishing a link between the company's resources (employees) and the authorities.
Human resource is an area that requires proper leadership and management training that's necessary to build the skills that most organizations are looking for. HR managers or professionals are expected to have a vast knowledge of different areas related to a business, be it legal or financial. An understanding of the relevant areas opens up new opportunities for the professionals.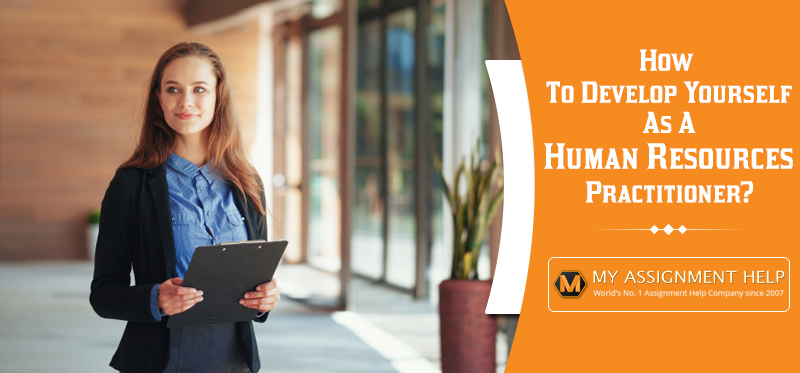 Now, if you are a student who is inclined to pursue a career in human resources, you have certainly made the right call. But then you need to be ready for the pressure and challenges that come when you acquire a degree in this field. Let's get a lowdown on the skills you'll have to master to have a successful career as an HR.
The ability to maintain employee relations
The prosperity of an organization largely relies on great employee-employer relations and depends on the professionals who strengthen such connections. The ability to recognize and resolve the issues of the employees presents a more fulfilling work environment for employees and employers alike.
This is an essential ability to master when you want to flourish in the field of human resources. Everything from managing employee benefits packages to labor disputes is associated with this skill. Typically, it depends on your ability to manage conflicts and assume the role of an advocate for both the employees and the employer.
Effective decision-making skills
Decision-making is an integral part of HR. One pertinent example of this skill can be in deciding whether an applicant is suitable for a particular job role or not. Identifying a talented individual is not something you can learn easily. Honing this skill needs a proper strategy, experience and intuition.
Another great example of decision-making is going through the dilemma of downsizing. It will be an important aspect of an HR's role to get the message across in the middle of a crisis. So, all HR managers must be solid decision makers to carry out critical organizational functions like these.
The skills to communicate thoroughly
As an HR executive or manager, you should be able to explain yourself clearly, both via written and verbal communication. The human resource department has to maintain a lot of interactions as the team is in charge of recruitment and conducts a series of interviews. Generally, the HR manager has to deal with a host of people on a regular basis, listening to their issues, be it work-related or otherwise. Having regular interactions allows them to gain the confidence and trust of the employees, thus improving interrelationships within the organization.
The HR manager is also responsible for designing and producing the policy handbooks and providing memos for all the employees, which call for the need for good writing skills as well. So, communication is an aspect you need to work on if you hope to have a career in this field.
Training and developmental skills
Another skill that the aspirants should hone is the ability to train the new recruits. If you want to venture into this domain, you need to know how to give the employees the right opportunities in order to improve their performance and increase the value. HR professionals are known to conduct sessions on leadership and management training, which provides the employees with more diverse skills. So, learning this skill will allow you to help the employees and assist in their career growth.
Proper organizational skills
The sphere of human resource involves many functions like training, recruitment, individual development plans, performance appraisals and employee relations.
An HR professional regulates all these functions and follows a systematic approach of going through all these procedures. For instance, there has to be a platform for employee training for different job roles within the company.
As an HR, it'll also be your responsibility to get the important paper works filed timely, which might involve legal documents and employee profiles. With all the procedures and administrative tasks involved, maintaining an organized approach will help to increase your efficiency as a manager, and you'll be able to handle multiple tasks simultaneously.
The art of discretion
As an HR, you'll have to deal with confidential information every single day of your life. You need to know when (and how much) to share and when to keep the information confidential.
For example, if an employee comes to you with a health issue that's affecting her productivity, do you tell her manager? If you know that an employee is getting terminated next week, and you hear him talking about buying a new house, what should you say? These are issues that you will frequently encounter in your career, and you need to know how to handle them.
Sound legal knowledge
Although you won't be required to hold extensive knowledge of the law, a brief understanding of labour or employment law is extremely crucial to your success. HR professionals are often required to take on-the-spot decisions that come with legal consequences.
For instance, you need to know when to decline a particular request and when you have to carry out an interactive process as per the law. In order to be a successful HR manager you also have to understand when you're out of your depth and when it's time to call the employment law attorney.
The ability to multi-task
In some corporate organizations, every HR professional has one specific function such as compensation or training. But, for most companies, you will be liable for many things at the same time. You need to be able to function at a moment's notice because you will deal with crises all too often.
For instance, you may have to step away from working on the affirmative action report to help an employee who just heard that his/her mother met with an accident and then resume working on the report after a while.
Efficient budgeting skills
The benefits and compensations entitled to the employees have to go through the HR. The same goes for corporate social activities, training and development, performance appraisals, etc. These aspects have to be included in the organization's budgeting and strategic planning system while taking into account each department's projects and their individual functions. The primary responsibility that you are likely to take on as an HR manager is to limit expenditures and refrain from overspending on unnecessary activities.
In conclusion,
Human resources is definitely a promising option to consider. But, you have to acquire some vital skills to have a fulfilling career as an HR manager. Now, it will be daunting to pursue a career in this field, considering the number of skills you have to master. But if you can hone these abilities mentioned above, you will easily reap the benefits of having a fruitful career.
Do you want to see yourself as a successful human resource professional? We can help you right away!
In recent times, human resource has emerged as a promising career option that students have begun to explore. Now, as promising as it is, the student willing to venture into the career option has to be ready for setbacks that are thrown his/her way. If you are already pursuing a degree in this domain and feel weighed down by the pressure, you can hire the experts of MyAssignmenthelp.com and receive the much-needed support.
Our services are designed to match the requirements of every student who approaches us for help with their assignments. Our experts craft every assignment from scratch, so there's no scope of producing the same paper for two separate orders.
Apart from that, we have some brilliant additional benefits in store when you place an order with us. Those benefits are,
Incredible refer-and-earn policy
On-demand callback request facility
SMS notifications
Live chat support
Our aim is to offer ultimate satisfaction to the students when they trust us with their academic issues. So, place an order and make the most of attractive offers and discounts.