Save Time & Excel Academics
Share your requirements & connect with top tutor !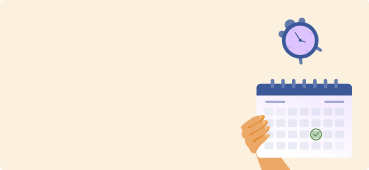 How to write a Reference Letter?
Emma Jones
29 June,2019
In today's age of emailing and instant messaging, we hardly write letters to our loved ones. In fact, a lot of us find it unnecessary to write a letter while a phone call can do the job of conveying a message instantly. However, formal letters such as a reference letter are quite relevant. And if you want to learn how to write a reference letter, this is the right place to be.
What is a professional reference letter?
A reference letter, which is also known as the letter of recommendation, is a type of formal letter where the writer testifies to an individual's skills, character and/or achievements. You may be asked to write a reference letter for a student or a job applicant when you are in a supervisory position at work, school or within a non-profit organization.
How to write a professional reference letter for someone?
A professional reference letter is formal in both tone and format. And you need to maintain a formal tone and format throughout the letter. Whether you are writing a reference letter for a student or for a former employee at your office, you need to follow the steps mentioned below:
Step 1: Addressing the recipient:
Start the letter using the business letter format – put the name and address of the recipient (if known), and address them as "Dear [name of the recipient]." In case you don't know the credentials of the recipient, use "Dear sir/madam" or "To whom it may concern."
Step 2: Introducing yourself and the candidate
In the next part of thereference letter format, you need to introduce yourself to the reader. In the subsequent sentence, you need to introduce the candidate whom you are referring to in the letter. Next, you need to explain your relationship with the candidate and mention how long you have known him/her. And finally, end the introduction by stating the reason for writing the letter.
Step 3: Sharing your judgment upon the candidate's skills and qualities
In this section, you need to highlight the skills and qualities of the candidate from your point of view. You don't necessarily have to add any colour to it. Just state the facts that you know. It is important to be objective while writing a professional letter of recommendation. If the information provided in the letter turns out to be false, you can be held responsible for fraud.
Highlight the skills and traits of the individual that you have witnessed yourself at the work, school or NGO. Try to focus on those qualities of the individual that you believe can make him/her a better fit in this new organization.
Step 4: Provide supporting examples for your claims
When you are writing a reference letter for a job applicant or a student, stating his/her qualities may not be convincing enough. To make the reference letter more effective, provide some examples that support the claims you make about the candidate's skills and qualities. You can talk about the time when the individual did something exceptional that added value to the company or made an achievement that only a few students could make.
Step 5: Conclude the letter on a positive note
In the final paragraph, summarize and restate the highlighted skills and qualities of the candidate. You need to indicate that the candidate is going to be a great fit for the job or the academic course as per your belief.
Step 6: Invite follow-up questions
In the final sentence of the letter, you should include your contact details (preferably email ID), so that if the recipient has any question, he/she can discuss it with you in detail.
This was the format for the reference letter. Like most of the formal letter, end the letter by writing "Yours Sincerely" with your signature below it. If you are writing a reference letter for a friend, make sure you are writing it objectively. You don't want to get into trouble for helping a friend.
If you still need more insight into how to write a professional reference letter, you can simply follow this example as a reference letter template:
A reference letter template for a job applicant
MM DD, YYYY
Jack Romero
Recruitment Manager, Gough Inc.
Sydney, Australia
Dear Mr. Romero,
My name is Alex Kim, and I am the Senior Marketing Manager at Gough Internationals. I am writing as a reference for Jim Felton, who has been working under my supervision at Gough Internationals for the past three years.
In my experience, Jim Felton has the potential to be an excellent asset to your firm. He is a high-spirited person who has always done his work with great enthusiasm. He has shown his ability to multi-task with perfection on multiple occasions. In fact, he has won the employee-of-the-month award five times last year.
There are plenty of instances in which Jim has proved his worth as a marketing executive at Gough Internationals. Once he stayed back at the office for five hours to prepare the plan for a new product launch. In fact, he has accepted additional responsibilities on several occasions and fulfilled them with perfection.
To this day, I evaluate the work of other employees in comparison to Jim Felton. With enthusiasm for work, the ability to multi-task with ease and discipline, Jim would be a great addition to your team.
If you have any question or would like to discuss anything regarding my experiences with Jim Felton, please don't hesitate to drop me an email at [email protected]
Yours Sincerely
Alex Kim
Senior Marketing Manager
Gough International
Some common student queries regarding reference letter.
How do you write a charecter reference letter?
Include background of yours and the person you are referring.
I have had the pleasure of working alongside Bob in the Marketing Department of XYZ, Ontario , for the past five years
Give a hint of how much you know the person in proffesional and personal capacity
I had to supervise all the reports he created alongwith providing him feedback for his work. Besides, I shared many moments with him on lunch breaks and many a times during office events wherein I could know more of him.
( c) keep a respectful tone and keep the charecter reference letter positive
( d) You can also cite specific cases , where your referral has shown exemplary charecter like
Volunteering for taking the team out of a moral dilemma or taking leadership in some CSR activities
(e ) You can also cite instances of the person's show of bravery, honesty and other charecterstics.
(f ) Be careful that the charecter reference letter should have a correct format.
( g) Include positive adjectives to showcase the qualities of the referral
( h) Conclude and edit for spelling, grammer and the sense evolving out of the letter
How do you write an employee reference?
Refer by adhering and citing the job description of the employee
Include examples from work
Can share individual stats or dat to cite the achievment
Deal on work productivity, behavior with team and so on
Keep the entire letter positive for the one being referred.
Can I put my friend as a reference?
Yes, you are fortunate if your friend is serving in some authority in your domain, maybe as a Manager, CEO or any other position.
Hopefully, all your queries have been resolved. If you require additional help, you can get it by connecting with us.
MyAssignmenthelp.com provides brilliant reference letters for students
If you cannot spare enough time for the letter writing exercise or still have issues in drafting the same, you can rely on our professional experts at MyAssignmenthelp.com. It is the most reliable academic solution provider on the internet. And even if you aren't a student, you can still enjoy the letter writing service from the skilled and experienced writers at our site.
Interestingly, you get to enjoy lots of cool features with every order at MyAssignmenthelp.com. Following are some of the highlighting ones which you get alongside the requested service at zero additional cost.
Well-structured content with complete adherence to standard guidelines.
Affordable pricing with incredible discounts all year long.
On-time delivery of the order so that you never miss a deadline.
Your sensitive information is kept under wraps with 100% confidentiality.
Free access to thousands of well-written samples.
Secure payment methods to ensure hassle-free transactions.
So what are you waiting for? Place your order today and receive a well-written reference letter from the professional writers to make your admission in Universities, Entry in jobs and placements confirmed.