Save Time & Excel Academics
Share your requirements & connect with top tutor !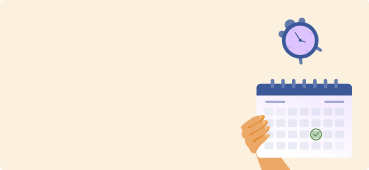 A Guide for Writing an Impressive Literature Review
Harrison Walker
18 November,2019
Literature review happens to be a significant part of a thesis, dissertation or research paper. Almost every student needs to prepare such literature review while working their academic papers. But it is no piece of cake. Writing a literature review becomes challenging every day as there are always new publications and research papers that they have to follow.
Now, what exactly is a literature review?
Let's understand the basic concept of a literature review first before proceeding any further with the topic.
What is a literature review?
The literature review is a section in dissertation or research paper where you need to summarise existing research information of different scholars. It should be relevant to the topic and written from secondary sources. Mention all the scholarly opinion that exists on the topic or subject. Your focus should only be on relevant academic literature. When you are providing theories, ideas or research of the experts together, they will further help you in illustrating the point you are stating. 
Look through all the existing materials found in the scholarly books, journals, articles, etc. The readers will pay closer attention to your paper when they find up-to-date- research material on your topic.
The purpose of writing a literature review
The primary purpose of writing a literature review is to establish your opinion or research by showing the previous works of eminent researchers on a particular topic. The earlier works on the field provide support to your extensive research. By doing so, you become more familiar with the ideas, theories, terminologies and the experts related to the topic.
How to write a literature review?
If you have zero knowledge of how to write a literature review for a research paper, then this blog is just for you. However, you need to have a steady mind and work systematically to finish it on time. The review can be placed in an introduction or have a separate section that comes after the methodology section.
Follow these steps mentioned below to while working on literature review topics:
1. Writing the introduction
In the first paragraph, write about the area of concern in your paper. Present all relevant points made by the researchers who have worked on the topic previously. Point out the conflicts of theories.
In a scientific theory paper, create a hypothesis and examine it properly. Similarly, in a self-contained review paper, state the purpose of writing the topic. Start your paper by mentioning the use of your writing the paper or choosing the topic. Be specific while defining the goals of the review paper.
Remember the following points while writing the introduction of your literature review:
Define the topic appropriately.
State your opinion or point of view, regarding the topic. Your opinion will be based on previously-concluded research information from eminent researchers.
Write down the scope of your literature reviews, mentioning what is included and what's excluded.
State how you are organising the review
2. Writing the Body
Make several sections and sub-sections while writing the body paragraph. Each section in it will discuss or evaluate the latest information already present in the field. Discuss the current trends, findings, present state of affairs, perspectives of the researcher, and how they agree or disagree on some parts. Also, comply with these following suggestions:
Try to find a specific area where you can focus your research
The literature review should be organised as per the common themes
Instead of writing descriptively, consider writing critically.
Add various segments like methodological background, political background, literary background and geographical background.
 3. Conclusion
Summarise the entire concept in the last paragraph. Throw some light on the relationship between the core issue of literature review and a larger area of studies like scientific endeavour, profession or discipline. You can further look for literature review template from online. 
Here are some crucial points you need to consider:
Select the vital areas of the existing literature and try to sum it up
Find out critical gaps or flaws present in the current research material.
Outline the areas you think can be suggested for future study.
Try linking the research to the exiting research materials.
Still not confident about how to do a useful literature review? Here are a few tips for you:
1. Do extensive research
Gather texts or information from eminent scholars that are most relevant to the topic. Explore various texts and focus on the material that speaks about the topic of your choice. Try developing a central question that suits your approach towards the topic. Furthermore, try to present new information about what you've come up with for your research in the field.
2. Develop ideas logically
The literature review is the perfect place to develop your arguments. Try learning the earlier concepts brought forth by experts or researchers. Then start brainstorming about how you can evolve ideas that have not been introduced before.
3. Usage of right keywords
Make sure to add the proper keywords while you are researching. This will lead you to more relevant research materials. Make sure the keyword you are placing is specified on the topic of your paper.
4. Ask for help when in need
If you are facing any difficulty writing a proper literature review paper, ask help from your teachers, seniors or older siblings. Explain the problem to them and ask for their guidance.
You can also go online and look for the literature review sample. You can easily take guidance from there.
5. Learn about the requirements
Before you start writing the paper, make sure you understand all the needs of the paper. Ask your supervisor what exactly he/she is searching. Ask him/her for suggestions regarding resources from where you can gather the research material. You may also ask for literature review examples from your professor or seniors.
Hopefully, now you have a significant idea about writing a literature review. And even if you need help, all you need to do is ask for it.
Hire experts from Myassignmenthelp.com for help with literature review
Students find it very challenging to comply with the literature review format. Evaluation of different publication is probably the most critical task for them.
You are in luck as the top writers at MyAssignmenthelp have years of experience in writing incredible literature review papers.
Here are the highlighting features of our services that you can enjoy:
Top-quality literature review and solution
On-time delivery
Top writers from various academic disciplines
Complete grip over all the major citation styles
Thousands of free examples for literature review
Free proofreading and plagiarism-checking
Flexibility to customise your literature review Paper
Our experts have the experience, skill and knowledge to handle any paper from any academic discipline. Our efficient proofreading team makes sure to double-check everything before the paper reaches you. If you want a quality paper at an affordable price, Myassignmenthelp.com is your best bet.
Did you find this artical useful for you?
Yes
No
1790 User's Viewed this article