Save Time & Excel Academics
Share your requirements & connect with top tutor !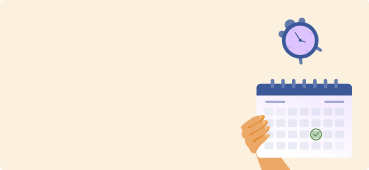 Major Differences Thesis and Research Paper: An Academic Evaluation
Mark
10 June,2015
The academic world presents many challenges to researchers. Beginning from the term or semester paper at K-12 schools at 'O' (ordinary) and 'A' (advanced) levels, the density of research increases as disciplinary fields diversify and become more focused for the individual student at undergraduate levels of higher education. At post-graduate, doctoral and post-doctoral levels, the quality of research further intensifies and demands originality and innovation. This kind of research presents itself in various forms. The thesis and the research paper are two of the most popular kinds.
Definitions of Thesis, Dissertation and Research Paper
Thesis:
The etymology of thesis dates back to the Greek word tithenai which means "to place." This early definition was concerned with topographical and locative origins with an intentional infinitive that indicated "putting forth" of something in a pre-defined place. From there onwards, the early Greek word mutated into 'thesis' which in Greek meant "to put forth something" like "a proposal". This meaning sustained through Latin scholarship and through the Middle Ages and the Renaissance into modernity. To put forth a proposal became related to the central theme or statement of a scholarly argument.
In the post-Renaissance discourse of scientific experimentation, there arose a tri-partite scheme in which separate 'nodes' of knowledge or 'axioms' connected to form the 'hypo-thesis' or something that was lesser (hypo) than the 'thesis' but was also a projected mind-picture of the same. The 'hypothesis' led to the central statement of the scholarly argument. This central theme or statement of a scholarly argument today is popularly known as the 'thesis'. It is around the thesis that all other statements and evidence revolve to prove its validity.
Dissertation:
The word 'dissertation' is derived from the Latin word dissertātiō which means 'path'. In some countries, dissertation is also referred to as 'thesis'. Oxford Dictionary defines dissertation as 'a long essay on a particular subject or topic especially written for university degree or diploma'. Dissertation writing can vary in scope, length and nature but the core purpose and objective remains the same.
Research Paper:
The 'research paper', on the other hand, might be defined as any piece of original and plagiarism-free research. The term, 'research', is concerned with the repetition of search (re-search). Repetitive searches in various directions to prove the central thesis question is generally known as 'research'. The research paper will usually, if not always, consist of the central thesis question. There are usually two kinds of research papers, one of them being qualitative and the other quantitative.
Philosophical Structure of Thesis and Research Paper
Thesis is all about a single scholarly statement and sometimes perhaps it's summary. The existence of a thesis opens up lines of inquiry into an infinite number of speculative possibilities as the anti-theses. While the thesis question opens up the boundaries of these variable possibilities, the central line of inquiry remains constant and unchanged. The research paper consists of both speculative variables (majority of which are nullified) and constants that are geared towards proving the central thesis question or the major constant.
In its purest form, the thesis question has a kind of validity in which the end justifies the means in potentia. The research paper explicates on the central thesis and is a process of methodological proving of this statement. Quantitative and qualitative disciplines carry out this methodology in a variety of ways according to the requirements of that particular discipline.
Differences between Thesis and Research Paper
There are many differences between the thesis and research paper. Some of these are major differences while the rest are more nuanced or subtle. The differences delineated here are from the European Enlightenment Classicist strain of thought. There are quite a few relevant and alternative paradigms of definition and hence differences. While only the Classicist strain will be explicated here, other modes of definitions, differences and similarities will also be hinted at.
Major Differences:
Thesis is concerned with the central question or statement of a scholarly argument that leads to further research, while a research paper is all about proving that central argument.
Thesis is both about possibilities, through the formation of numerous anti-theses, and about the end of all possibilities through the nullification of all these anti-theses. The research paper is about proving the central thesis statement and concerned with gathering evidence and data to prove the same, exploring other possibilities and nullifying them and providing a speculation on future alternatives for the central thesis question. To be precise, the research paper is all about explicating and proving the thesis.
The thesis usually is formed through extensive original thinking that puts forth a proposal or statement, but the research paper requires tenacious resilience on part of the researcher to justify the central question. The latter is a long process in which there is gathering of evidence, raising and nullification of various other possibilities and the application of theories and evidence to the central research question. All this is done towards proving the thesis. The research paper might be called an expansion and extension of the central thesis.
The word thesis is sometimes used in place of research paper, but this is a rhetorical error in which a part is substituted for a whole. The thesis statement is usually a part of the research paper and not vice-versa.
Subtle or Nuanced Differences:
The thesis statement does not consist of the methodology. The research paper explicates this methodology and whether it is quantitative or qualitative.
The thesis statement is an end in itself. The research paper, although directed towards expounding and explicating the thesis, manifestly opens up all the lines of inquiry that the online thesis statement holds in potentia. While the vast majority of these lines are nullified and proved as 'incorrect', there are few possibilities that always refuse to disappear. These might, in the future, go into the formation of alternative discursive structures in which the central thesis question no longer holds valid. The research paper when viewed in its 'unfolding' is also an end to the central thesis statement. Nevertheless, it is usually rich in information and theoretical and empirical details.
The thesis statement is about a single question while the research paper raises a number of questions albeit in relation to the central theme. Some of these questions are nullified and some remain as the indicators of alternative discourses.
The research paper usually consists of the thesis, but it is not always so. The research paper might be on a part of the thesis question and can have stand-alone validity.
Similarities between Thesis and Research Paper:
As explained above, the thesis is the research paper in potentia. The sameness lies in what the thesis potentially holds is explicated and unfolded into the online research paper.
The thesis is something in which the end justifies the means. Even the research paper goes into explicating the thesis in detail. Thus, both the thesis and research paper is deterministic.
Conclusion:
Although there are a number of anti-foundational theories that run against the grain of the classical model, according to the models, the lines of enquiry that open up speculatively as anti-theses should not be nullified as a means to a deterministic end. They have great potential for opening up new vistas of discovery and horizons of new knowledge based on completely new paradigms. Each possibility should be nurtured and its boundless knowledge creation encouraged. It might be stated conclusively that thesis and research paper have differences and similarities between them. There are even alternative discourses that go into the creation of new knowledge in mode and structure quite different to the dominant research paradigm.
Help in Dissertation, Thesis and Research Paper Writing from Professional Dissertation Editors
The reason that most of the students fail to write quality thesis paper or pro level dissertation is their misconception about different academic assignments. As per a recent research done by National Center for Education Statistics (NCES), mere 27% students are able to write well-developed essays with appropriate usage of language. So, the situation is serious and demands that students be taught the difference between dissertation, thesis and research paper writing.
Writing thesis requires in-depth knowledge and pro-level researching skill. Generally, it's written for obtaining an academic degree. Students can perform independent study and conduct qualitative research which needs to be approved by the approval committee of the graduate school or the college. An honors thesis generally consists of 12,000 words and the Master's thesis consists of 30,000 words.
The dissertation is a structured piece of writing which develops a clear understanding and a tight line of thought, and that is why educational institutes put so much importance on dissertation completion. Writing dissertation requires a profound knowledge of any given subject and also skilled researching capability. While writing a dissertation, the student creates an independent model or theory to provide a different understanding of a known fact. A PhD dissertation can contain 80,000 words.
To write a research paper is of shorter length and a fact-based write-up which is mainly used to fulfill the coursework requirements. In a research paper, students can include independent research work. In most colleges, it's an independent study module.
Most of the students face multiple challenges while writing research paper, thesis paper and dissertation. Time constraint factor is one of the main reasons that students find it tough to compile a quality dissertation. With the advancement of information technology, many professional academic writing services are providing expert help to write a quality dissertation. These academic writing services have a team of best and experienced dissertation editors who provide quality writing and top class dissertation. Dissertation writing cannot be started all of a sudden; forming a quality dissertation requires extensive knowledge, and professional dissertation editors can thoroughly fulfill students' demand of writing quality content.
Expert dissertation editors help a student at all stages of the research and completion of the project. As the part of the dissertation writing, an editor digs deep into the reference papers and books and selects a possible research topic. Choosing a reputed writing service is essential as only professionals can provide required guidance on the proper selection of topic. Besides, these editors provide quality work by keeping the time frame in mind. So these writing services will always be one of the top class options for college students to form a quality dissertation. A college research paper writer can assist students with every kind of assignment. Any online college paper writing service will not only provide student factual data but will incorporate enough data to form a full proof research survey.
Looking for a way to write good thesis or research paper? MyAssignmenthelp.com has the answer.
You are not the first one who is scratching his head wondering how to submit an impressive quality thesis or research paper to score the highest grade. There are numerous students out there looking for professional thesis help in order to complete their assignments. Do not be ashamed if you are one of them. MyAssignmenthelp.com is a reliable support system for all those students who need assistance to cross the finishing line of assignment writing.
We give you solid reasons why you must opt for our services:
Customized thesis writing help
Plagiarism scanning after writing and final editing
Turnitin report
24x7 chat facility
Seasonal discounts and offers (like Black Friday Sale)
Affordable prices
100+ subjects covered
More than 3000 PhD qualified writers
Now you know what facilities you can get by availing our services. If you place your order now, you can get discount on your first order. So hurry, contact our customer care now!