Save Time & improve Grade
Just share requirement and get customized Solution.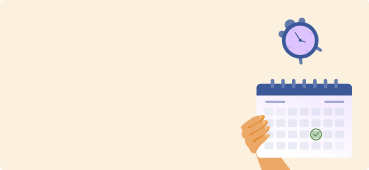 New York University: Acceptance Rate, SAT/ACT Score, GPA & How to Get
Mark
11 September,2020
NYU is one of the most competitive private colleges in the US. NYU acceptance rate is 31.90%, an average of 1365 on the SAT, an average of 31 on the ACT, and an average GPA of 3.9.
Aspiring students who want to get admission in NYU should obtain a score higher than 90% in high school. This is the only key to open the doors of the holistic NYU admission requirements. A high standardised test score can give you a competitive edge over other qualified applicants.
Here are some NYU admissions statistics for your disposal:
NYU Admissions Scorecard
New York, NY
Private
Undergraduate students: 24,888
Estimated average unweighted GPA of admitted students (unofficial): 3.9
Average SAT Score of admitted students: 1365
Average ACT Score of admitted students: 31
Subject tests required: No
SAT Scoring policy. Superscore
ACT Scoring policy: Superscore
Scholarships based on test scores: NYU only offers need-based financial aid.
NYU: Admissions Statistics
In a publication at collegedata.com, the NYU is stated to have a challenging acceptance rate in general. The master's acceptance rate and law acceptance rate being the strictest. Only 20% of 71,834 applicants were admitted to the class of 2020 for these two disciplines.
The admission process is thorough and starts with candidates filling the application form of their desired courses. However, NYU GPA requirements, NYU SAT score, and NYU ACT scores have their roles to play for the students to get admission to the preferred major subjects. NYU asks its applicants to send all the standardised test score reports and transcripts. Portfolios and auditions, if any, should also be submitted along with the application form. Candidates have to pay an $80 application fee while filling up the application form.
Also, if you are lucky enough to be "strongly considered" for the NYU Abu Dhabi or NYU Shanghai campus, you may be invited to meet with students, faculty, and administrators on campus beforehand.
NYU: Acceptance Rate
What are the NYU schools and how to get accepted? Before the Covid-19 situation, the NYU acceptance rate in 2018-2019 was 16 for every 100 students. This sums up that only 16% of students, who applied for higher degrees at New York University, are lucky to get in.
A quick fact: Those admitted to NYU's Class of 2024 come from 133 countries and 49 states.
In a recent study published in nyunews.com, NYU undergraduate acceptance rate has dropped to 15% for the class of 2024. It will be the most diverse with the lowest acceptance rate in the history of NYU. Not to forget about the pandemic and its long-term adverse effects in the academic world.
Globally, this is being compared with the scenarios of 2013 when the acceptance rate was 35% at NYU. 'The acceptance rate for the Class of 2024, 15%, reflects steady increases in the selectivity of NYU's first-year class,' accept academicians.
NYU Admission Requirements
For a school like NYU being extremely selective, students decode that it is only an amalgamation of high SAT/ACT score and GPA, which can open the chance of getting in. NYU boasts itself as an elite academic institution. They do not hesitate to throw the inadequate number showing scorecards in the dustbin.
So what GPA do you need to get into NYU? How do students have to prepare from their junior school days? And what is the acceptance rate of different subjects like law and management?
Here are the pieces of the puzzle-
GPA requirements
Testing requirements, including SAT and ACT requirements
Application requirements
To have the best bet for getting in NYU, students should aim for the 75%, with a 1510 SAT or a 34 ACT. They also have to score a 3.69 GPA or higher. Lower GPA score can be compensated with higher SAT/ACT score.
NYU GPA Requirements
NYU average GPA requirement is 3.69. Students with maximum A's and B's in their high school are likely to get a higher GPA score. The competition is tough in NYU as applicants who have higher GPAs than you will take the same test as you.
SAT and ACT Requirements
What SAT score is required for NYU? Each school has different requirements for standardised testing. Most schools require supreme SAT or ACT scores followed by tests. Students must take either the SAT or ACT to apply to NYU. Interestingly, you are not left with any choice apart from scoring high.
NYU SAT Requirements
NYU average SAT score is 1440 on the 1600 SAT scale. This score makes NYU Strongly Competitive for all aspirants. Interestingly, 1370 on the New SAT places you below average, while 1510 will move you up to above average.
NYU has a flexible testing requirement. They offer the following equivalent options for admission tests at NYU college of arts and sciences acceptance rate-
SAT Reasoning Test; or
Three AP exam scores; or
ACT with Writing Test; or
Three SAT Subject Test scores; or
The International Baccalaureate Diploma; or
Three IB higher-level exam scores
If you're submitting only SAT Subject Test, AP, or IB scores must include
One literature or humanities score;
One math or science score;
One score from one test of the student's choice in any subject.
NYU ACT Requirements
Just like for the SAT, likely doesn't have a hard ACT cutoff, but if you score too low, your application will get tossed in the trash. The average ACT scores for you to get in NYU is 32. If you are taking the ACT as opposed to the SAT, you have an advantage in how you send scores, and this dramatically affects your testing strategy.
NYU Admission At A Glance
New York University is highly selective with a low acceptance rate. Students need to score well above average in standardised tests to get an admission.
New York University does not only admit students based on their school curriculum and grades. Extracurricular activities, impressive accomplishments outside of the classroom, and talent showcase play a considerable role.
Being a diverse, international university, many applicants come at NYU from countries that have different grading systems than the US schools.
The university is a member of the Common Application. This widely used application provides plenty of opportunities for students to share information other than numerical grade and test score data.
NYU accepts Letters of recommendation, the Common Application essay, and your extracurricular activities in the admissions process.
Parting words…
Once you have got admission in the NYU, you have a plethora of benefits available to enjoy the finest of facilities that students across the globe desire for. Here, 46 per cent of full-time undergraduates receive need-based financial aid. The average need-based scholarship or grant award is $31,739. Placement service, finest of majors, health insurance, and campus safety are readily available for its graduates. Sounds incredible? We have shared how you can get in the NYU to own these. Read the blog, prepare yourself, and get admission in NYU to enjoy all these!
Boost Your GPA, ACT, SAT Scores By Hiring MyAssignmenthelp.com Today!
If you are aspiring to pursue higher studies in the NYU, boost your grades with the help of MyAssignmenthelp.com. To get admission in the NYU, students need incredible GPA, ACT, and SAT scores. They also need to fetch excellent good grades across junior school and high school. Assignments are the only way to score coveted grades in examinations.
Contact MyAssignmenthelp.com, and curb all the worries of getting bad grades and submitting poor quality assignments. We have 5000+ PhD-qualified writers to guide the students.
Our outstanding benefits include-
24*7 live customer support
100% plagiarism-free assignment support
Help in 100+ subjects
4.9/5 client rating
1,364,463 delivered orders
Best price guarantee with year-long discounts
Free samples and blogs
Sign up with us today. Get more update about MyAssignmenhelp.com by subscribing to our newsletter.