Save Time & improve Grade
Just share requirement and get customized Solution.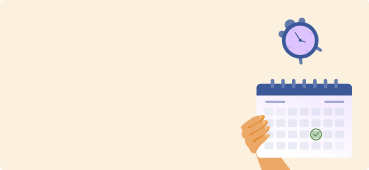 The Best Resume Format of 2020 that You All Must Know
Ruby Walker
30 April,2020
Karen, on her first-year college, wanted to apply for a part-time job. Whereas Maggie, who was in high school, was looking for an internship. They both applied for the same opening in the same firm. However, only Maggie was selected, and Karen was rejected. The reason why Karen was rejected is that she did not have any idea regarding the variations in resume formats. However, Maggie, who was younger than Karen, chose the right format and got selected.
College graduates who are looking forward to entering the workforce must always be prepared and find ways to stand out from the crowd of other candidates. Based on the kind of job you are applying for, select the appropriate resume format to impress the recruiters.
Your resume will demonstrate how serious and passionate you are for the position. Since your resume is such a big deal, you can also consider hiring a professional resume builder who knows which resume formats are the best for 2020's job market. Read on to know more.
Best Resume Formats for Professionals in 2020
You must choose a proper resume format as per your education and work history. Here are three types of resume formats to choose from:
Chronological resume format
In the chronological format, AKA the reverse-chronological resume, you will have to list out your job experiences in chronological order. Start with your current job, followed by previous work experiences. This format is used to demonstrate that you had no terminations or work gaps in your career. Make sure the recruiters see how your recent work experience is relevant to the job goals where you are applying.
Functional resume format
When you are using the functional resume format, you need to showcase your skills and abilities that are relevant to the goals of the job role you want to bag. If you have a gap in your work history, you should select this format. This format also applies if you're going to switch your career.
Combination resume format
People used the combinations resume format to highlight their professional skill-sets. This format is an amalgamation of the other two formats mentioned above. Combination style is for teens who have impressive but short work experience. Here, highlight your work skills along with your employment history. However, you must emphasise your skills over your work experience.
These are the three standard resume formats of 2020 that can help you get a recruiter's attention. Each format is used for different purposes. Make sure you choose the correct format as per the job you are searching for.
Resume Format Guide with Examples
These resume formats are the best options for your career in 2020. Now we will show you how you should craft each resume format.
Example of Chronological format
Personal details
[Add your full name, address, contact details and email-ID]

Career objectives:
[State the purpose of applying for the job role in the particular company]

Core qualifications:
[Write about your qualifications that make you capable of getting a job in the company]

Experience and skill
[Focus on highlighting the relevant skill-sets you possess]

Employment history
[List out all your work experiences]

Education qualification
[List out your education qualification here]
Example of combination resume format
Your name
Address
Contact number
E-mail ID

Objective: [Purpose of applying for the job in a particular company]

Related skills: [Highlight your skill-set that are relevant to the position of the company]

Education: [Write your education qualification with the specific timeline]

Activities: [List out all relevant activities that highlight your capabilities]

Work experiences abroad: [if any]

Experience: [List down your work experiences including your current job]
Here are a few research format examples & resume outline for you that can use to build an impressive resume for your job. The structure of the resume will vary as per the type of job you are applying. So, make sure you consider the kind of job you are applying for before you start drafting your resume.
At MyAssignmenthelp.com, we have a massive repository of resume format samples that you can look through for quick reference. We have samples of resumes for all kinds of jobs. Get free access to these samples and download whichever you may need.
Few Tips for Writing a Resume Like a Professional
We are already aware of the different resume formats that exist in 2020. Now we are going to give you a few tips on formatting the resume.  
Tip 1: Present everything on one page
Since you are about to graduate, you will not require more than a page to draw up your resume. A one-page resume will also look more organised and help the recruiter identify all your key skills and experiences easily.
Tip2: Use left alignment for resume
Whenever you are preparing your resume, make sure it is left aligned. But if you are thinking of using designed resume templates, then you do not need to stick to this rule.
Tip 3: Use a standard resume font style
You need to look professional in your resume, and it should be clean. So, consider using the standard font styles listed below:
Lato
Arial narrow
Trebuchet MS
Book Antiqua
Georgia
Cambria
Helvetica
Garamond
Didot (for headings)
We hope these tips will be of use when you sit to compose your resume. We understand how important it is for you to ensure that the recruiter picks you from among the thousand other candidates. If you follow the tips, your recruiter will give you a call right away.
Hire Experts at MyAssignmenthelp.com for Help with Your Resume Format
While juggling part-time jobs and college lectures, students hardly get enough time for themselves. On top of that, since it is their first step towards the job, they do not have the experience to choose the right resume format for themselves. This is where MyAssignmenthelp.com steps in to give a kick start to your career.
Just tell them your specific requirements and MyAssignmenthelp.com will assign the best resume writers to craft a winning resume for you.
Here are a few reasons why you should contact us today:
Highly qualified experts from all domains
Speedy delivery
Unlimited rework or revision
Writers with over 10 years of experience
Round the clock support
100% refund
Best price guarantee
Service for over 100+ subjects
MyAssignmenthelp.com is well aware of your concerns regarding your resume. We only want you to have the best future, so we have hired the top writers from all over the world. Hire us and enjoy a competitive advantage over others.
Was this article helpful?