Resume Builder
So, your final exams are over. Now you need to prepare for the cut-throat competitive professional world out there. From healthcare to marketing, there are a variety of industries you can pursue your career, depending on your degree. No matter which industry you choose, a well-written, professional resume is what you need to make a favourable impression on prospective employers. Thus, we have brought forth an advanced resume builder for you. Try out our resume builder and get a step closer to your dream job.
Free Resume Builder Is Right At Your Disposal
Increase your employability chances
A well-written resume isn't only about highlighting your academic skills but also about describing your professional expertise. Our free resume builder includes both the factors for you. We have interviewed different employers from various industries to understand what they expect from resumes. We have built our resume builder online accordingly. Here's how our resume maker will unlock a prosperous future for you.
Keywords relevant to the job description
Employers want to know if you are qualified enough for the job. And they will skim through the keywords in your resume to see if you fit their job requirements. Our free resume builder will insert the right keywords appropriately to attract the attention of your employers.
Embellished skill sets
Employers do not expect their candidates to acquire all the skills they are looking for. So, they would understand if you exaggerate your skills in the resume. Thus, our free online resume builder includes only the skills that you can relate to. The tool carefully strategizes the skills so that your resume does not look unreal.
Online presence
These days, an ideal resume is supposed to talk about your strong online presence. In fact, 73% of employers tend to hire a candidate who has a strong social media presence. So, our resume creator includes links to your social media profiles. Our resume builder for college students will help you create a professional voice online.
Career progression
Employers like to read resumes that show a candidate's career progression with time. You need to show how you contributed to your overall career success. From internships to summer jobs, you have to include all such details in the resume. Don't worry if you don't have the time to write so many details. Our best resume builder will do it for you.
You don't have to type 'my resume builder near me' on Google anymore. Just use our resume creator online for free and create a perfect resume instantly. Our resume builder is here to increase your employability chances by nearly ten times.
Step-by-Step guidance for creating a perfect resume
Step 1: Incorporate basic details
Every resume should consist of basic information. When writing a resume, always ensure to present the following details. You can get some tips to writing a resume. It includes basic information.
Your contact details like your name, phone number, address, and email, needs to be included. Use a professional email address, one that comprises your full name.
Step 2: Decide what employment history to include
Your resume shouldn't feature a list of every job you've ever had. It should be a document that highlights evidence of a particular career trajectory and skill set. So, choose what parts of your employment history to incorporate. Tailor your resume as per the job you want.
Step 3: Include additional details
Don't restrict your resume only to your employment history. Present details about your skill set to potential employers.
You can create a section with the title "Additional Skills" and use that to incorporate anything that doesn't quite fit into your employment history.
Step 4: Add transferable skills if possible
Often you have general skills from your previous jobs that may not directly apply but are transferable to different fields. 
For instance, you can incorporate interpersonal communication in your general skills section since nearly every job will require effective communication in some capacity.
If you have any trouble remembering these steps, then using the x`x tool from MyAssignmenthelp.com is your best bet for "my perfect resume". You won't have to spend endless hours trying a craft "my perfect resume" when you have this tool. The tool comes with free resume templates that you can use to prepare the any type of resume like nursing resume. Any time you have doubts about how to make a resume, you can rely on this tool.
14
+
Countries Served
Globally catered to clients in USA, Canada, Australia, Gulf, New Zealand, Singapore ...
5000
+
Top Level Executives
Successfully closed resumes of over 5000 top level executives of different domains & counting more ...
93
+
Industry Domains
Prepared resumes for domains such as Banking, Finance, Medical, Engineering, F&B, Aviation ...
18
+
Years of Experience
Accredited with over 18 years of experience in Resume Writing / Resume Benchmarking ...
Why it's worth to choose Us?
Confidentiality Assured
Our commitment to customer privacy has always been our policy
Excellent Quality
Quality is our corporate philosophy which delivers 100% satisfaction for our services
24X7 Global Support
24 Hours Per Day, Every Day of the Week Support when you need the most
Career Solutions
Your one stop solution to Career needs and surpass your expectations
Use Our Resume Builder Online To Impress Your Employers
Our tool supports all types of resumes
There are different types of resumes available in the professional world. Our online resume builder covers all kinds of resumes for you. You may not have enough time required to format the resumes appropriately. Don't worry; our online resume maker has got you covered. Here are some common types of resumes our free resume builder online takes care of:
Chronological resume
This resume is all about listing your work experience in chronological order. A chronological resume makes your career path logical and reasonable. Use our easy resume builder if you want to arrange the details in this format in your resume.
Functional resume
This one focuses more on what you learnt through your internships or part-time jobs. Our perfect resume builder is here to help you prepare the resume you want. Use our tool to highlight the clusters of experience you've gathered throughout your academic life.
Combination resume
This is the combination of functional and chronological resume formats. The best free resume builder is right here to help you follow the format you want in your resume. Just enter the details and let the tool do the rest of the work. That way, you will also have enough time to focus on your priority tasks.
Targeted resume
The targeted resume is meant to target a particular company. You may not know what a specific industry looks for in a CV. But, our experts do. So, you can also talk to our team regarding the expectations of certain industries. Our resume maker delivers professional CVs almost instantly according to your requirements.
What are you waiting for? Give our resume builder a try and you will understand what sets us apart from the rest. Instead of typing 'what is the best resume builder?' on Google, use our tool directly. Enter all your specifications and the tool will build a robust resume for you in no time.
'My Resume Builder'- What Makes Our Tool The Best?
Check out our best features
High-end Security Guaranteed
Students or job-seekers consider our tool as the perfect resume builder because we assure confidentiality no matter what. Your details are completely safe with us via secure encryption.
Unmatched quality
Our resume maker is built on an advanced algorithm so that it delivers unmatched quality resumes to you. Our tool arranges all your details in the order and format you want.
24*7 support
Whether you need help or have any queries regarding our resume creator online, our round the clock global support is here for you. Talk to us over the phone or chat with us live.
Trending career advice
Unable to figure out where and how to apply for a job after graduation? Talk to our experts. We'll help you out. Yes, we offer a bit more than just the best resume builder.
How to build a unique and quick resume
Use the right words
Your resume is a place to discuss your achievements. So, you must use words that sound impressive and perfectly highlight the value of your experience.
There are resources available online that explain the right words to include. Words like maintained, remedied, clarified, oversaw, inventoried, and more are powerful words to add to a resume.
Include bullet points and paragraphs
Resume summary, can be prepared in a narrative style when you can write a brief paragraph after your employment history to explain your skills. They can also be presented with bullet points, listing each applicable skill. You can get free resume templates.
Use the readable font in size and style
You must employ a legible font of an appropriate size when preparing a resume. Write using a common font that's easily legible. Decorative or cursive fonts are a bad idea for a resume.
You can use Arial, Calibri, Times New Roman, and Georgia as highly readable fonts and appropriate for most resumes.
Maintain consistency in formatting and punctuation
Even though there are no universal rules for punctuation in resumes, but whatever punctuation you use should be consistent. Bullet points in a resume are sometimes written in sentence fragments, so adding a period may not be appropriate at times. 
While there's no preferred punctuation method for employers, never be inconsistent about the choice of punctuation.
Preparing an appealing resume requires you to follow these best practices, but there's a quicker and easier way to put it together. Use our hassle-free resume builder to prepare a brilliant resume in a few simple clicks.
How our resume builder helps you land jobs faster
Finding your dream job becomes a whole lot easier when you have an excellent resume to show to employers. Whether you're a beginner or experienced, a well-written resume is a must for landing the right opportunities. And if you need help in this process, the best resume builder tool from MyAssignmenthelp.com is all you need.
Resume builder
The resumes created through this tool follow the best industry practices. You'll make the most of every career opportunity when you use this resource.
Resumes are a crucial element for taking your career in the right direction. This means you need to prepare this document efficiently. A compelling resume leads you to the best career opportunities. But if you're unsure about how to make a resume, leave it to the resume builder from MyAssignmenthelp.com.
Your job prospects will always be promising as long as you have this tool at your disposal.
How resume builder works
When you're wondering how to make a resume that stands out, using our free resume builder tool will be helpful for you. The tool will present the resume based on your specific career field accurately. You just have to follow a few simple steps.
Include the details in the blank space
Choose a resume template to follow
Click on the "generate" button
It only takes several seconds to receive a well-crafted resume from this tool. So, you can consider using the professional resume builder for hassle-free solutions.
Benefits of using a resume builder
Any time you're faced with the thought, "How to work on my perfect resume?" you can come to our website and try the free resume builder for error-free results. There are multiple benefits of using this advanced tool. Some of the benefits are listed down below.
Accuracy
This resource has been developed to produce accurate solutions when you use it to craft your resumes. It comes with free resume templates that will be useful to customize your resume depending on your specific field.
Simple to use and glitch-free
The hassle-free resume builder from our website will ensure you experience no glitches when you use it. Using it is as simple as turning on the lights.
Absolutely free
You can get your resumes prepared using this best resume builder free tool at any time. You won't have to shell out a hefty sum for using this resource.
Check out now
Our Online Resume Maker Covers Multiple Writing Services
Avail the service you want
Resume writing
From arranging your academic achievements to highlighting your skills, our professional resume maker has got everything covered. Our builder uses native English to enhance the credibility of our resume. It modifies the structure and format of your CV based on the industry or job role you are applying for.
More Info
Web portfolio
Our resume maker is error-free when it comes to creating industry-specific web portfolio. We use engaging layouts, interface, navigation and transitions to display your projects impressively in your web portfolio. Our tool is here to help you land more clients through an interesting web portfolio.
More Info
LinkedIn profile writing
Your LinkedIn profile gives you credibility and establishes you as a reliable potential employee. Use our resume creator online for free to create a profile that will not go unnoticed by the employers you are interested in. We will help build a solid brand and tap into a powerful job board amid such a competitive market.
More Info
Get Customised Resumes
Let your terrific resume speak volumes about your professional potential and soar high in your career!
Drop your current resume or tell us your details – get a tailor-made resume in return
Searching far and wide for a trusted resume writing service ends right here at MyAssignmenthelp.com. Having over a decade of experience in the technical and academic writing realm, MyAssignmenthelp.com caters to the needs of the students and professionals through their team of highly-qualified experts. You will be ensured of receiving crisply-written and impressive resume replete with all your strengths and skills once you place an order with us. Hurry now and give your career the flight of your dreams today!
Meet some of our most brilliant writers
Having the necessary acumen and expertise to craft customised resumes and other professional documents from scratch, our team of experts at MyAssignmenthelp.com have been providing their able guidance and assistance for the students and professionals alike.

You can also get in touch with them through the Live Chat box and ask for their advice on your career if you are stuck at a point where you feel some professional help is the need of the day.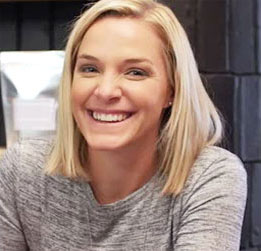 Laura Bechemilh
Certified Professional Resume Writer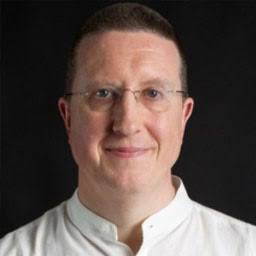 Peter Trebek
Certified Employment Interview Professional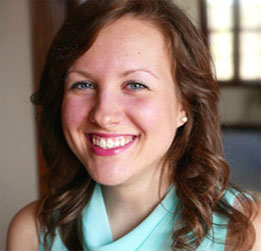 NathalieGass
Certified Professional Career Coach
The Best Resume Builder Is At Your Fingertips
Hear what our clients have to say
"I had good grades in my overall computer science assignments. But, getting your dream job isn't about having great marks only. It is also about the way you present your resume. I chose the best free resume builder available at MyAssignmenthelp.com and I am glad to have made that decision. My final resume reeked of expertise, professionalism and dedication only because of their resume builder. "
Irene Jones, Australia, IT executive
"Though a writer, still my resumes couldn't land me the job I wanted. It seemed all the employers kept dodging my CVs. My best friend said that MyAssignmenthelp.com has the best online resume builder. So, I thought of giving it a try. I must say their builder is very impressive and I am very happy with my resume now. Finally, I am working as a content developer at a reputed firm and I am grateful to MyAssignmenthelp.com for that. "
Jacob Williams, Canada , Content developer
"MyAssignmenthelp.com is definitely one of the best free resume builder sites available on the Internet. Their resume builder is easy and quick. I could modify the instructions and format the details at my convenience. All it took were some clicks to get a perfect, professional resume for the software engineering industry. Also, my employers were very impressed with my resume. "
Rebecca Chapman, Toronto , Junior Software Engineer
"Employers these days focus more on your passion for the job through your resumes. Thankfully, I used the best free resume builder at MyAssignmenthelp.com. They arranged my work experience and academic achievements logically such that it clearly showed how passionate I am about the job I am applying for. I got a call from my favourite company and the first thing they said was 'Hi Larry, we are really impressed by your resume and we would like to interview you for the position of fashion designer tomorrow.'"
Larry Epps, Texas, Fashion Designer
Use Our Resume Builder In Four Easy Steps
Follow the steps & you're good to go!
Step 1
Pick the role you want to apply on our easy resume builder.
Step 2
Enter your personal details on our perfect resume builder such as your name and address.
Step 3
Include your academic achievements on our resume maker.
Step 4
Finally, write your professional experiences on our builder.
Still in two minds about availing resume writing help?
Contact our friendly customer support staff now to guide you in the right direction.
Frequently Asked Questions by Students:
The online resume builder tool from MyAssignmenthelp.com is absolutely free. You won't have to invest in a hefty sum to procure a flawless resume. There are no hidden charges when you use this tool which means you use it as many times as you want. In the end, you'll always receive a perfect resume.
There are multiple resume builder tools available online that provide free services. But not every tool can present excellent quality resumes. This is where the professional resume builder from MyAssignmenthelp.com steps in. This tool will ensure you receive accurately written resumes free of cost.
Preparing a resume for your specific career can be tricky. This is what prompts students to seek guidance from online platforms. One such platform is MyAssignmenthelp.com.
The best resume builder tool from this website is the newest addition to the website. This free printable resume builder tool will always be useful.
An attractive resume opens up many career opportunities for you. But you need to know the right ways to prepare this document. In case you don't, the resume builder from MyAssignmenthelp.com can come in handy. The free resume builder tool will help you highlight all your achievements and accomplishments in the best possible way.
If you're unsure about writing a proper resume and have been looking for a service or tool, then you've come to the right place. The free resume builder tool from MyAssignmenthelp.com will help you put together a perfect resume without any hassles. You just have to provide the details, and the tool will generate the results.