Save Time & Excel Academics
Share your requirements & connect with top tutor !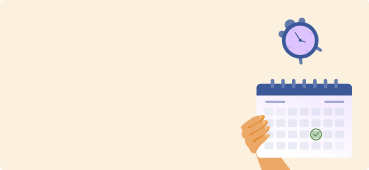 10 Negative Phrases That Can Hinder Your Success
Mark
29 April,2015
Each one of us must have heard the famous phrase, "failures are the pillars of success". But we actually get dejected with our failures. We try to evade our responsibilities, plunging into the pool of negative thoughts. But some people did not hesitate to chase their dreams even after repeated failures. Walt Disney, Mahatma Gandhi, Oprah Winfrey and Stephen Hawking, the list is endless!
They proved that winning or losing depends on your mindset than anything else. While we blame our failures on the small things, these people struggled with all the adversaries and eventually reached the pinnacle. If you aspire to be on the top, do not let the following negative notions injure your firm ambition.
1. "That won't work"
Firstly, how many times did you try? And how do you know that it is not going to work? This time prepare yourself more and try to find the reasons for your failures. Work on them and again make a comprehensive effort. Be open to different types of ideas and consult with your seniors who are successful in the same field. This time, you will surely emerge as a WINNER!
2. "I can't do it"
Well, this is crappy! Always remember it is a tough and competitive world. If you can't do it, they will hire somebody else to do it. So, do not waste your time and make a definite plan to accomplish the task. Work on your skills, resources and training but do not avoid the task.
3. "Impossible"
Once upon a time people thought that making a flying object was just a dream! But today, we have reached the Moon and planning to reach the Mars very soon. So, there is hardly anything in this whole world that can be termed as impossible. Rather than thinking that the task is impossible, look at the various aspects of it and find out the ways through which it is possible. Every problem has different angles. Try to analyze it from different angles and make an energetic effort. Always remember that there is enormous satisfaction on the other side after a successful accomplishment.
4. "That was not fair"
Whenever we flunk, we often complain of being mistreated. We think we are a victim of a conspiracy. Life is not fair, not for you…not for me and neither it was for Helen Keller (the first deaf and blind person to earn a Bachelor's of Art degree). But she did it; then why can't you? Make proper use of the opportunities and work hard so that the situation itself becomes fair for you!
5. "It's not my fault"
An unfortunate blame game starts within the team members after each failure, inevitably. Rather than blaming each other, the team should focus on the areas that can be improved, sort out the differences and then make the right step. So, next time instead of blaming, focus on the solving the issue.
6. "I might be able to…"
This is one of the over used phrases which clearly depicts lack of confidence. Whenever you use it, it shows that you are not confident as well as you are oblivious about the resources that should be used for the successful completion of the task. It also manifests your unwillingness to do the job. Remember, your confidence, diligence and knowledge increases the chance of success. Every time your boss asks you to do something, be precise and clear with your answer.
7. "That's not my job"
In the professional as well as educational life, you need to complete certain duties which you may not like. But these tasks are important; important for your professional growth and important for the organization. The directors always love to test your skills and proficiency when you are out of your comfort zone. Be prepared to complete tasks which do not fall into your line and do not use this phrase which your boss strongly dislikes.
8. "I think…"
This is too a vague phrase frequently used by the employees as well as the students. What do you think will be a better answer, 'I think' or 'I know'? You should always be confident and decisive with your answers. Well, when you don't know something, it is better to say that you don't, rather than giving a cloudy answer.
9. "I need"
Avoid using the word 'need' in the professional world until and unless it is mandatory. Instead of need, use the word 'want'. Actually need is a very strong word which describes essentiality. In the professional world, you require resources, employees or time which you can convey to your superiors using the word 'want'. It also manifests your humbleness and your firm awareness about the situation.
10.  "I will try"
In most of the situations, people use the word try when they are not confident about the outcome. Please avoid using this word when you are assigned a project or a job. Believe that you can do it and you are not giving it just a try. Next time use "I will do it!" You will definitely win some appreciative glances from your superiors.
These phrases are known as the mindset of the losers. Removing these negative thoughts will help you in your professional world. Every one of us is capable of reaching the goal. Have a healthy mindset with a positive outlook. Your dream will soon become a reality!
MyAssignmenthelp.com — the most diligent online educational assistance provider
The academic experts of MyAssignmenthelp.com always believe and maintain a positive approach and mindset. This constructive outlook had made them competent to deliver the projects even in the strictest deadlines. MyAssignmenthelp.com, the most popular online assignment help provider among students, provides help in every academic field with proficiency. The team is composed of PhD qualified assignment experts with profound knowledge in their individual disciplines. The most amazing features of this reputed web portal are:
Completely plagiarism-free work with original content every time
24x7 customer care assistance
Best quality work
On-time delivery
Absolutely safe payment options
So, if you are having trouble with your assignments, essays, dissertations or case studies, just log in to MyAssignmenthelp.com. You will receive impeccable write-ups with which you can secure the best grades in the evaluation.