Save Time & improve Grade
Just share requirement and get customized Solution.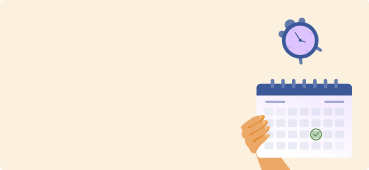 10 Things to Do in First Week of College
Mark
03 March,2016
As the academic session begins, you must be quite nervous and at the same time excited about your college life too! The first week of college is always eventful, filled with lots of fun and frolic.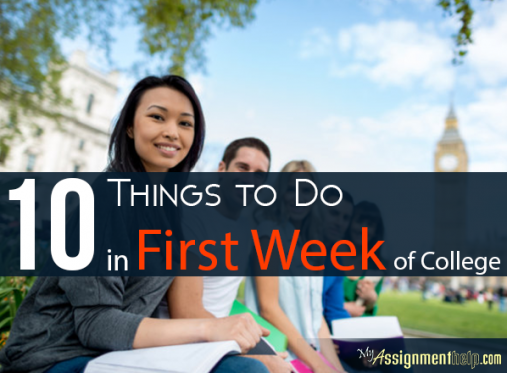 Despite the enormous thrill, you should not spend the first week of your college life in just enjoying your freedom, attending fresher's parties and making friends. It is important for you to accomplish certain tasks in the first week itself. What are they? Read on.
Unpack and Organize
It must be quite surprising for you why unpacking is the first task assigned here in this checklist. It has been observed that when students do not unpack all their belongings in the first week, they don't get enough time or urge to do it ever in the whole semester.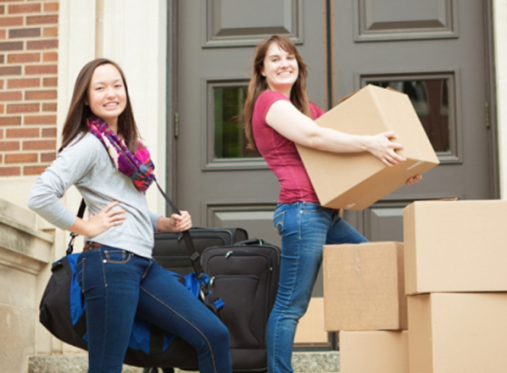 So, the first job after you reach the residence hall or the hostel of your campus is to organize your room, desk and cupboard. Sometimes — especially in the initial days — it becomes very difficult to adjust in the hostel. When you unpack and arrange your room in the manner you used to stay in your home, it will make you feel better. But unpack and arrange the essentials at first, you can decorate afterwards.
Small Suggestion!
Organizing the room can take time, due to which most of the students try to avoid it. But if you do so in an orderly manner, you will finish it within a couple of hours. What do you need to do? Find a convenient and safe place to keep all the books and notes and a place to keep your laptop as these are the two things which you will require every day. Also, find a safe place to keep your money. As for other essentials like your regular apparels and clothes, you can arrange it in the small wardrobe.
Know Your Roommates
There is hardly any college which allots a whole room to a single student. So, you need to share your accommodation with other students who are also freshers like you. Just after you organize your desk, it is the time to introduce yourself to your roommates.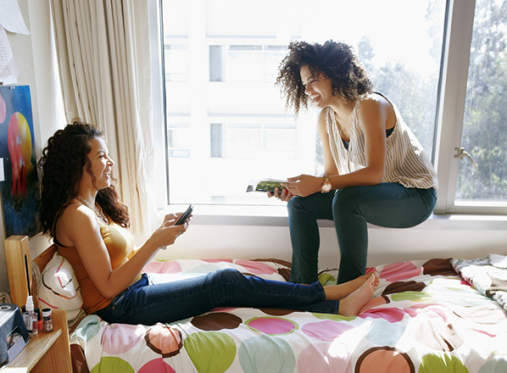 The first week that you are going to spend with your roommates is crucial to know them. You are going to spend the whole academic year with them and hence, it is important to know each other's preferences. Talking to your roommates whom you hardly know can make you feel a little stiff but don't worry, soon you will develop a strong friendship with them.
Additional Information:
Developing your bonding with your roommates is not enough. Try to develop a deep acquaintance with the Resident Assistant commonly referred to as RA. The RA is the peer leader who supervises all the students living in the residence hall. If you are able to befriend your RA then you might get excused occasionally when you break the rules!
Talk to the Education Advisor
Almost 99 percent of the students share a common concern. The deadlines of the assignments! Obviously, you are not the exception! No matter in which college you are going to study, all the tertiary level institutions follow a strict academic routine. So it is always better to know the important dates beforehand.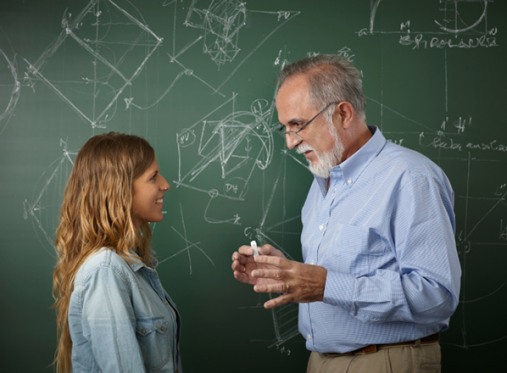 You must not only remember the assignment submission dates, but memorize the examination dates (tentative) and various other projects dates too. Comprehensively, you should remember the whole semester schedule. Yes, it is not possible to memorize it. So make a note of all the events and stick it near your room desk. You will get all these information from the education advisor at your college.
Please Note:
Talking to the advisor may be a little difficult as they are one of the busiest people of the institution, but don't give up. Try to contact them in the initial days of your stay. Apart from telling you the important dates, they can also provide you more information about the courses and the key areas where you need to focus.
Don't Miss Any Class
Most of the college students have the tendency to skip classes and enjoy the time with their friends. But do not bunk any classes in the first week of your college. Missing classes in the first week can hinder your progress significantly. You are not aware of the college course module. Besides, the subjects that you have selected are also comparatively new to you.
In the first week, the professors elucidate different aspects of your subjects which you need to know before you learn the basic concepts. Missing the classes and that too within the first week may put you behind your peers. The professors also notice the most eager faces within the class and if it is you; you will find it easier to build a rapport with your teachers who will be your guide in the next four years. Obviously, you will not want to create a bad 'first' impression in their eyes!
Don't Forget!
Last but not the least, you are spending thousands of dollars or pounds to study at the tertiary level. Then why would you miss your classes without any concrete reason?
Get All Textbooks
Some students have an idea that they don't need textbooks when they are in the college. Sometimes the students also opine about the effectiveness of textbooks in the modern world where you can get any information in just few clicks. But textbooks and reference books are as important in college as they were in high school.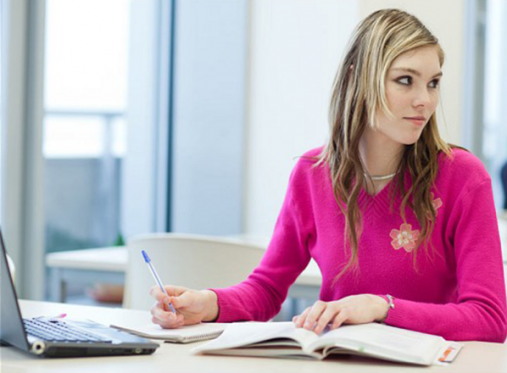 Even you will feel the necessity of your textbooks more in your college as you need to prepare various assignments and to do it, you need to consult different books. So, get all the textbooks recommended by your professor (again they tell which books to read in the first week only) and arrange them precisely in your desk.
Tips to Remember:
These days the students are often asked to try to collect books before the academic session begins. High prices of the book, non-availability, peculiar bookstore hours often make it hard for students to get all the books prescribed by their institution. If you cannot get the recommended books then you can request the professor to provide alternative solutions. Till then, you can ask your classmates to share their books. It will also help you to develop a friendship with them! You can also ask your seniors to share their books as they don't need them any longer.
Know Your Campus
The whole college campus is completely new for you. Keep a day in the first week of your college to explore the new world. Identify your classes, the laboratories, library, canteen and the students' corner.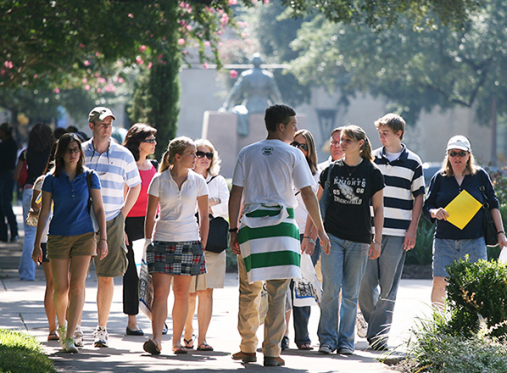 Apart from knowing these usual destinations, find a quiet place within the campus where you can study without any disturbance. You must have the habit of reading in your own room. But studying within the lap of nature is always rejuvenating and also much more effective.
Must--dos!
Always reach your classes before time. It will be a real awkward situation if you reach the classes after the attendance register is already marked (it is just the first week!). If possible, collect the time table (daily class routine) on the first day itself so that you don't miss any class. You can also join some clubs where you will get the company of like-minded people. From practicing contemporary music to mathematics club, you will get the chance to excel in any field. Apart from it, it is always nice to interact with a new group of peers with whom you share the same passion.
Check your syllabus
As already mentioned, all the tertiary level institutions follow a strict curriculum in every semester. As a new student, it is important that you should be aware of the syllabus and scope of your studies. The sooner you will check the syllabus, the better will be your preparations for the upcoming exams.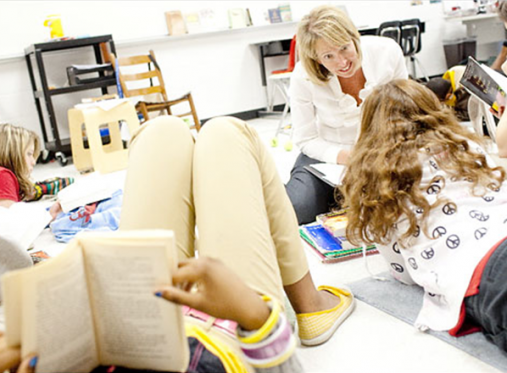 When you have firm knowledge about the syllabus, it gets you mentally prepared particularly when you are going to lead a hectic life in the coming months. A syllabus also allows you to identify the course goals and objectives and the areas where your professors are going to emphasize on. Accordingly, you get the chance to plan your strategy.
A Tip to Remember!
Sometimes the syllabus also serves an importance purpose and lets you know whether you are in the right or course not. Some subjects especially the technical and science discipline are taught on different levels which require analytical and practical skills from your side. There are many instances where the students feel like discontinuing with their pursuing course as it seems quite hard for them. So, go through the syllabus thoroughly and question yourself 'Are you in the right league?' In the initial months, you can change your course and avoid a future disaster.
Visit the Professor and Student Organizations
You may find it too early to meet the professors but experts always suggest you to go and get acquainted with the professors in the first week. In the college, it is important to develop cordial relations with your professors. It is not your school where the teachers will remember every child from their face.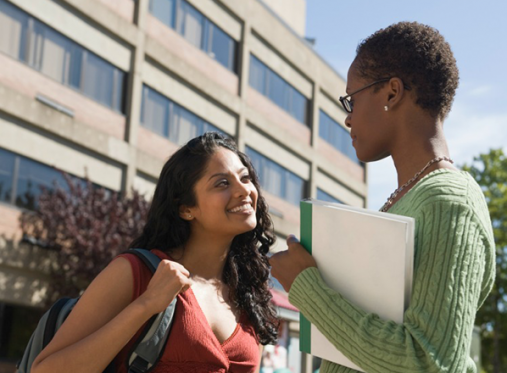 Visit the professors when they are in the staff room and take their advice and suggestions. If you are weak in a particular subject then you can ask the respective professor to provide some extra guidance. But don't visit them too often or without any substantial reason. Always have a set of questions ready in your mind before you knock the door.
Additional Info:
You will find the biographical information about your professor in your college/university website. Read it to know the achievements and success of their life. It will help you when you interact with them. While in college, you should develop the habit of taking notes while your professor is teaching in the class. Do not write every word that they utter; just note down the ideas and concepts that they talk about. Taking notes will help you to augment your studies.
Visit the Dining Halls
From the first day itself, you will start missing the sumptuous meals cooked by your mother. You will never get the quality of food that you are looking for in the campus. There are various dining halls in a college or a single canteen with plentiful items. In the first week, you can try different dishes available in these canteens.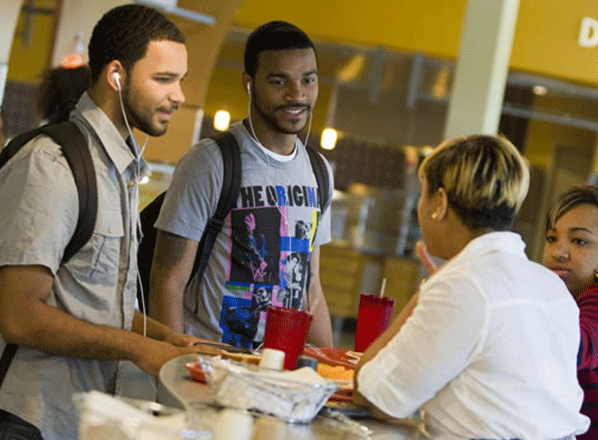 Do not try to be too experimental which can make you fall ill. Remember, there is no one in the campus who can take care of you! So, you to need to know the dining options for you, but do so carefully. It is also a nice experience when you sit to eat along with your roommates and friends in one place; something which you have not experienced before!
Don't Forget!
Keeping a healthy diet is necessary when you are in college. Expect a little chaotic schedule in the first few weeks when you get accustomed with the new routine. But as soon as you get habituated, maintain a healthy diet throughout the day. Proper and timely meals are mandatory to make you think clearly and understand the new subjects taught in the class. Also exercise regularly and get enough sleep. Do not ignore your basic lifestyle in the excitement of attending the college.
Program Your Schedule
Now, when you have settled in your room, have organized all the essentials, you know the syllabus, you have the books and you have developed an acquaintance with your professors; it is the time to prepare your schedule. In the college you cannot survive or expect good results in any semester until and unless you follow a programmed routine.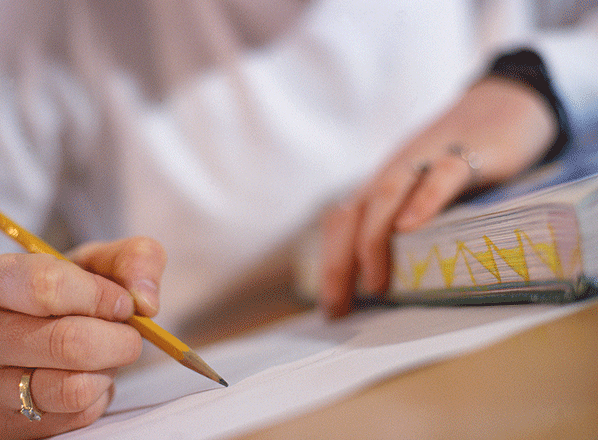 It is not a military routine that you cannot deviate from it when you need a break, but overall an organized schedule will always help you to reach your destination. Maintain a regular study schedule and don't ignore any subject just because you don't like it. Start early as you have plenty of assignments and other mandatory coursework to complete. When you follow a precise routine, you will never fall of deadlines.
How to Do It?
In the first week, you will get an idea about the realistic world of college. You will come to know how much time the usual classes take to finish, the schedule of the extra-curricular activities and other events. So, after attending the college for the first few days, you will be able to prepare your routine. When you will follow a routine, you will also feel less stressed even after a hectic day. Try to follow a schedule for a month to see the difference.
All the above 10 suggestions may seem to be very small and usual steps. But remember these small steps that you take will help you to keep your academic life in control when you are chasing your dreams. Your mission begins from the first week itself. So, don't forget to accomplish these things! All the best!
Finally, note down the below checklist that you would need in the college.
FINAL CHECKLIST
In the room
Bedside Lamp
Alarm Clock
Mini Trash Bin
Desk Lamp
Bulletin Board with Pins
Mini Toolkit (hammer, screw driver etc)
In your desk
Stapler and staples
Pens and pencils
Notebooks
3x5 index cards
Sticky notes
Paper clips and rubber bands
Envelopes
In Electronics
Laptop with printer
Memory card and USB flash drives
Printer paper
Head Phones
Extension cords
Camera
Toiletries
Shampoo and soap
Toothbrush and toothpaste
Comb and nail clippers
Lotion and moisturizers
First Aid Box
Antacid
Vitamins and aspirin
Anti-diarrheal medicine
Cough Drops
Bandage, Band Aid
Ointment
Clothing
Take according to your preference and comfort. But take adequate clothing according to the climate where your college is located. As you are attending the college, you need to take formal clothing as well as casual attires. Don't forget to add an umbrella.
Miscellaneous
Plastic storage bags
Food storage containers
Dish soap
Small plates, bowl, cup
Water bottles
Trash bag
Towel
Small refrigerator and microwave (if allowed)
Pillows and Bed sheets
Blankets
Worried with your assignments? Visit MyAssignmenthelp.com!
It is quite common to face problems in preparing assignments in college. The freshers face this issue more than anyone else. If you too find it tough to prepare your task, then visit MyAssignmenthelp.com.
MyAssignmenthelp.com is an online academic assistance portal which has a team of 3000+ academic experts. You can get impeccable assignments, essays, dissertations in any subject at affordable prices. Along with it, you also get:
Completely authentic assignments with plagiarism report on demand
24x7 service facility with a customer care service effective round the clock
Separate team of writers for Australian, USA and UK students
Guaranteed timely delivery even at sharpest deadlines
Decade long experience with thousands of happy student-customers
So, don't wait. Book your assignment and ensure yourself the highest grades in the exam.
Was this article helpful?