Save Time & Excel Academics
Share your requirements & connect with top tutor !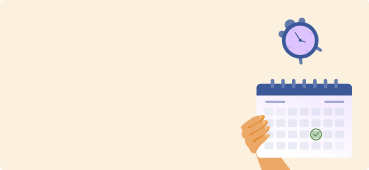 Essay Writing Forecast: 7 Epic Trends Students Should Follow For Success
Ella Thompson
11 August,2017
Final grades are out! And it is same as last time. Not satisfactory at all! But wait, this time, you were super careful while reading all requirements or even browsing journal articles in the research area. If that's not enough, you revised your paper before going in for final submission. So what turned your essay down? Unfortunately, it is your lack of knowledge – lack of awareness about the emerging trends in essay writing. But we won't blame you because academic writing hasn't seen much progress in years. In the presence of internet, new trends have emerged in academic writing though. So being the students' well-wisher, we consider it is our responsibility to make you aware of all the latest trends.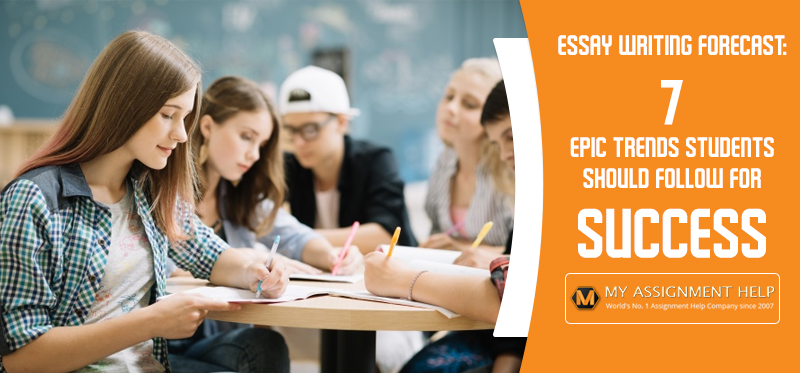 We already made an academic writing forecast earlier this year. Now this time, we will describe the latest trends that you must know to secure your desired grades. So here we will explain how to take advantage of each of these trends in the coming year. Ready? Embrace yourself in the biggest trends coming down the pike.
Emphasis On Creativity
Academic writing tests your creativity, but only in theories. From your point of view, essay writing is all about putting your opinions on the paper in the light of the existing theories. There's little scope for creativity and innovation. But according to the latest trend in academic writing, professors want to see more creative self of students. And essays are the best place to express that.  Examiners want to see how students can use the art of storytelling to share their stories and make their stance powerful. Many universities are encouraging their students to publish their stories or writing online. Appreciation can boost students' confidence and help them take one step further towards becoming a good academic writers.
Replicate older papers
Writing needs inspiration. An essay writer searches for it everywhere. This is why students are instructed to read old essays. So that they have an idea how they might be able to contribute through their piece of academic writing. But sometimes, this trick fails to show its full potential. As an alternative, many students are asked to replicate older essays. This trend is set to continue in various colleges and universities. Many professors think it is a great way to teach students about basic essay writing and research skills. In fact, many even instruct their students to replicate old essays and extend the argument presented in the paper. It undoubtedly helps the students in collecting and analyzing data, and develops other basic skills for essay writing in them. Finally, they learn to be a better essay writer by not doing what they have observed in those papers.
No Categorization Of Academic Topics
Now, there doesn't exist any difference in academic and non-academic topic. Professors are interested in seeing what fascinates or inspires students and how they explore them intellectually. Now you don't need to think which is an appropriate topic and which is not. You can just choose anything that you think will align with your future academic studies or career. If not, only interest will do the work. Many professors have taken the initiative to give students the chance to pick essay topics of their choice. It potentially boosts the students' interest in academic writing and inspires them to write essays or any academic papers.
More use of Technology
The internet has revolutionized the process of learning. Students are not bound by the four walls of the classroom. Applications like Skype have created a global platform for students so that they can share their knowledge in an easy and convenient manner. Technology has permeated each and every aspect of education, even in the assessment of students. Students are now expected to send their completed papers through emails rather than taking print-out of it. In addition, professors are coming with more innovative ideas to use technology that helps students to do well in essay writing. In order to master the presentation of writing, many universities have started a trend encouraging students to maintain a blog, write for online magazines, create videos, etc. They believe that students would learn the secret behind presenting research and arguments on the chosen topic.
Put Research Skills to Test
Many think writing the paper is the most crucial stage of essay writing. But if you look carefully, there's a thin line between success and failure. And the final result greatly depends on the writer's research skills. In order to do well, students should be well aware of all latest trends in academic researching. One of the fundamental that students must remember is checking the authenticity of the sources. Apart from it, as per new trends, students also need to make sure the source is updated, the piece is not biased, a lot of people trust this site. This is a lot of work. But it has to be done for the sake of the essay.
No Shame in Asking for Help
Can someone help me write my essay' this question might pop into your head thousands of times when you have to complete an essay. But the most frustrating part is getting no reply against this query. The reason is, professors are engaged with million things in their hands. Peers are busy finding the answer to the question. However, many students come up with an alternative way. A new concept, the online academic assistance has changed the face of education. It has provided with required assistance in a feasible manner that helps students overcome all constraints. These writing companies are mainly dedicated to assisting students with their academic tasks. There are a few present on the internet which focus on providing essay writing help to students. So students are finding it as a more workable way to accomplish intimidating tasks like essays.
More Tools… More Accurate
Clearly error-free academic writing was a force to be reckoned in 2016. You would say, what's new about? We all have to submit error-free essays in the end. But now the rules have become more stringent. The first grading criterion of any essay is it should be accurate and error-free. This is why many students have started taking help of tools like grammar checking software to eradicate all spelling and syntactical errors from the essay. Moreover, students also use fact checking tools in order to be doubly sure that the facts they have presented to readers is support by all authentic source. This has become a trend in students. They search for tools and applications that ease their way to completing an essay.
Only reading these ideas will not get you anywhere. Many would read this post but only those who implement these trends into real life would definitely taste success. These innovations supported by suggestions will lighten your way to becoming a good essay writer, more importantly, an academic writer.
MyAssignmenthelp.com – The best Place for Students to avail Assistance with Essay Writing
After several attempts of getting desired marks in essay writing, you are thinking about giving up. But wait, did you consider taking help from professionals at MyAssignmenthelp.com. If not, this is high time to place an order with us and change your game plan. MyAssignmenthelp.com is recognized as the most efficient essay help provider in the world. All credits go to highly skilled experts who are committed to releasing students from the stress of essay writing.
Our writers are the main strength of our system. They are knowledgeable, talented and professional. Moreover, they are aware of latest trends in essay writing that make the difference between an average essay and a good essay. Their knowledge and experience help them produce impeccable essays on any given subject. In addition, they know how to accomplish an essay within a limited time without hampering the quality of the paper. This is why our customers receive top-notch quality, plagiarism-free 100% accurate papers within any stringent deadline.
Our aim is to provide students with the best essay help services. In order to do so, we have incorporated a few protocols in our system. One of them is mandatory use of authentic sources. Checking all written papers under the plagiarism detector is another regulation that all our writers follow. Moreover, they plan the task beforehand, so that they avoid any last minute rush. Our professional essay experts also edit and proofread all written copies in order to make them 100% error-free.
What are you waiting for? Place an order with us and relieve yourself from the burden of essay writing. Enjoy your time doing something you like while our writers take care of your task.